After closing a £400,000 funding round, start-up WellEasy is on a mission to redefine healthy living with an online grocery store with a difference.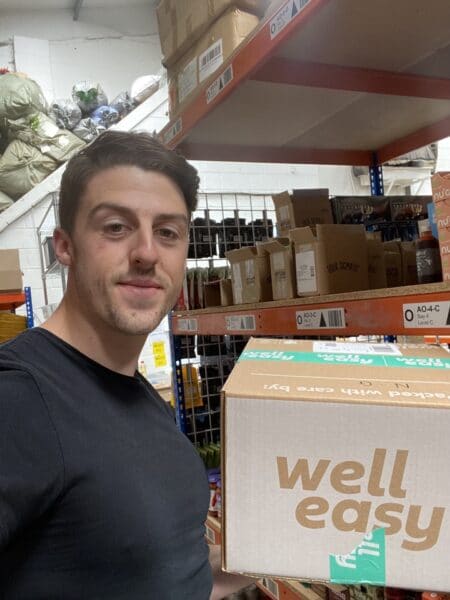 The marketplace provides members with access to over 1,700 healthy and organic food and lifestyle products – many of which are unavailable or unaffordable in traditional stores, says founder Sonny Drinkwater (pictured) – at wholesale prices.
WellEasy was created after Drinkwater became frustrated that healthy foods with few ingredients cost far more than multi-ingredient highly processed foods and decided there must be a better way. So, along with schoolfriend Joshua Barley he founded what he describes as a 'mix between Costco and Whole Foods'.
Members can shop by lifestyle choices and values, for example vegan, keto and gluten-free, and choose from a range spanning categories including food and drink, supplements, body care, babies and kids, home and beauty.
Every new membership sponsors a free membership for a low-income family, NHS worker, teacher, student or armed forces veteran.
A graduate of the University of Bristol, Drinkwater says the duo wouldn't have started WellEasy if it hadn't been for the help the university's careers service provided, with start-up workshops, internships and funding.
Stuart Johnson, director of the university's careers service, comments: "WellEasy is making healthy food a viable option for people who otherwise couldn't afford it. We are proud that Sonny began his journey at Bristol."