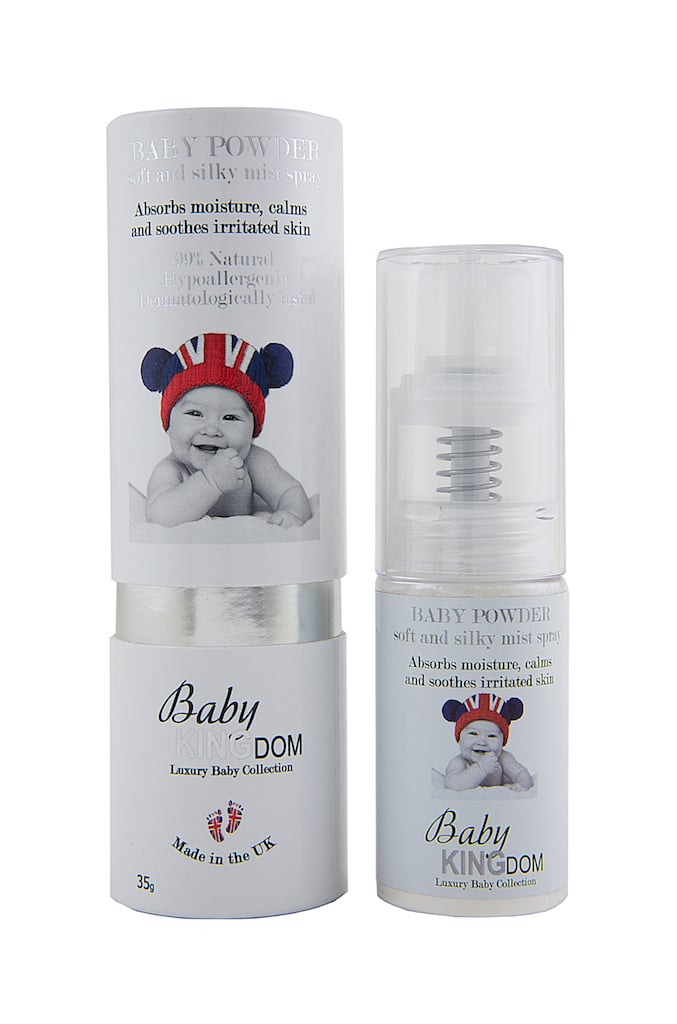 Baby toiletries brand Baby Kingdom has introduced a new Talc Free Baby Powder with an airless pump spray.
Designed to form a protective layer, leaving skin soft and healthy, the state-of-the-art airless pump releases just enough product to cover the desired area, says the brand.
Baby Kingdom Talc Free Baby Powder contains key active ingredients designed to nourish baby's skin, including vitamin E to fight off bacteria and nettle to accelerate healing and prevent infection. Nettle also calms eczema, treats acne and promotes overall skin health. Antioxidant aloe vera is included too, which hydrates and soothes without leaving a greasy feel.
The product uses 100% natural cornstarch, is dermatologically tested and hypoallergenic and free from sulphates, parabens and other harsh irritants.
"Gone are the old-fashioned shaker bottles where talc would be flying across the room!" says Caroline Ivory, branding manager at Baby Kingdom. "Instead the Baby Kingdom Talc Free Baby Powder is dispersed via an effective airless pump spray. This clever combination means there is no waste. Instead, a light mist is distributed over a small area. It's conveniently sized for changing bags but thanks to the spray technology, wastage is eliminated so it lasts and lasts.
"We were meticulous about designing our baby powder to have a very subtle scent, as our goal is to create a natural fragrance which leaves babies smelling like babies."