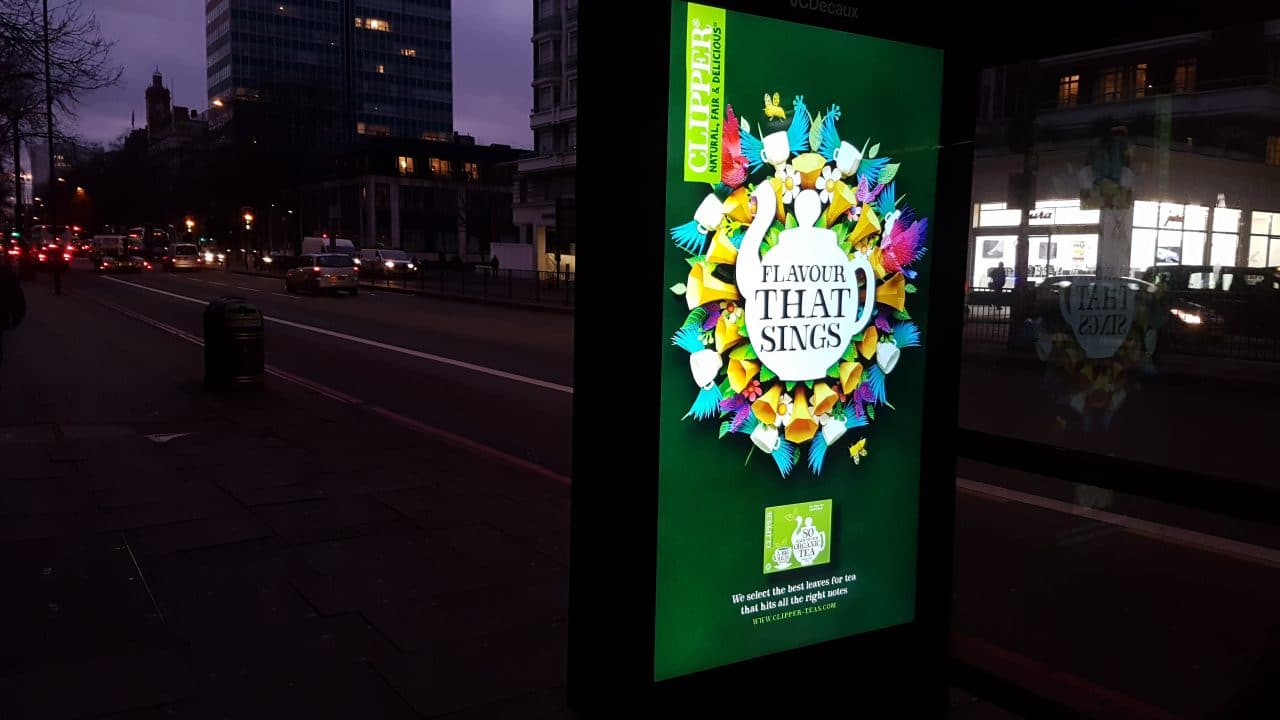 Fairtrade and organic tea brand Clipper is running an outdoor advertising campaign to celebrate its black tea range.
The Flavour that Sings ad features a three-dimensional collage of hand-crafted paper objects created by Dutch artist Noa Verhofstad, and the concept for the creative was developed and delivered by Aesop.
The campaign is targeting tea-drinker across London and the South East and the adverts are in London Underground stations, on-street locations and near key supermarkets, and will run into April.
"The burst of colour and life in our new Flavour That Sings campaign artwork represents that moment when you first take a sip of Clipper tea and the amazing flavour hits you. It's like a burst of beautiful song that breaks the silence," says Adele Ward, Clipper Teas brand controller at Wessanen UK.
"We believe in this impactful campaign, and anticipate that it will drive further consumer interest. Our brand proposition is offering natural, fair and delicious hot beverages for all to enjoy, and we have built a solid reputation for our incredible depth of flavour – depicted beautifully by our new campaign."
The outdoor creative will form part of a wider, integrated campaign for the brand in conjunction with Aesop.