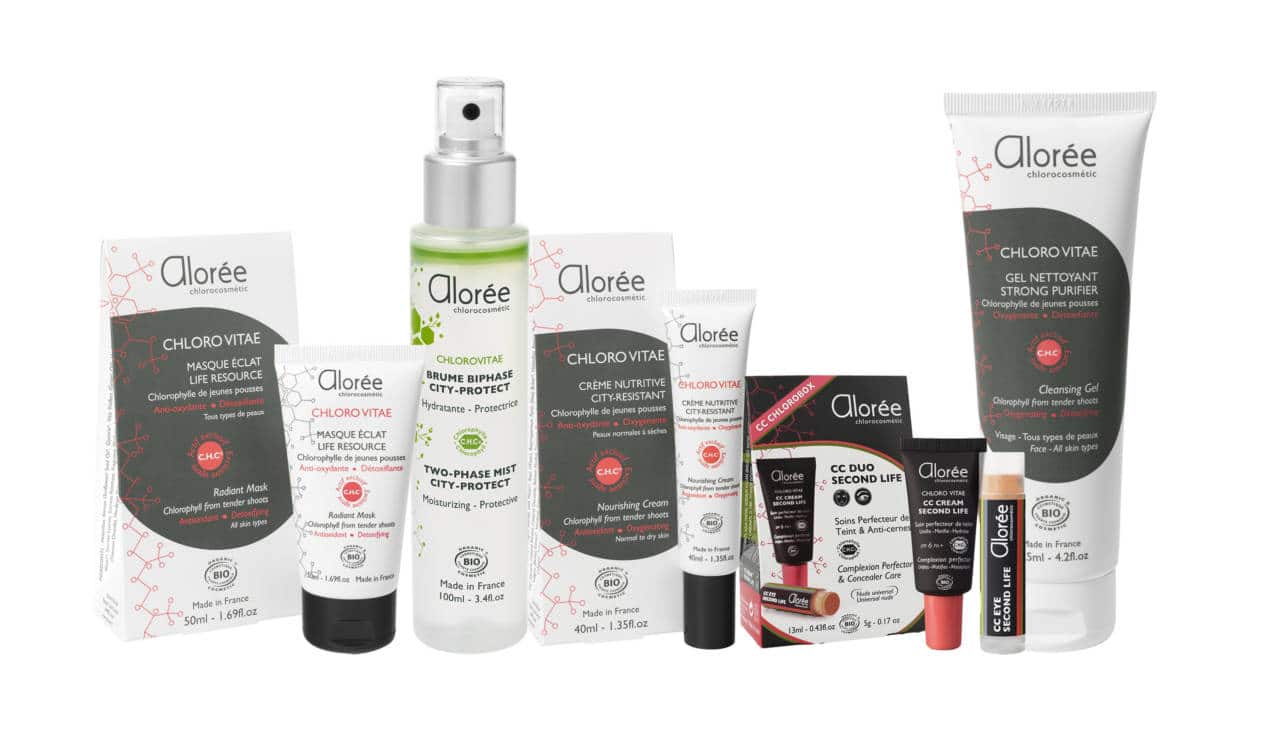 Pravera has joined forces with award-winning French natural and organic brand Alorée to bring its chlorophyll-based anti-ageing skincare range to the UK market.
"My experience creating skincare formulas for other brands for eight years helped develop my intuition when it comes to exploring new skincare ingredients. I had a feeling that chlorophyll, which enables plants to capture energy from sunshine and is crucial to the photosynthesis process, had strong anti-ageing properties. In partnership with the University of Montpellier, I did extensive research into this area and discovered that this was indeed the case," explains company founder and MD Alexandra Croce.
As chlorophyll can't be extracted by itself from plants, Croce developed a unique CHC (chlorophyllin hordeum complex) serum to incorporate into its range. The complex contains chlorophyll from young organic barley shoots as well as polyphenols, vitamin E, organic grapeseed oil, organic camelina oil and organic muscat rosebush oil. High in antioxidants, the serum aims to boost skin cell metabolism to leave skin moisturized, brighter, rejuvenated and visibly younger.
The 14-strong ECOCERT-certified offer comprises products including Purifying Cleansing Milk, City Resistant Nourishing Face Cream, Two Phase Hydrating Face Mist; Detox Face Scrub Kit; CC Cream Second Life; and Purifying Toner.
"Over the last 12 to 18 months, much has been written about the cancer-fighting and healing benefits of chlorophyll present in green superfoods. Alorée is the first brand to use this much talked about ingredient in skincare formulations," says Graeme Hume, MD of Pravera Ltd. "This unique selling point combined with the fact the products are all tested for their efficacy and deliver proven anti-ageing results makes Alorée a fantastic addition to our brand portfolio."