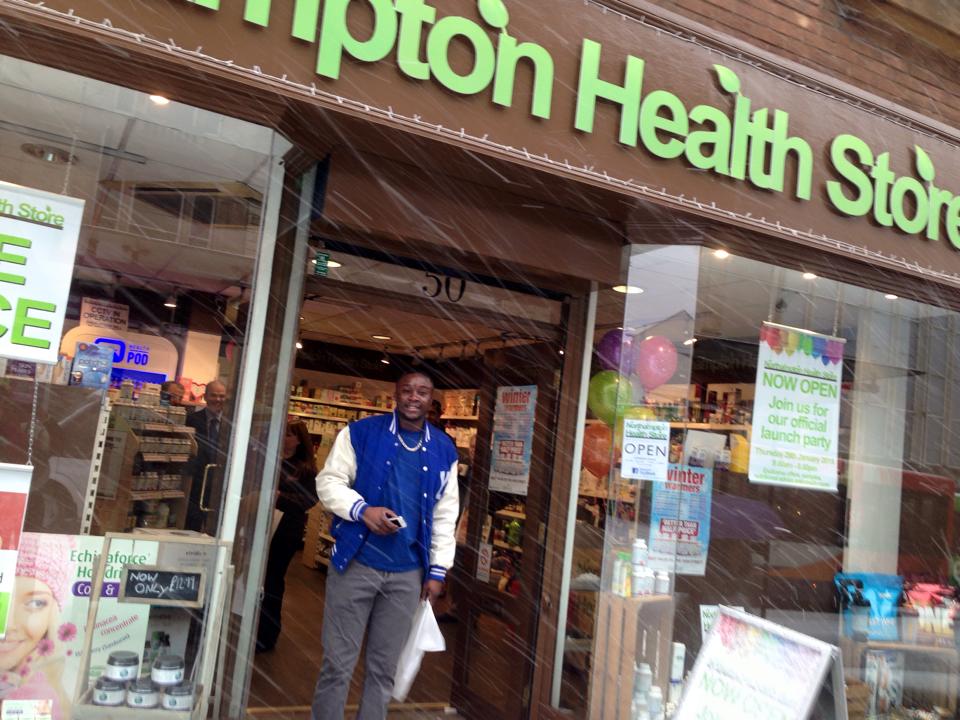 Following the closure of Health Quest in October, retailer Carol Faulkner has opened her new venture, Northampton Health Store, kicking off with a launch party in January to celebrate with existing customers and attract new ones.
"The launch party was fantastic," says Faulkner, "We had lots of companies supporting us including Solgar, Kinetic, Natures Aid, Nature's Plus and Viridian. Tree of Life supported us too and gave us some tastings. We had a lot of beetroot and tomato juices and we had herbal teas from Pukka, but we also had Bucks Fizz – there was a lot going on."
The store achieved quite a lot of publicity through the event, appearing in the paper as well as attracting councillors who came to the party. Faulkner advertised the opening with flyers, posters and a big A-board outside the shop as well as via word of mouth, Facebook and Twitter and this led to a very successful launch with customers arriving in a steady stream throughout the day who received goody bags from the suppliers.
"We had a good amount of customers who had been following us on Twitter and a lot of uni students came in. We've got a busy bus stop right outside so we were taking out herbal teas for people and leaflets to read on the bus," she says.
With Northampton having four universities, Faulkner sees Twitter and Facebook as a good way of grabbing students as well as people who go to the gym. "People do tend to look on Facebook to see if for example coconuts on offer and customers always come in on the back of it, so it does make a difference. Older and regular customers who have been supporting us for years don't look at it all they come in and buy their regular products, but for new ones it definitely works."
Located on The Drapery, Faulkner says the spacious square-shaped layout is more convenient than the previous premises, making it much easier for wheelchair and pushchair access and there are two big windows perfect for displays. "It is fantastic – it looks lovely. I'm happy with the location without a doubt and people are finding us – footfall is obviously a lot busier than it was in The Grosvenor Centre, which is still upside down. A lot of people tend to think it's a new store, they don't realize that I was in the centre for 15 years."
Faulkner is looking to extend her business to do mail order in future as there is a lot of storage room downstairs, and she has also expanded her skincare offer. "We've taken on some new skincare ranges and we'll look at some more at Natural & Organics Europe in April.
"It was obviously really sad when we closed Health Quest," she explains, "and this is a new beginning. It's all positive without a doubt."