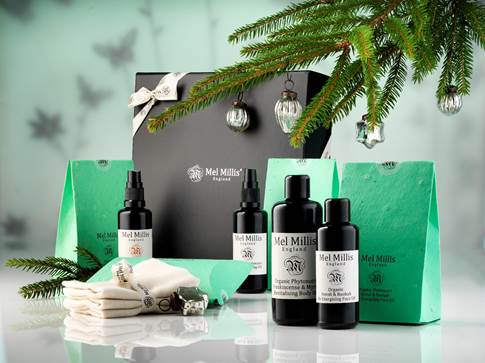 Australian make-up brand Eye of Horus has launched the Brow Define to add shape, colour and definition to eyebrows. On one end of the pencil is a twist-up nib that deposits the wax-based product; the other end has a handy brush that helps you blend the colour. Enriched with castor oil, it is available in three shades.
MyChelle has added an Advanced Argan Oil to its range, incorporating the super nutrient baobab along with vitamin E to minimize fine lines and wrinkles. The product is USDA-certified organic.
Green Tea is the new variety of Hurraw! Lip Balm to hit the shelves in the UK. Combining Canadian-grown cold-pressed hemp oil with matcha green tea powder and a hint of jasmine the moisturizing balm in rich in omega fatty acids and antioxidants.
Natural hair dye brand Herbatint has reformulated and extended its gel colour collection and added three new herbal plant extracts – cinchona, walnut and rhubarb – to the formulas.
New to the UK comes the What Skin Needs functional skincare range which uses Plantolin, derived from Centipeda cunninghamii, a plant indigenous to Australia which is revered by the Aboriginal people for its soothing and healing properties.
Danish organic beauty company Urtekram has upgraded its bodycare range to meet the new COSMOS standard which will come into force after 31 December 2016.
The Nadebella Swiss skincare range, which uses a secret recipe passed down through the generations, is now available in the UK. All the products are handmade in small batches using only natural ingredients.
London brand 001 Skincare has added two new Asian-inspired products to its offer: Silk Skin Mask Sheets provide a DIY face mask using the company's 2ndSKN technology; and Rosa Damascena Essence Mist is a versatile moisturizing mist to refresh the face, body and hair.