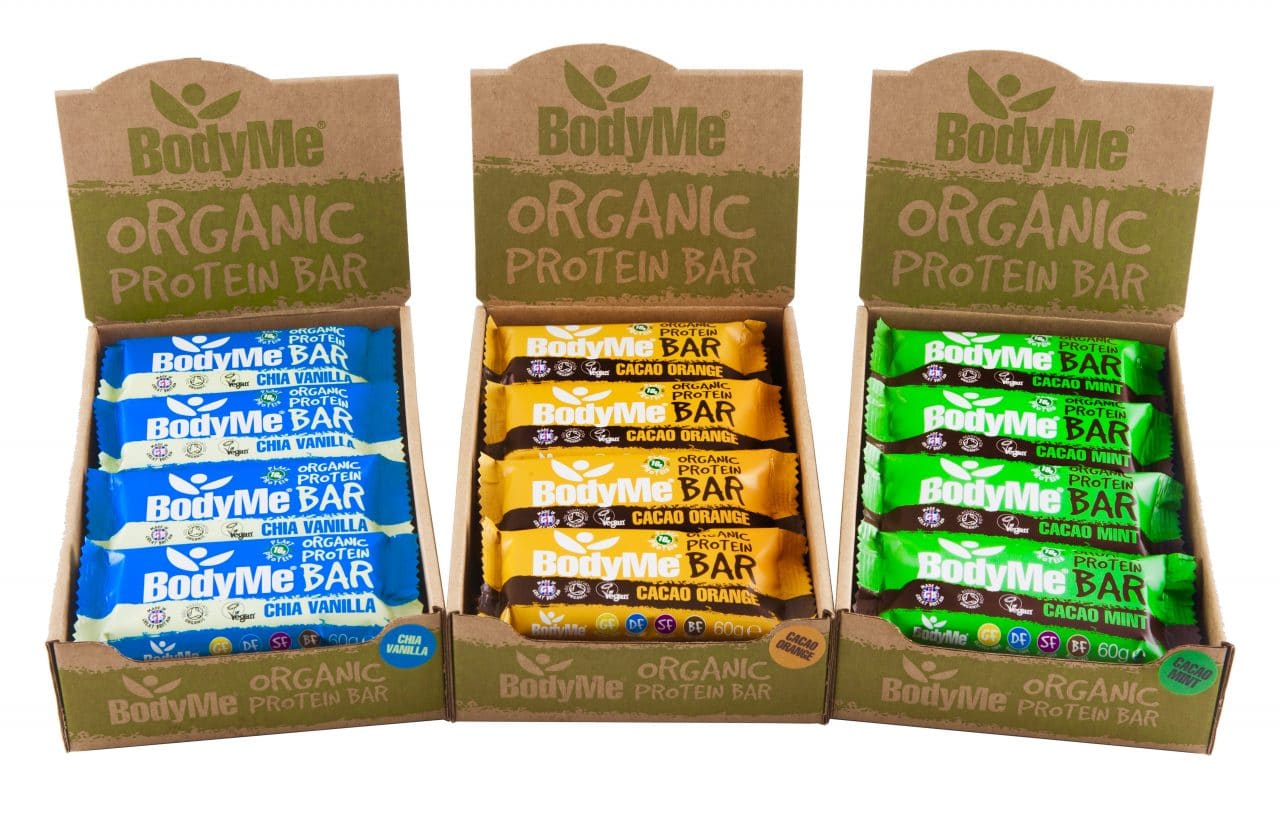 As high protein food sales in the UK rise, BodyMe has launched a range of Vegan Society-registered Organic Protein Bars.
The new bars contain 16g of protein each, which the company says comes much closer to the amount seen in mainstream whey-based bars, than many other vegan bars on the market.
The BodyMe bars are available in Chia Vanilla, Cacao Orange and Cacao Mint varieties.
Commenting on the launch, Leigh Prideax, BodyMe founder, said: "We were very aware of a growing demand for a vegan bar that delivered a similar level of protein to that achieved with the use of whey. It took us a while, but by using a combination of pea protein, sprouted brown rice protein and hemp seed protein we've created a bar that we're really proud of and that we don't think leaves any reason for consumers not to pick vegan when it comes to sports nutrition.
"We're delighted with the results, not only because of the soft texture achieved, but because in the process we haven't had to compromise on the quality of our 100% natural cold pressed ingredients."
10% of profits from BodyMe bar sales go to charity.