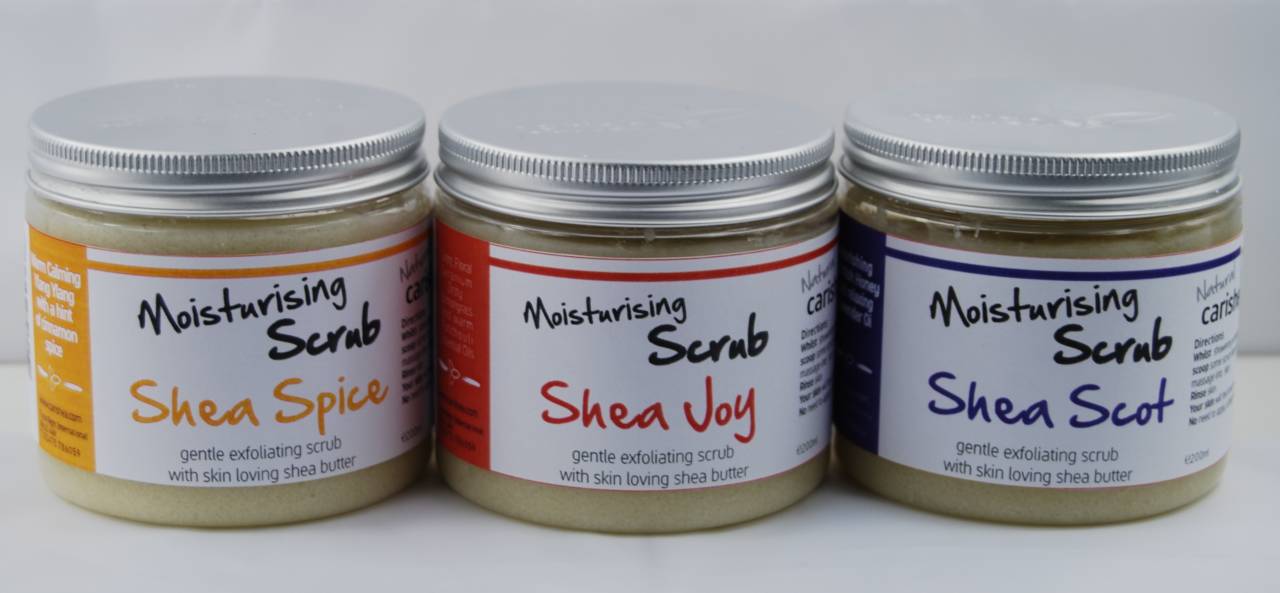 Carishea is expanding across the UK and overseas thanks to the development of a new range of skin and haircare products that help the communities in which they are produced.
The latest additions to the Carishea bodycare range are Bath Salts – each with a slightly different base of salts, unrefined shea butter, and something to add a little fizz; and Moisturizing Scrubs – enhanced with vitamin E and containing fairly-traded sugar, these cleanse, exfoliate and moisturize. Carishea products come in the following fragrance palettes: Shea Spice, Shea Life, Shea Joy and Shea Scot. The company has also introduced a Konjac Sponge, and more products will join the range in the near future.
Trev Gregory, CEO of Carishea, which is part of the progressive social business Trade Right International (TRI), comments: "From source to finished products, Carishea offers trade and employment opportunities that help disadvantaged and excluded people at home and abroad, while supporting local aid and development."
TRI says it goes beyond the ethical fair trade model, not only ensuring good trade prices and fair wages for workers, but transforming Carishea sales into valuable development programmes, with a minimum of 50% of all surplus revenue ploughed back into the communities where it is produced.