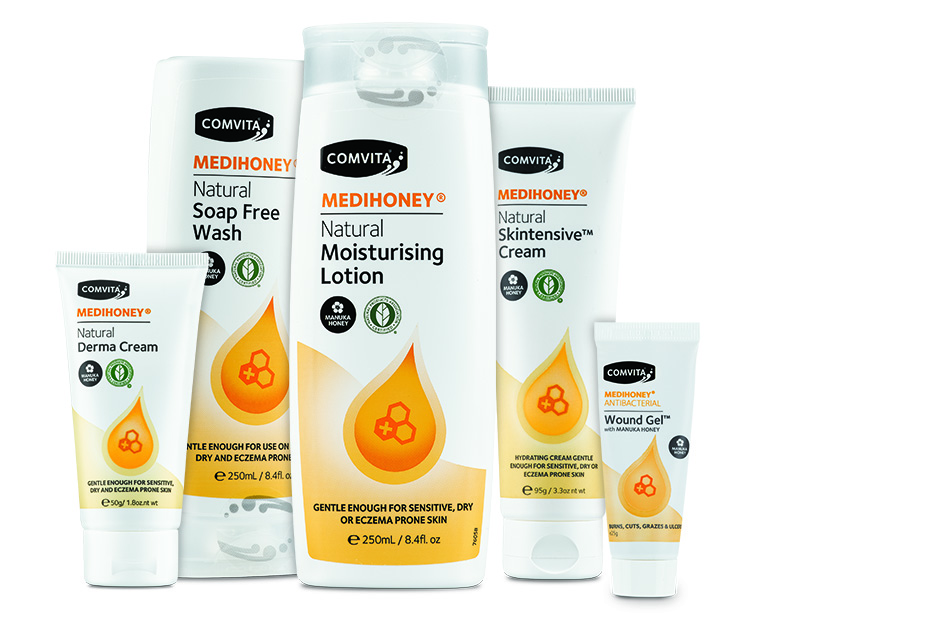 Comvita has extended its skincare offer with the launch of its new Medihoney range, which harnesses the healing power of manuka honey.
Scientific research has shown that the active ingredient in medicinal grade manuka honey aids the healing of skin and wound infections.
Dermatologically tested and designed to target eczema, broken and infected as well as intact skin, the products incorporate medical grade manuka honey along with other natural ingredients such as oat extract, aloe vera, chamomile and plant butters.
The new offer comprises: Medihoney Natural Skintensive Cream for dry and cracked skin, using manuka honey and plant butters to lock in moisture; Medihoney Antibacterial Wound Gel to accelerate the healing of raw eczema and scratch wounds and reduce risk of infection; Medihoney Natural Derma Cream to moisture and nourish skin and soothe irritation; Medihoney Natural Soap Free Wash for everyday use (suitable for babies); and Medihoney Natural Moisturising Lotion, an all over lotion for dry, sensitive and eczema prone skin (suitable for babies).