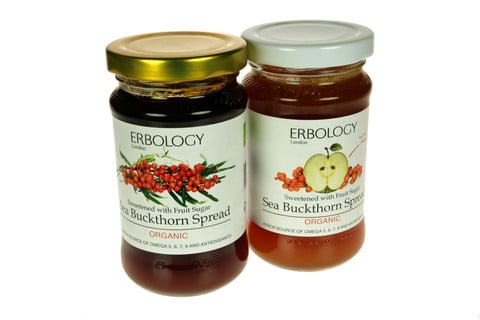 New London-based brand Erbology has launched a range of organic superfoods and nutritional supplements made from hand-picked, organically grown ingredients with what it says are unique remedial and regenerating qualities.
The products contain Sea Buckthorn which has antioxidant properties and is a rich source of vitamins, flavonoids, minerals and unsaturated fatty acids. The offer includes spreads, pure or flavoured with apple, mirabelle or pear; Sea Buckthorn Juice, pure or with apple; and Sea Buckthorn Syrup with Honey.
Also available is an Organic Virgin Milk Thistle Oil. The oil is extracted through cold pressing and combines vitamin E, omega-6 and phytosterols.