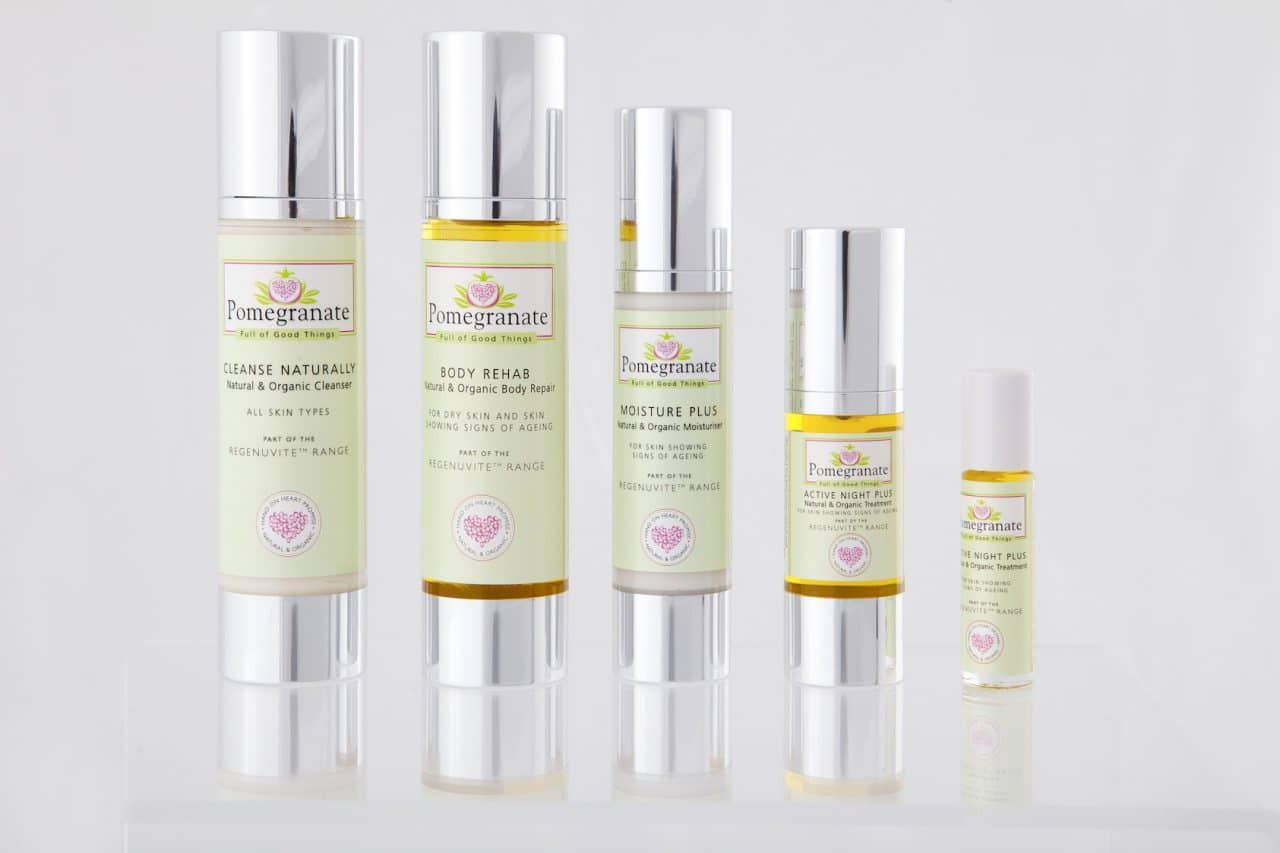 Former health store retailer Chris Sams Rafferty (known as Sam) has been getting a very positive reaction from the trade to her new natural and organic skincare range Pomegranate.
The range was launched at Natural & Organic Products Europe back in April.
Comments Rafferty: "We got a terrific response at the Olympia show from both UK health retailers and overseas buyers. It was the interest from overseas that surprised us the most and we're currently following up serious enquiries from the Far East, Europe and the Baltic countries."
Pomegranate consists of a full range of skincare products and accessories plus a carefully selected supplements offer to support the skin from within. High quality, natural ingredients lie at the heart of the range, with organic content in the skincare products ranging from 80%-97%.
Rafferty says the brand's appeal to consumers centres on three main factors – "those high quality ingredients, branding that gives the range a high-end feel and sensible pricing".
The range is already listed with a number of health store independents, as well as being available from www.pomegranatestore.com. Rafferty told Natural Products: "I'm sure my background as a health food retailer has been a big help. It's given me a good idea of what both retailers and consumers are looking for and hopefully enabled me to create a range that stands out from the crowd."
Below: Chris Sams Rafferty (left) with Radio 2's Janey Lee Grace  at Natural & Organic Products Europe