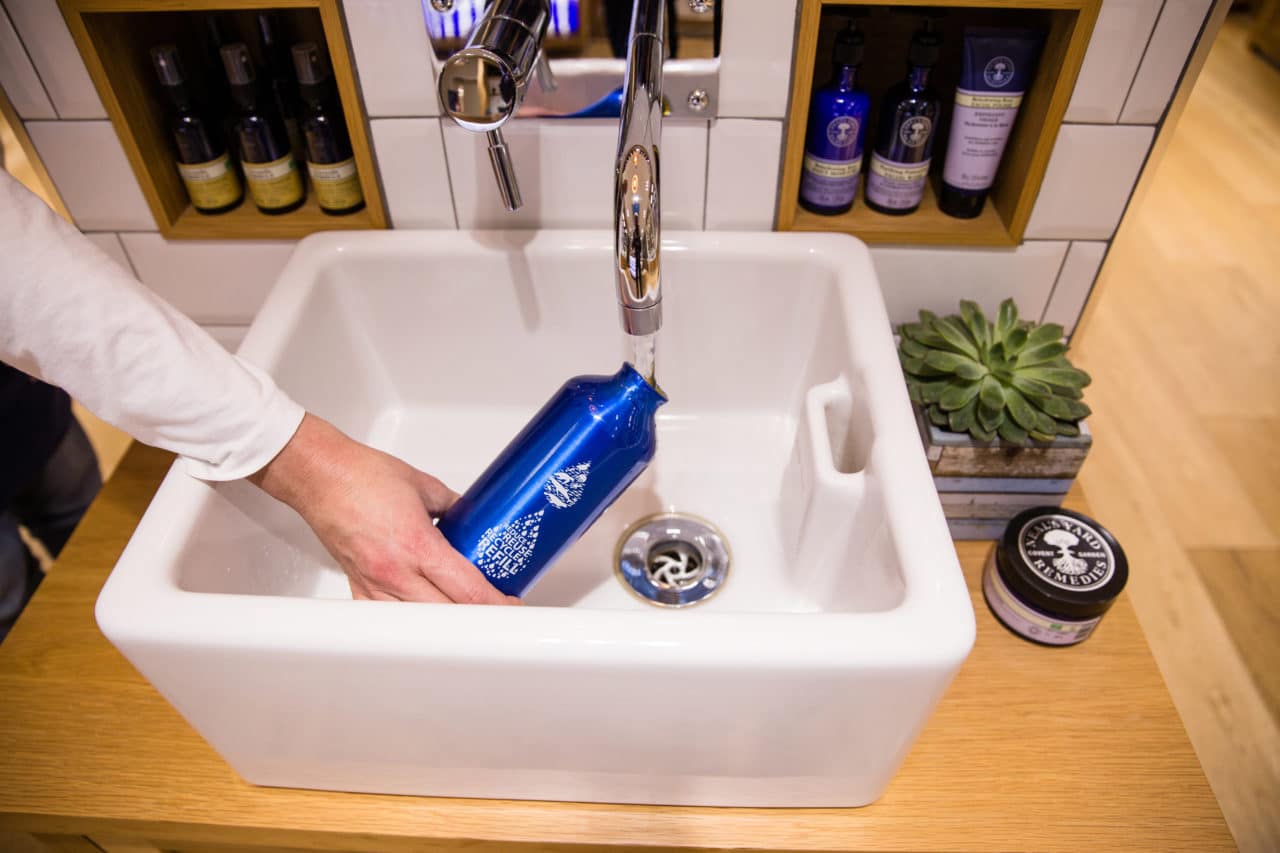 Neal's Yard Remedies has become the first high street chain retailer to offer free water refill stations to customers nationwide.
Partnering with Bristol-based City to Sea – a non-profit organization which campaigns to prevent marine plastic pollution at source – Neal's Yard says it is 'proud' to be rolling out the refills across 30 participating stores nationally.
Having been at the forefront of the campaign to ban plastic microbeads, the organic health and beauty brand is now fighting against single use water bottles.
"In the UK alone we use up to 13 billion plastic bottles per year, with only three billion of these being recycled," says Louise Green, head of sustainability. "We already have sink stations with taps on the shop floor of many of our stores so it made sense to allow people to fill up when they drop by. We want to offer people a convenient way to stay hydrated so they don't need to keep buying plastic bottles and contribute to the global issues around plastic waste".
Gus Hoyt, programme manager for Refill, echoes Green's enthusiasm, saying: "Neal's Yard Remedies has always been at the top of the game for environmental excellence and we're over the moon they are joining the Refill family."
This news comes as Water UK, a membership organization which engages with Defra and other government departments, announces that by 2021, shops, cafés and businesses in every major town and city in the UK will offer free water refill points. The public will be able to check the locations of the refill stations via an app.