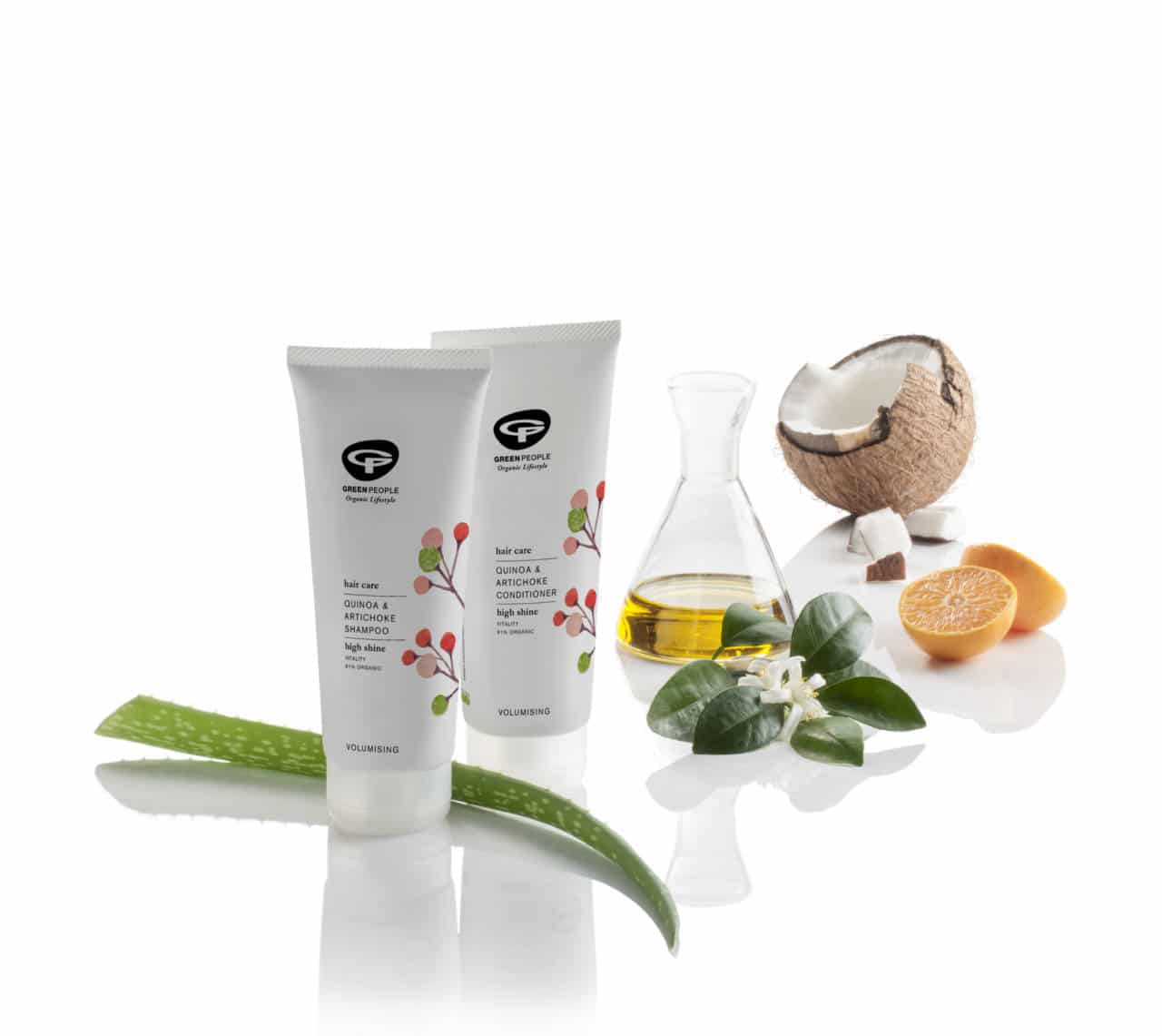 Quinoa & Artichoke Shampoo and Conditioner are the two latest products from the Green People organic beauty brand.
The products are designed to recharge and reinforce the strength of each hair strand to deliver ultra-soft hair with a sleek shine.
Quinoa is used to enhance softness, making hair manageable and easier to style, coating each shaft for thicker, fuller looking hair. Quinoa is a complete protein with all eight essential amino acids that penetrates hair shafts to protect and improve vitality.
The artichoke in the formula works as a protective shield and leaves the hair's surface flat and smooth, giving fizz-free locks. High in antioxidants to protect against UV radiation damage, artichoke also boasts deep cleansing properties to remove mineral deposits that can cause dullness.