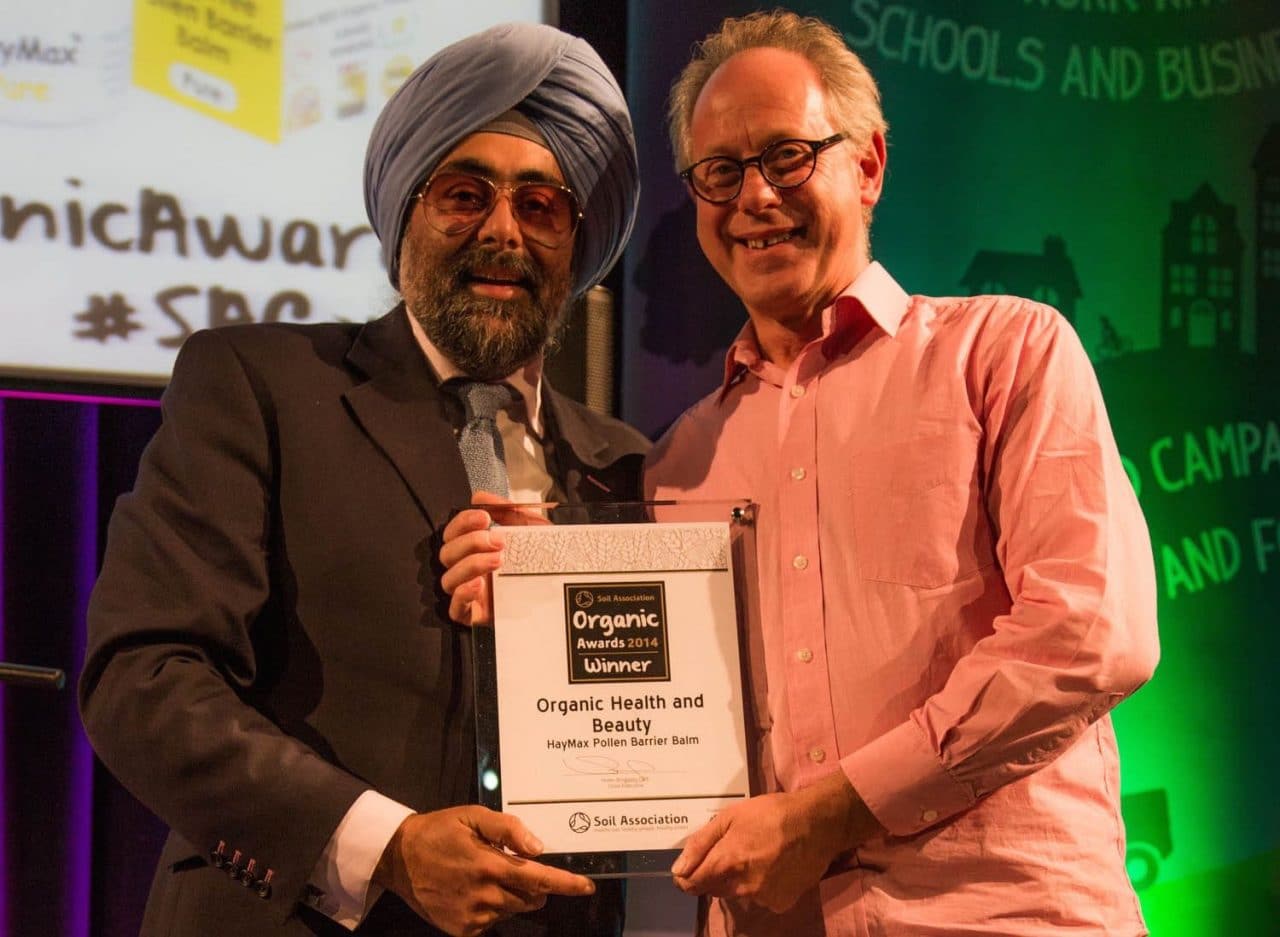 Award-winning allergen barrier balm HayMax is getting ready to mark its tenth anniversary with a celebratory ad campaign and POS material along with a new brand ambassador.
"I want our 10th anniversary celebrations to go with a bang!" says founder Max Wiseberg. "We're going to be revealing a new brand ambassador, plus blogs from industry professionals and holistic therapists.
Wiseberg developed a natural way to deal with his own hay fever and after being made redundant decided the time was right to start his own business. "I started a trial and was amazed by the response – it worked better than the other remedies people had been using. So I started the company, and started looking at regulations … scary!I really thought it was all going to stop before it started but, happily, the MHRA agreed that HayMax would be a medical device and, as such, I could afford the requirements of getting it classified."
And so HayMax was born. Wiseberg initially sold the product online: "I started with a website, and the response was fantastic. I realized I would never get huge volumes from the website, so it made sense to distribute my products through health stores. Tree of Life was my first wholesaler, closely followed by The Health Store. I remember meeting with Andrew Derbyshire in 2005. He liked the products and agreed to list them. Just like that! We exhibited at the Natural Trade Show in Brighton and won our first award – Best Non Food Organic Product. And the stores seemed to like HayMax. Just as important, the consumers seemed to like it."
HayMax is approved by the Vegetarian Society, has never been tested on animals and is certified organic by The Soil Association. The product has received a variety of accolades including winning the Best Health & Beauty Category at the Soil Association Organic Awards 2014.
HayMax was one of the ten SMEs which recently won a coveted place on The Guardian's trade mission to Atlanta taking place in March.