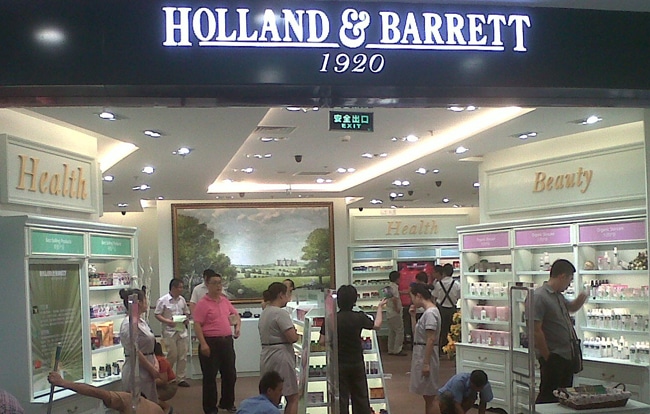 Leading UK-based health food chain Holland & Barrett opened its first store in Shanghai, China, this week. 
The retailer plans to open 10 stores in China this year and aims to have 300 stores in the country within the next five years.
According to Mintel, China's market for VMS products has doubled in just eight years, from 8.53 billion yuan (£850 million) in 2004, to 18.8 billion yuan last year.
Yin Chen, the chief executive of Holland & Barrett China, said: "This is the right time — average income is growing, people are more conscious of their health needs. We have a bay of weight-loss products for men and women and I think that's going to do well here, especially among younger people. There's also a stress bay. These are not just Western problems, they have become global problems."