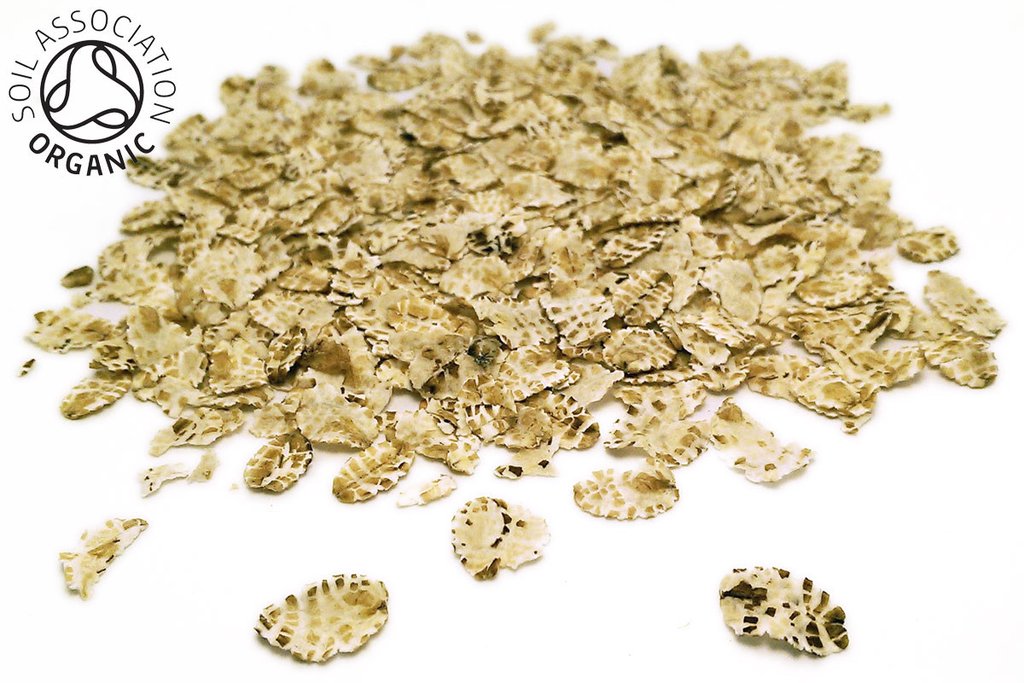 Hodmedod has introduced its British-grown Organic Naked Barley Flakes which can be used in porridge, muesli, breads, crumbles and flapjacks.
Described as having a nutty, malty flavour, Naked Barley is an easily digestible rich source of complex carbohydrates and minerals. The name 'naked' refers to the fact that this variety of grain falls naturally from the husks, ready for milling or eating without processing, to give the whole grain.
Josiah Meldrum, co-founder of Hodmedod, says:  "It is often said that the best way to conserve rare varieties of crop plants is to eat them and that's what we set out to do with naked barley. We encourage you to try this incredible, almost forgotten cereal and become part of its revival."
The flakes are Soil Association-certified.