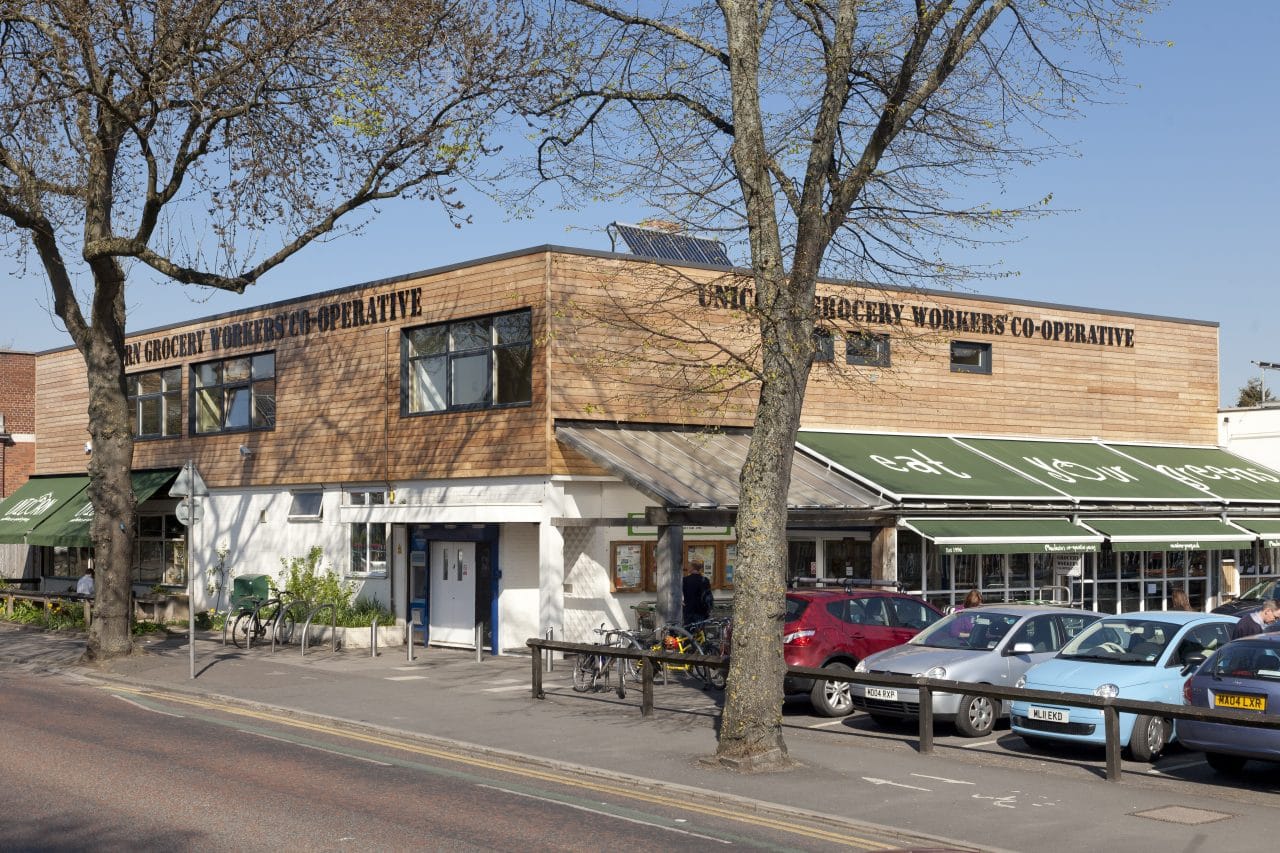 The Unicorn workers' co-operative grocery in Manchester is among the three finalists in the Best Food Retailer category of the BBC's national Food & Farming Awards 2017.
Nominated by its customers, the store was chosen out of 528 other food retailers put forward and is competing in the category with Organic Farmshop in Cirencester and Lavenham Butchers.
Debbie Clarke (pictured on the right), co-op member at Unicorn, commented: "We are so excited to be in the running for this award, which has previously been won by some of the most remarkable food businesses in the UK. We're especially proud to be representing what can be achieved as a workers co-operative – a business owned and collectively run by its workers. We're over the moon that our customers have put us forward, the loyalty and support we get from our community is amazing."
The Food & Farming Awards were launched in 2000 to mark the 20th anniversary of Radio 4's The Food Programme, and the Best Food Retailer category 'celebrates the local shops making a positive difference to our lives, our high streets and communities by selling great quality, delicious and affordable food'.
After judges visit the finalists, the overall winners will be announced on 8 June.