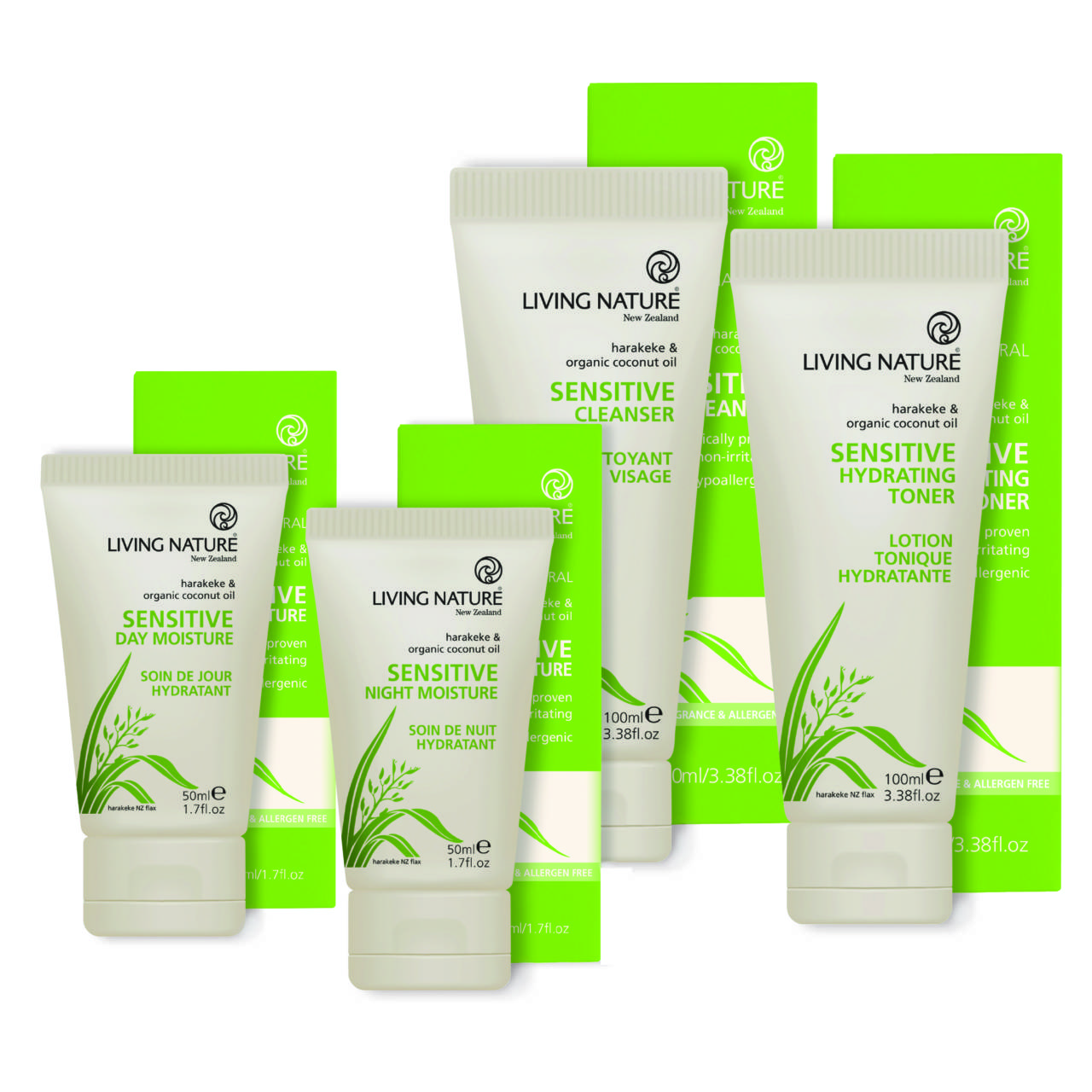 In June Botanical Brands will be introducing Living Nature's new range of face care products to the UK, developed specifically for sensitive skin and suitable for both men and women.
The fragrance- and allergen-free range is based on organic virgin coconut oil combined with a clear polysaccharide gel produced by the New Zealand harakeke flax plant, known for its antiseptic, soothing, cooling and calming properties. Containing d-glucuronic acid and d-zylose, the gel is a natural humectant that draws in moisture to keep skin hydrated.
Designed to help address the skin inflammation and irritation often experienced by those with sensitive skin, the range incorporates: Sensitive Cleanser; Sensitive Hydrating Toner to soothe, hydrate and tone; Sensitive Day Moisture, combining coconut oil, harakeke flax extract and avocado oil to provide a gentle daytime moisturizer; and Sensitive Night Moisture, for deep overnight nourishment.
Sample envelopes containing the new Living Nature Sensitive Skin Range cleanser, toner and moisturizer are available as part of the launch strategy to provide a low-risk, low-cost way of dipping into the range.