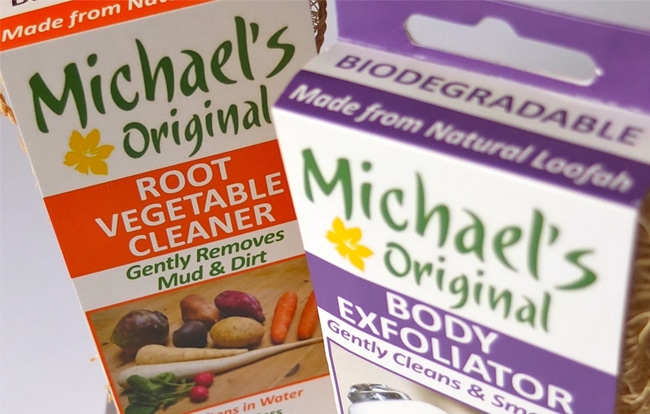 Plant-based cleaning products brand Michael's Original has added two new natural loofah products to its range.
In come a Root Vegetable Cleaner and Body Exfoliator (each with an RRP of £1.75).
The five-product strong range has recently been repackaged in colourful new plastic-free packs. In a test store the new pack designs (which be merchandised in three ways – display tray, Eurohook and self-standing) helped increase sales by 150%.
Matthew Clark of Natural Eco Trading, distributor for Michael's Original, said: "This is an ethical and fairly traded business and everything we sell provides employment at the farm in the Philippines – so it's great to see that the new packs, with their strong shelf presence, are helping top boost sales of the range significantly.
By introducing the Root Vegetable Cleaner and Body Exfoliator, we have listened to customer feedback about how they want to use their loofah our loofahs and this ultimately means that Michael's farm in the Philippines will have reason to grew more loofah crops."