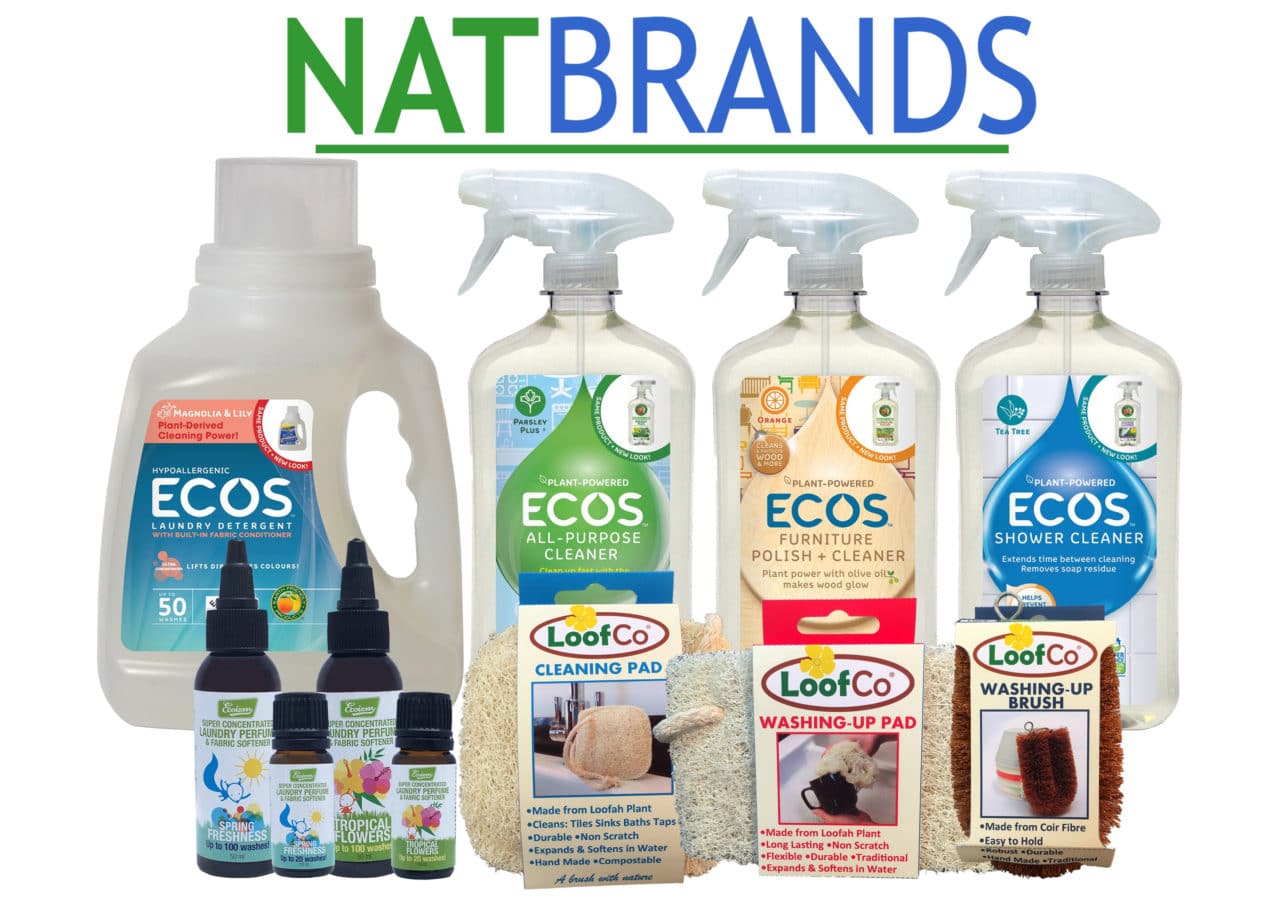 UK distributor of natural and environmentally-friendly household, lifestyle and personal care products, Natural Eco Trading Ltd, has announced its rebranding to NatBrands, amalgamating with the name of its retail website for consumers, Greenbrands.
Brand director Lois Clark said: "It made sense to merge the two quite different names of Natural Eco Trading and Greenbrands as it sometimes caused customer confusion. With our new name, NatBrands, it is good to have the same name for both sides of our business that also matches our website and succinctly describes our mission to source and distribute natural brands."
NatBrands supplies independent retailers and wholesalers with eco-friendly brands such as ECOS (formally known as Earth Friendly Products) and Ecoizm, for which they are the exclusive distributor. NatBrands only sources products that are biodegradable and recyclable. It recently added LoofCo to its stable, its own range of plastic-free cleaning pads, brushes and scrapers, made from traditionally farmed loofahs, coconut husks and coir fibre.