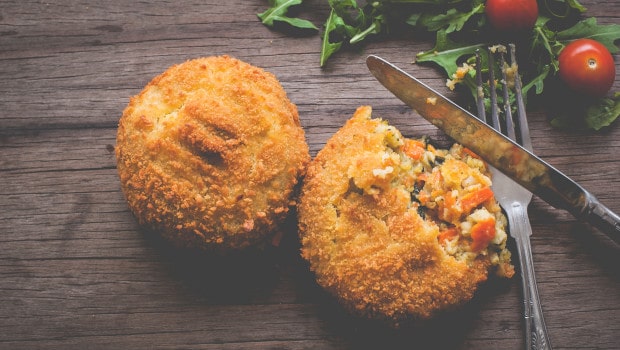 COYO, the UK's first coconut milk yoghurt, has landed in 24 Cojean outlets across Paris. In the first two weeks the health food eatery increased its weekly order from 300kg to two tonnes.
Although there was no win for Aduna in Richard Branson's Pitch to Rich competition, the company did receive a runner-up prize of £100k marketing spend.
Mash Direct has launched a new Vegetable Burger with Spring Cabbage, produced on the Hamilton family farm in County Down using specially selected heritage vegetables.
Three of Natural Vitality's houmous varieties – Extra Smooth, Smoked Organic and Slow Roasted Red Pepper – are now available to buy through Marigold Health Foods.
To build on the success of its Brilliant Beetroot launch, Cawston Press has introduced two new pressed vegetable and apple juice blends – Incredible Carrot and Terrific Tomato – in 750ml Tetra Paks.
Vintage Roots – which recently won Green Retailer of the Year as well as an Organic Initiative Award for its new Hoopoe selection – has launched its new trade list, including a new tequila.
Primrose's Kitchen's Beetroot & Ginger and Raw Carrot Muesli and Apple & Cinnamon Muesli are now being stocked by Holland & Barrett.
Emily Fruit Crisps – which has just won a gold star at The Great Taste Awards for its Crunchy Apple Crisps – have listed in Wholefoods Market and Holland & Barrett stores across the UK.
Remeo Gelato's Pistachio Siciliano flavour is now available to purchase in a smaller 100ml size jar, in addition to the original 500ml jar.