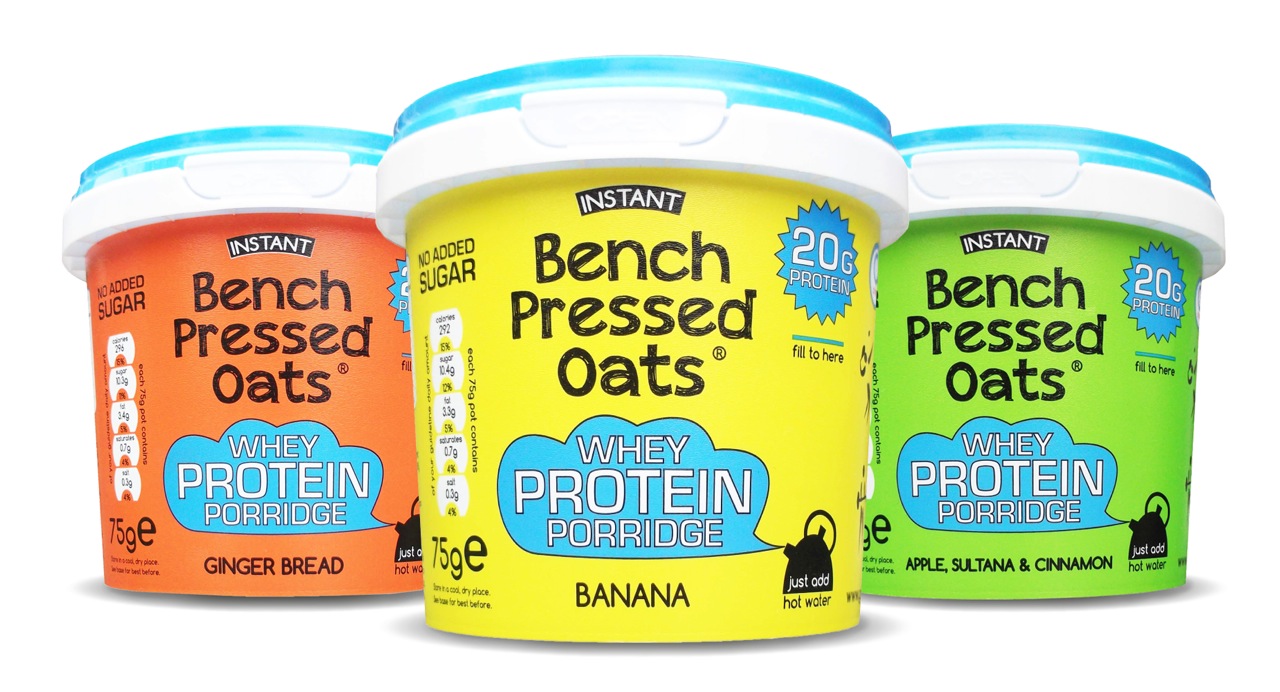 Oomf 'Bench Pressed Oats' are the new porridge pots that are delivering an extra protein punch in the breakfast aisle.
Specially formulated for gym goers and sporty types looking for the perfect fuel to keep them going through their early morning workout and stay full till lunch, Oomf pot each contain a hefty 20g of whey protein in addition to wholesome oats and natural flavours.
The customers that these products are aimed at will know that whey protein is a rich source of essential amino acids; perfect to help muscle growth and recovery following physical activity. Each pot is also low in sodium and free from artificial sweeteners, which makes them an ideal perfect breakfast, meal or snack. They're convenient too – pop one in your bag and simply add hot water when you get to your desk or when you're sneaking five minutes in the staff room.
Available in three varieties – Banana, Ginger Bread and Apple, Sultana and Cinnamon – the Oomf range has an RRP of  £15.50 for an 8-pack (8 x 75g). Available from Alara.