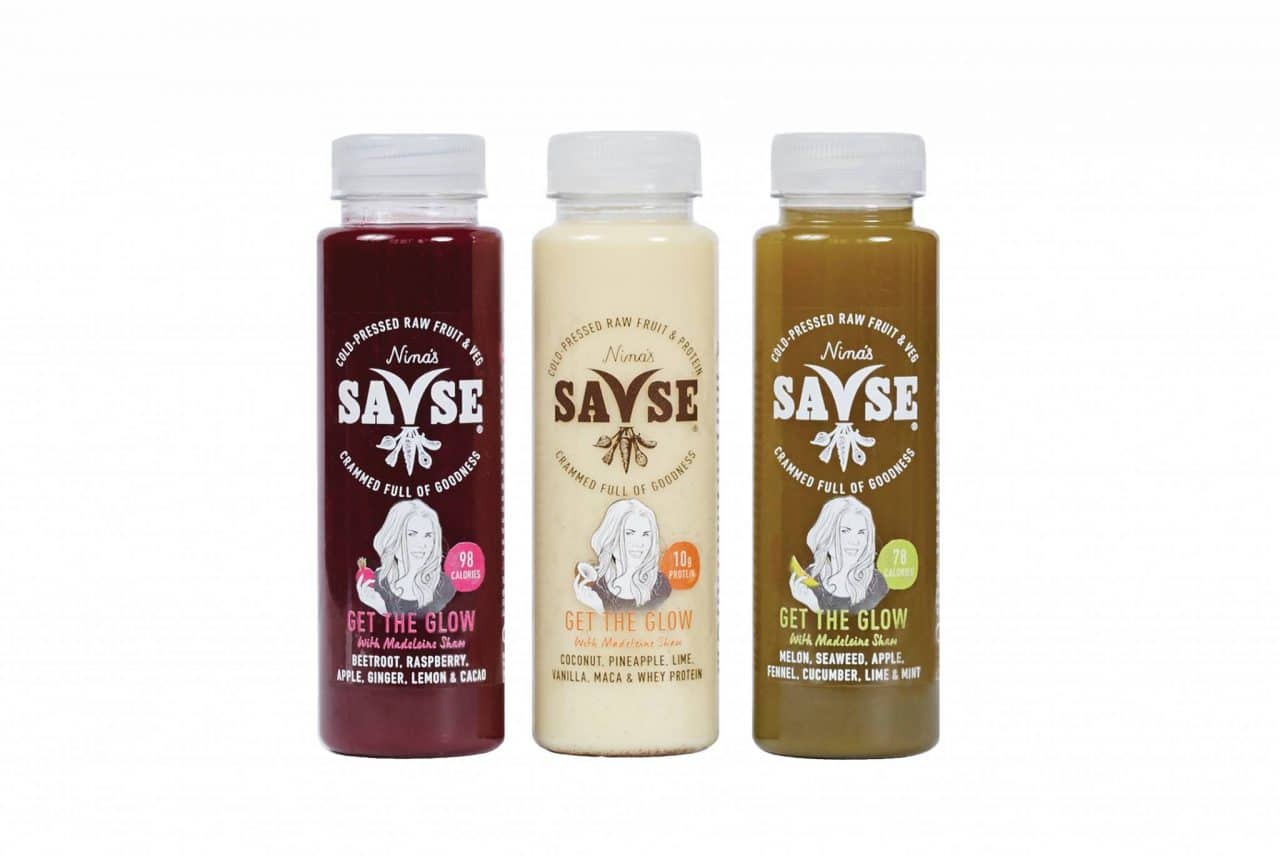 Smoothie brand Savse has unveiled a range of premium 'super juices', Get the Glow, in collaboration with celebrity nutritionist Madeleine Shaw.
Consisting of three varieties – Protein Punch, Sea Green and Raspberry Beets –the range is produced with raw fruit and veg using high pressure processing (HPP).
Protein Punch is the UK's first high protein drink to be made using HPP. Likened to sipping a healthy pina colada, its combination of coconut water, pineapple, lime and vanilla is designed to provides a fuller for longer feeling and help repair tired muscles.
Sea Green is said to be another first, being the only green juice to contain seaweed. This is blended with fennel and mint for a light, refreshing taste at only 78 calories per 250ml bottle.
Finally, Raspberry Beets, another low calorie option at 98 calories per bottle, aims to energize with earthy beetroot and raw cacao for "guilt-free indulgence", along with ginger for an added kick.