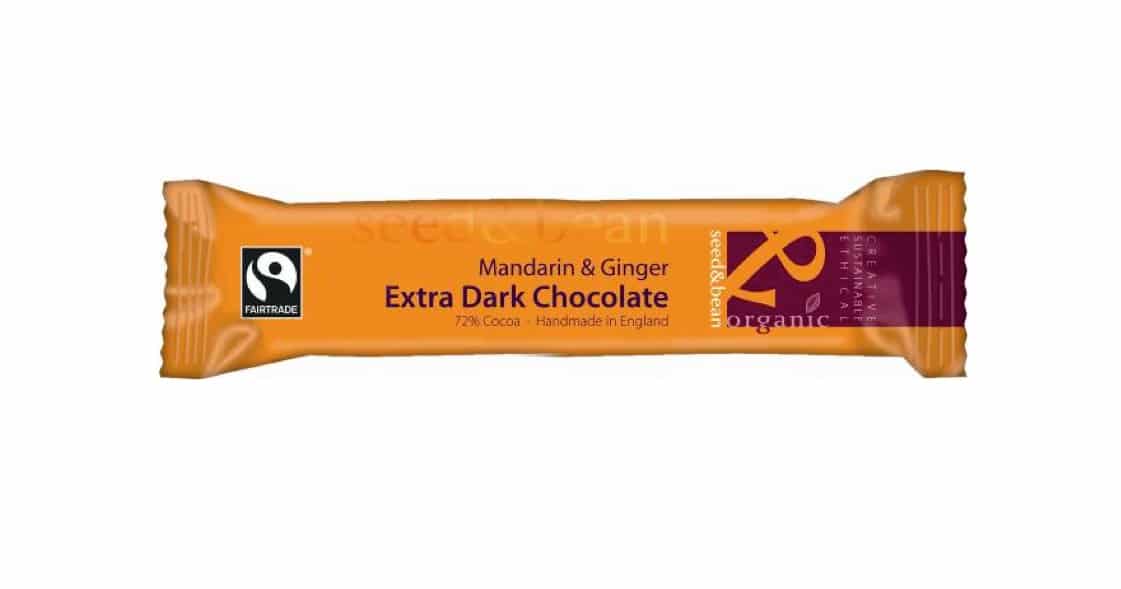 Organic Seed & Bean has branched out into new snack size chocolate bars. The new bars, which are launching in September at lunch!, are Fairtrade and organic.
The new bars use some Organic Seed & Bean' best selling flavours as well as introducing a brand new one to the market. Best sellers Mandarin & Ginger in dark chocolate and Tangerine in milk chocolate are accompanied by a plain, seriously dark chocolate bar and a brand new, specially created flavour – Hazelnut & Almond in milk chocolate.
Handmade in Northamptonshire, Organic Seed & Bean uses a variety of the finest cocoa beans ethically sourced from around the globe to produce the richest cocoa bars. This has seen Seed & Bean win not just one, but five "Great Taste Awards", two from the Academy of Chocolate and for the second year in a row it has scored 100% ethical in the Ethical Company Organisation "Good Shopping Guide".
Using the same principles, they have now developed a 32g bar which will retail at 99p and comes in at under 100 calories! Speaking about the new bars, owner of Organic Seed & Bean, Steve Rudkin, says: "The new snack bars are perfect for people on-the-go as they fit easily in your bag, people don't always want to be carrying round a big bar of chocolate! They are also great for a mid-afternoon pick up!"
Organic Seed & Bean chocolate bars are only available through independent retailers. Stockists receive free display units, samples and POS kits.  Products come in small case sizes and the vegan logo is displayed on all Dark bars.
• lunch! the contemporary food-to-go show takes place in London on September 20-21. The show will feature over 220 exhibitors showcasing the best in innovative food, drink, packaging and equipment for food-to-go businesses