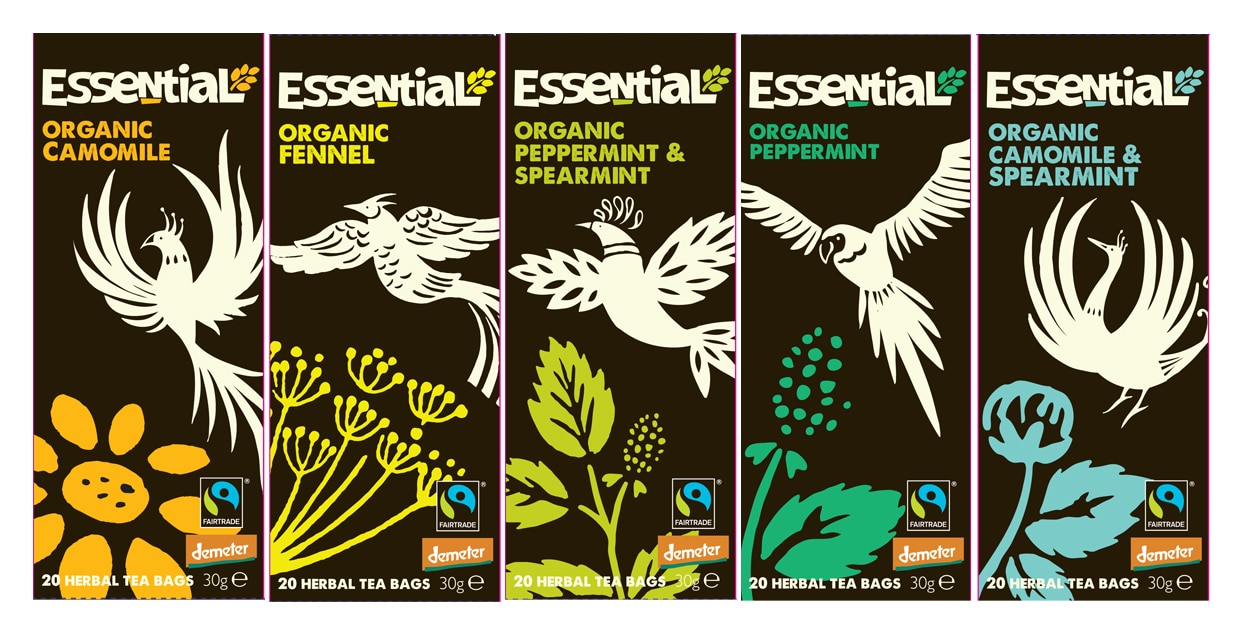 Essential Trading is launching a range of five biodynamic, fairtrade, organic herbal teas.
These herbal infusions come with impressive sustainability credentials —  grown in Egypt on reclaimed desert land.  The cultivation and production processes have created and supported a healthy, resilient ecosystem on this previously barren land. Biodynamic tea production in this area is also news for local communities, providing livelihoods for thousands.
The teas come in Camomile, Camomile & Spearmint, Hibiscus and Peppermint & Spearmint and Peppermint variants and come in striking new pack designs. The range will be making its exhibition debut at next month's Natural & Organic Products Europe (1-2 Aoril, Olymoia, London) on stand 8003.
Essential Trading's marketing manager, Eli Sarre, points out that while organic teas are now fairly commonplace, fairtrade teas are more tricky to source. "However, to have an organic, Fairtrade and biodynamic tea is quite an accomplishment and to have a whole range sourced from one purpose-built ecosystem on reclaimed land is really something special.
"We are delighted with this biodynamic tea range and believe the combination of its pure, refreshing flavours and competitive price point (around £1.20-£1.30 for 20 tea bags) will prove successful. We are also really pleased with the stunning packaging that communicates the exotic freedom and freshness of the teas and believe this design will certainly attract consumer attention."