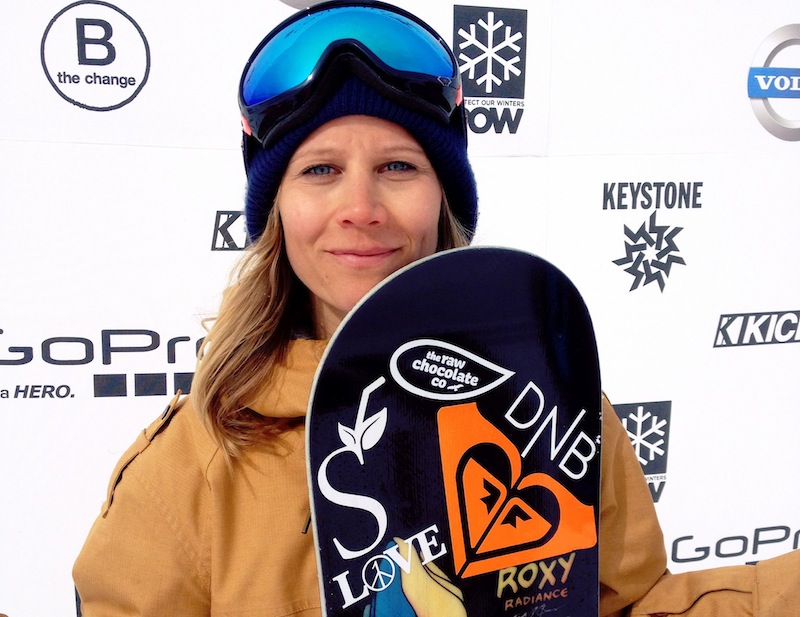 The Raw Chocolate Company has teamed up with award-winning Norwegian snowboarder Kjersti Buaas, naming her as its first brand ambassador.
Kjersti will feature in the company's marketing campaign which will run online and in print media.
Linus Gorpe, founder of The Raw Chocolate Company, commented on the partnership: "Kjersti is a strong, vibrant woman who lives life to the full; she is a great role model for others and we believe she is the perfect ambassador for The Raw Chocolate Company. We feel Kjersti embodies our ethics when it comes to healthy living, taking care of the environment and most importantly, she loves our raw chocolate bars as much as we do!"
Kjersti, who has qualified for her fourth successive Olympic Games, won a bronze medal in the 2006 Winter Olympics and came first in the BA Community Cup in Colorado earlier this year.
"As a professional athlete it has always been important for me to treat my body the best way I possibly can, to be able to perform at a top level in my sport," said Kjersti. "Today, food has become my medicine, my energiser, my fuel. I'm so honoured to be an athlete ambassador for The Raw Chocolate Company – it all makes perfect sense."