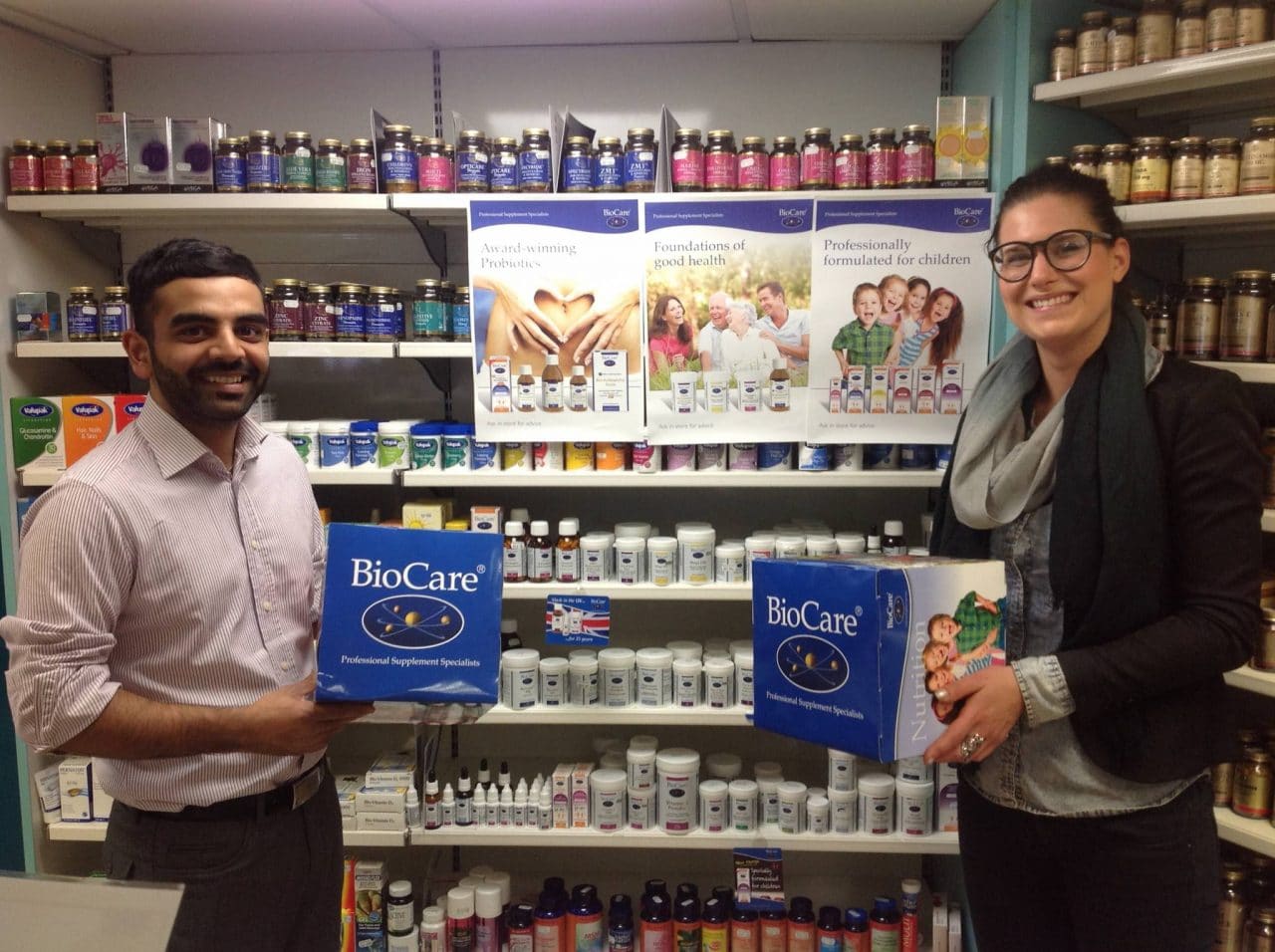 UK supplement brand BioCare has announced Rasik Patel of Sheel Pharmacy as the winner of its on-stand competition which took place at Natural & Organic Products Europe in April at London's ExCeL.
The competition, which involved guessing how many BioMulsion Ds were in a glass bowl on the stand, was open to all visitors to BioCare during the two days of the show.
The prize was £500 of BioCare product which was delivered to Sheel Pharmacy where one of the BioCare in-store educators was on hand to merchandise the store's BioCare bays as part of Patel's prize.
"I am absolutely delighted to have won the BioCare competition," commented Patel. "I have stocked BioCare products for a long time as I know they are high quality products that deliver the nutritional solutions my customers are looking for. I am delighted to get my prize delivery on the shelf and having the BioCare educator share her knowledge and insights with the staff and myself, as well as the customers during her store visit."
Lauren O'Brien, commercial director of BioCare, added: " We know the Natural & Organic Products show is the ideal environment to communicate face to face with our customers who are looking for leading, quality led and innovative brands to stock in store. We continue to be passionate and committed to the natural health industry and are proud of our reputation as a company that develops products by professionals for professionals. I am delighted that Mr Patel has won our on-stand competition and I am sure his customers will be delighted to use the BioCare products that he recommends."