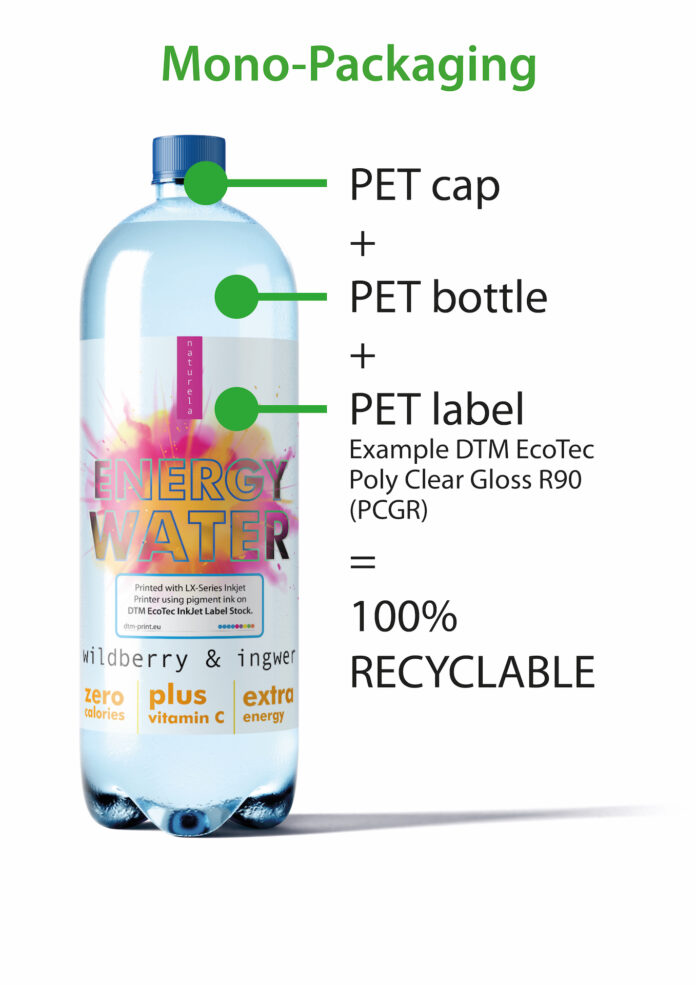 DTM Print has announced the introduction of its new AP-CODE Date Coder and DTM EcoTec Label Line of eco-friendly labels.
DTM Print's new AP-CODE Lot and Date Coder accessory for the label application process adds the feature of printing dates, lot codes and text directly onto glass, metals, plastics and laminated labels.
Manufactured by Primera Technology Inc, the compact date coder can be easily installed into the AP360e and AP362e Label Applicators to create one integrated machine that prints lot codes, dates and more directly onto round containers while labels are applied. It doesn't need a separate power supply and includes a full-colour touchscreen to enter data and configure date and lot codes. The print fields are free-format and can include letters, numbers and symbols, and formats can be stored for later use to speed up production.
AP-CODE can add information without the need to simultaneously apply a label and can also print on pre-applied labels. It uses a single black solvent-based ink cartridge that is long lasting, immediately dry, waterproof, scratch- and UV light resistant. Decap time is more than 24 hours.
"AP-CODE, in combination with the AP360e and AP362e Label Applicators, eliminates the need of applying extra labels or using hand-stamping devices to add lot codes, dates or texts to your container," says Lea König, the brand's product manager for labelling solutions. "That's a huge benefit for our customers as it significantly increases their production efficiency."
DTM Print has also bundled its selection of eco-friendly, recycled or natural labels under the new label line DTM EcoTec which was officially launched at Natural & Organic Products Europe 2023. The initial four inkjet materials that are part of the EcoTec line are: DTM EcoTec Hemp Paper, consisting of 100% hemp fibre; DTM EcoTec Grass Paper, using natural grass fibres to give a unique, natural look; DTM EcoTec Paper Matte Nature made from 100% recycled backing from used label rolls; and DTM EcoTec Poly Clear Gloss R90 which consists of 90% post-consumer recycled PET material.
"To produce exceptional product labels for all kinds of applications you not only need advanced and resource-friendly print technology as integrated in our colour label printers but also high-quality material," explains Albion Bekolli, label specialist at DTM Print. "Every product leaves a footprint on our planet and using label material that is environmentally-friendly and sustainable helps to keep it as small as possible."