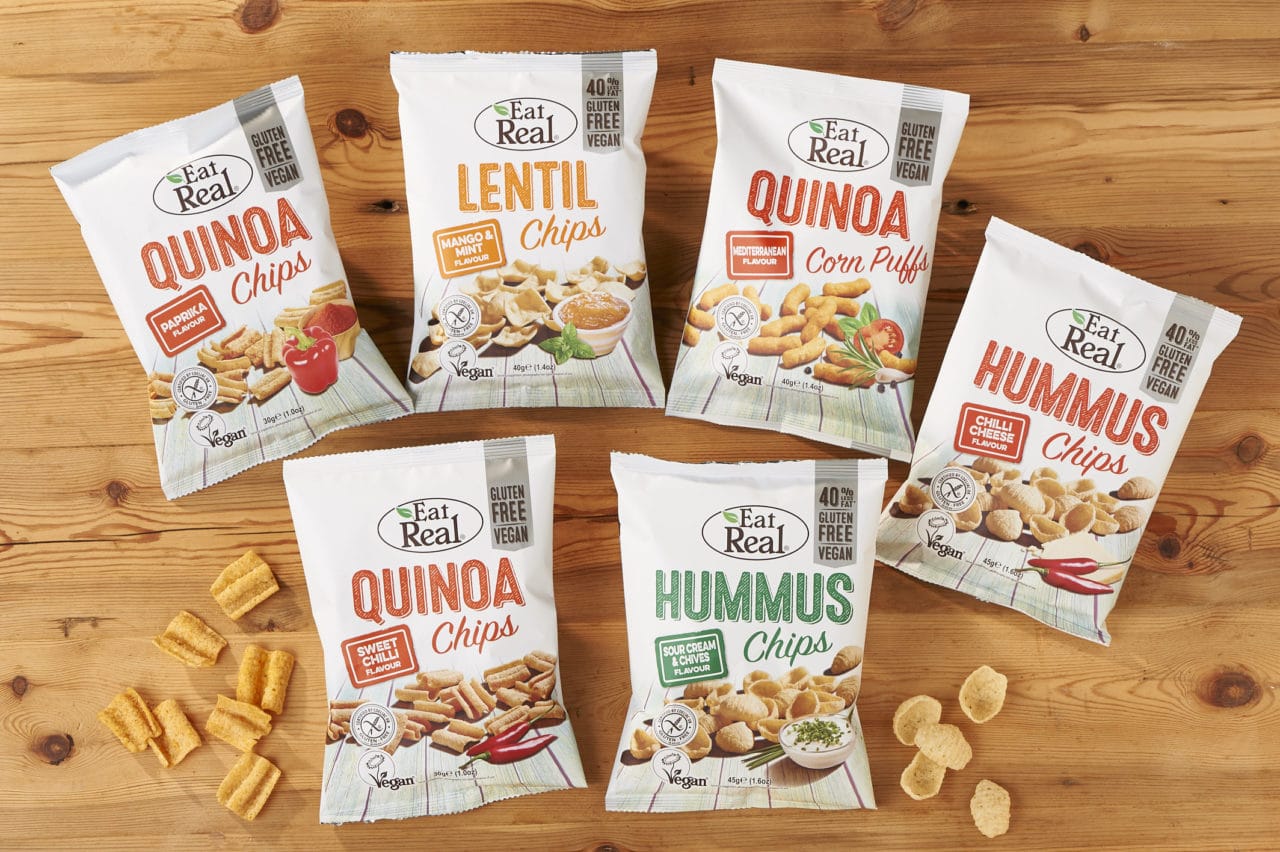 Eat Real has added six new flavours to its range of gluten-free and vegan Hummus, Lentil and Quinoa Chips.
Launched in response to growing consumer demand for bolder flavours, the new varieties are: Chilli Cheese and Sour Cream & Chive Hummus Chips; Mango & Mint Lentil Chips; Paprika and Sweet Chilli Quinoa Chips; and a pizza-inspired Mediterranean Quinoa Corn Puffs.
Commenting on the new flavours, Debbie King, director of commercial sales & marketing at Eat Real, says: "The shift towards healthier and 'free-from' snacking continues apace with many of today's consumers now seeking out great tasting healthier snacks in preference to more traditional products.
"The consumer appetite for healthier snacking has grown rapidly in line with the demands of busy, on-the-go lifestyles and with health and wellness now topping their agendas, people are much more mindful about what they eat.
"With nearly half the population eating a packed lunch at least once a month, and 53% of snackers seeking healthier versions of their favourite snacks, these new flavours really deliver."
Eat Real's new flavours coincide with a complete packaging refresh of the range, designed to maximize on-shelf presence and help attract consumers. All the packs feature bright, bold colours and eye-catching images, with specific benefits – such as Reduced Salt and No Added Sugar – highlighted by a silver flash. Like all of the Eat Real range, the new flavours are gluten- and lactose-free and suitable for vegan and kosher diets.
The snacks are available in 30-45g packs and larger 80g-135g sharing packs.