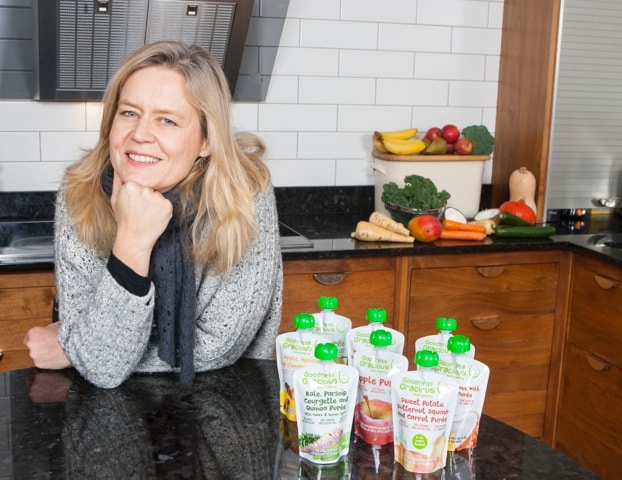 Natural baby and children's food brand the Goodness Gracious Food Company has introduced three new products at the same time as unveiling a redesign.

The new organic purée varieties are Pumpkin and Coconut Milk Purée with Cardamom; Kale, Parsnip, Courgette and Quinoa Purée with Cumin and Fennel Seeds; and Sweet Potato, Butternut Squash and Carrot Purée.
The company says that each recipe is based on the principles of Ayurvedic food combining to created balanced food that ensures optimum nutrition and nourishment.
Goodness Gracious founder Katherine Gubbins (pictured) says: "In talking to mums we found that ingredients are the main priority when it comes to purchase. They also want convenience, but are concerned about getting enough fruit and vegetables into their young ones' diets as well as having variety."
Talking about the redesign, she adds: "Our new design talks directly to adults, giving them a clear understanding of the product and its nutritional profile, and we are steadfa
st in our use of premium, 100% organic ingredients of the highest quality, with all our purées made here in the UK."
Each new-look 140g pouch has fresh imagery and bold graphics with a clean design to highlight the ingredients and make product selection straightforward.
Support for the range includes advertising on Nick Jr and Nickelodeon, which has a reach of over 1.25 million children and 700,000 mums. Social media and a PR campaign will continue throughout 2017. "We shall be investing heavily in the brand throughout the year to provide education as well as inspiration and support for retailers to help drive sales," adds Gubbins.