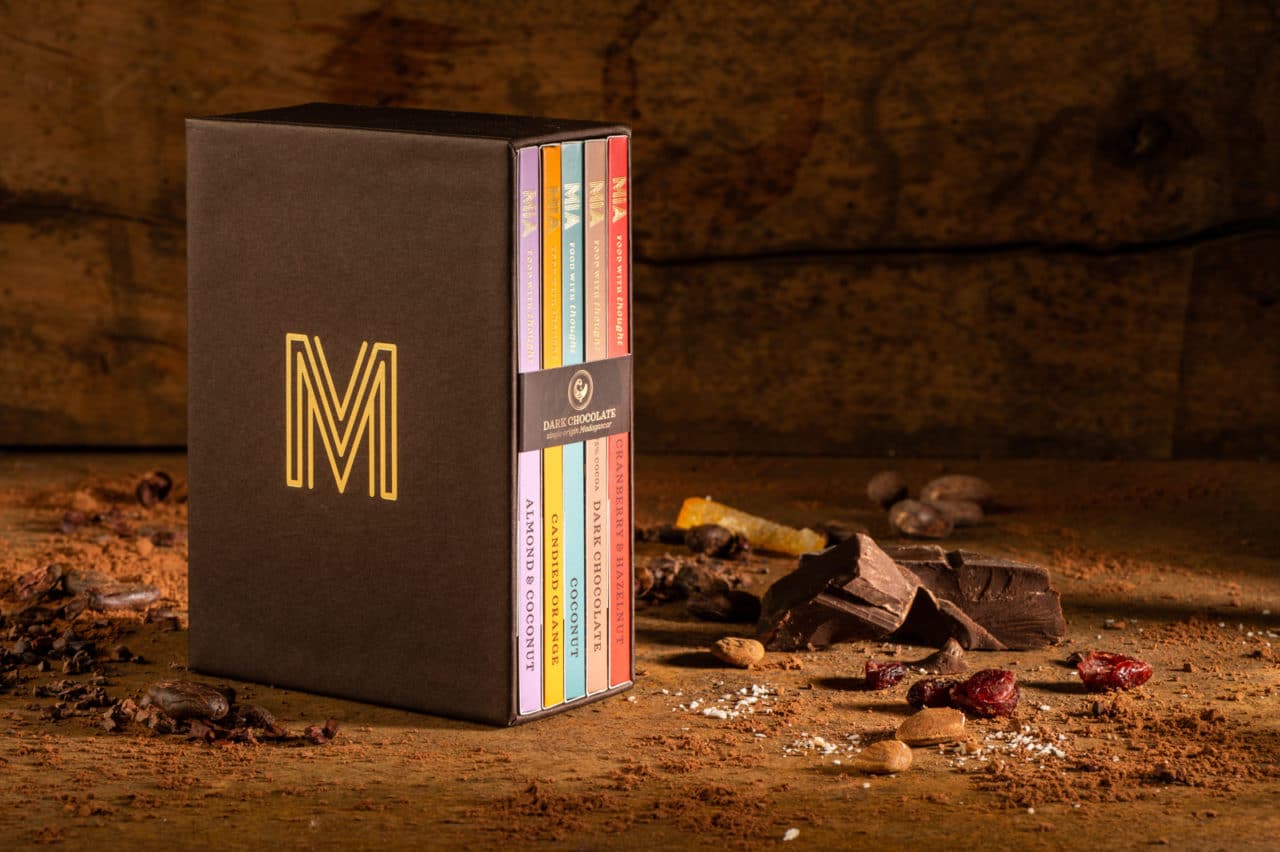 Madagascan bean-to-bar chocolate company MIA has introduced a premium gift bookcase containing five flavours of its single origin chocolate.
The decorative gift box is adorned with gold foil and features the brand's 75% Dark Chocolate, Candied Orange, Coconut, Cranberry & Hazelnut and Almond & Coconut bars.
The 75% Dark Chocolate bar is described as having a gentle, buttery melt that releases mild yet pleasantly lasting notes of pure Madagascan cocoa.
The Coconut bar is rich 65% dark chocolate paired with caramelized shavings of dried coconut to add a crunchy texture of tropical sweetness.
Almond & Coconut sees flakes of salted almond and crunchy coconut sprinkled over 65% dark chocolate to create a sweet and savoury contrast in each mouthful.
Cranberry& Hazelnut is a pairing of 65% dark chocolate with dried cranberries, roasted hazelnuts and a sprinkling of cinnamon to impart a flavour that roams between sweet and sour with a nutty crunch and notes of woody spice.
Candied Orange cuts Madagascan 65% dark chocolate with a citrusy zing of infused orange throughout, and chewy, candied orange pieces across its back.