Natural Products News shines a spotlight on a handful of the latest launches, campaigns, award wins and more from natural and organic brands and businesses.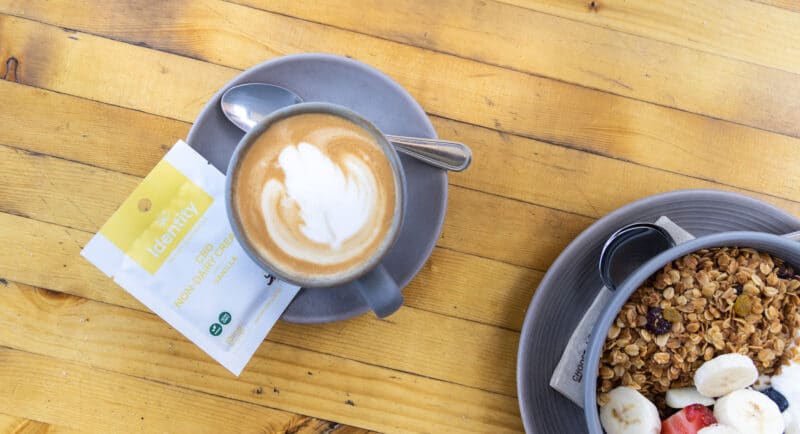 Food and wellness brand Identity has introduced the first non-dairy CBD-infused creamer and savoury CBD line of bone broth to market, combining organic, natural ingredients from Norway. Available in Honey, Vanilla, Coconut and Cacao, the CBD Creamers are dairy-, soya- and gluten-free, with no artificial sweeteners or THC, and are third-party tested. They offer 10g of protein and can mix into coffee, tea, protein shakes, smoothies, dips and baked goods. The CBD Bone Broth is a dry powder produced with, and without, premium CBD and available in Chicken, Chanterelle Mushroom and Ginger Ramen. Identity says it has developed a series of hydrolyzed protein products in collaboration with Norilia to create 'super fresh bone broth without wasting any part of the chicken'. Across its range, Identity sources CBD grown in Oregon and Colorado using organic methods.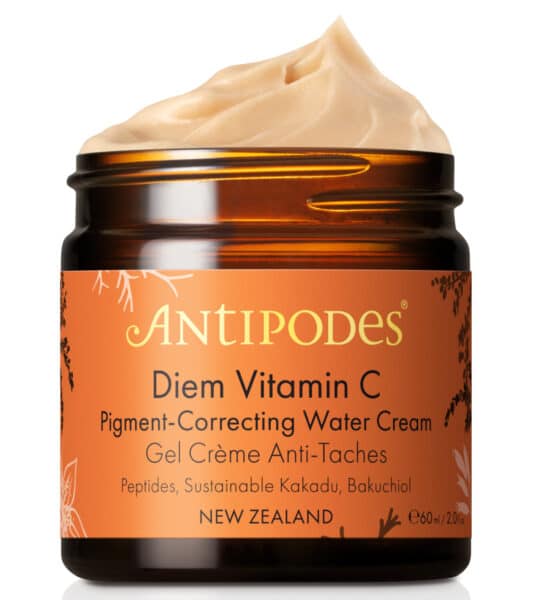 New Zealand natural skincare brand Antipodes has unveiled its latest product: new Diem Vitamin C Pigment-Correcting Water Cream – a high-performance cream formulated to correct uneven skin tone, help prevent hyperpigmentation and re-energize dull skin. Primed with tone-correcting peptides that inhibit pigmentation, age spots and discolouration, this daytime formulation features: kakadu plum, a rich source of vitamin C, for a bright, youthful-looking visage along with plant hyaluronic acid and natural retinol alternative bakuchiol to deliver an all-day plumped appearance. With a fragrance of vanilla pod and mandarin, Diem is suitable for all skin types, especially those with pigmentation and dull skin tone. The vegan cream is packaged in FSC-certified card.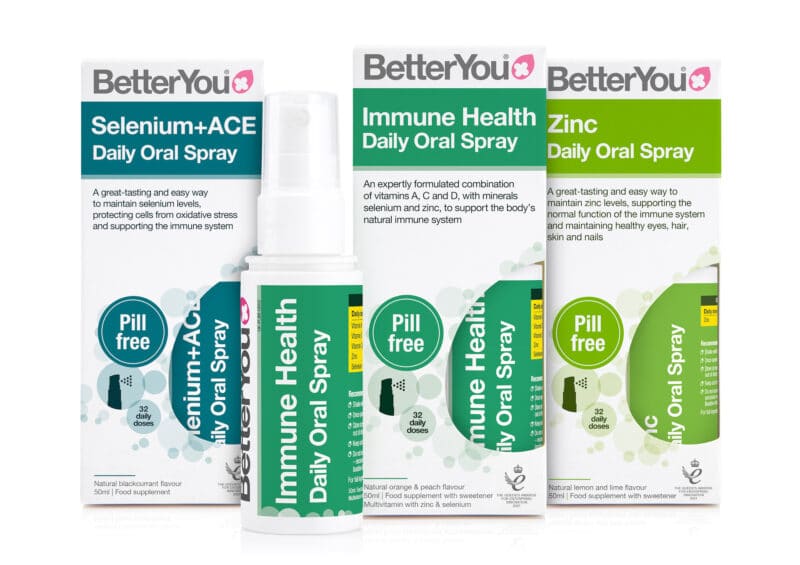 The first three new of BetterYou pill-free supplements is Zinc Oral Spray which has a zesty lemon and lime flavour. Positioned as 'the beauty booster' it offers an easy way to top up the mineral and boost health from the inside out. Zinc supports the normal function of the immune system and maintains healthy eyes, hair, skin and nails. Designed for supporting a healthy immune system, blackcurrant-flavour Selenium + ACE Oral Spray protects the body's cells from oxidative stress – an imbalance that affects the body's ability to cleanse and repair cell damage. Finally, Immune Health Oral Spray is a great all-rounder in orange and peach flavour and includes a specially formulated blend of nutrients, such as vitamins A, C, D, zinc and selenium to help reduce tiredness and fatigue, which can hinder the body's ability to defend against infection.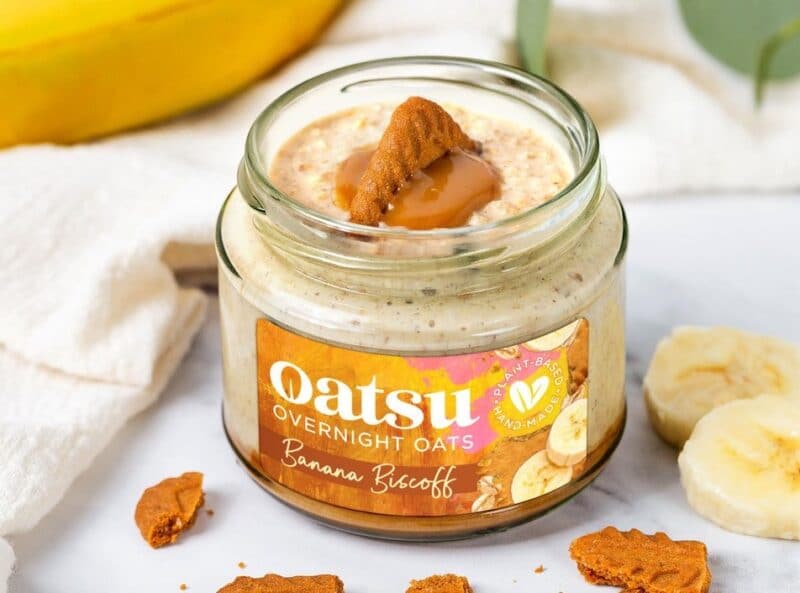 Oatsu is a new plant-based, ready-to-eat breakfast opportunity aiming to prevent discerning 'time poor,' commuters from relapsing back into bad snacking habits as they slowly return to office life. The all-natural Overnight Oats are available in Choc Peanut, Blueberry & Apple Cinnamon and Banana Biscoff, with each variant having a base of Oatly Barista Oat Drink. Founder Lauren O'Donnell says: "Despite being a long-time advocate of preparing overnight oats, one doesn't always have the time or inclination to spend every evening in the kitchen prepping for the next day. Having taken my fledgling idea to an Enterprise Nation gathering in late 2019, I was taken back by the overwhelming positivity towards my vision and samples … Three years on, Oatsu has made the transition … to bona-fide business."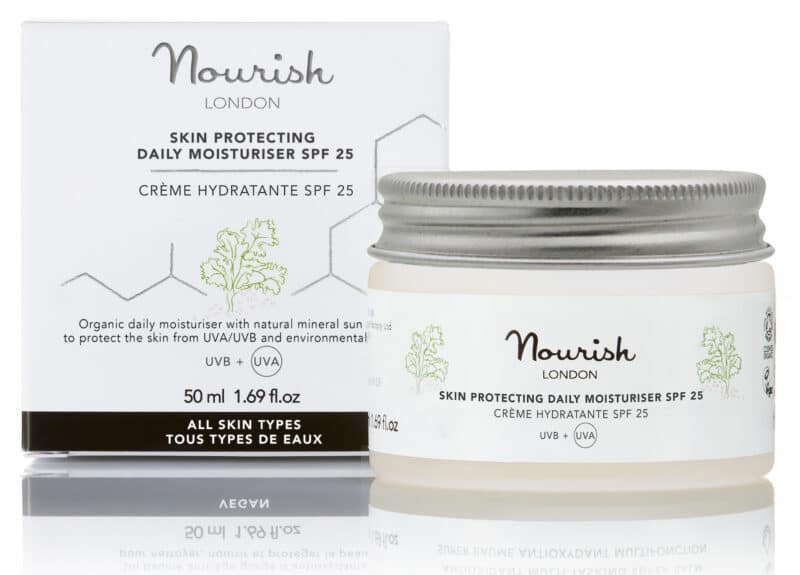 Nourish London's new certified organic and vegan Skin Protecting Daily Moisturiser SPF 25 is an anti-ageing moisturizer with natural mineral SPF non-nano zinc oxide to protect the skin from daily pollution and environmental damage. Packed with powerful antioxidants, including turmeric, bisabolol and tocopherol, it also provides broad spectrum UVA and UVB protection. Hyaluronic acid and hexapeptide hydrate and quench the skin, whilst ceramide-rich argan, kale, pumpkin seed oil and rose of Jericho protect the lipid layer, firm and smooth the skin, and soothing actives of aloe vera and borage oil calm redness and inflammation, resulting in nourished, replenished and glowing skin. Nourish London's Skin Protecting Daily Moisturiser SPF is dermatologically tested, paediatrician approved and reef safe.