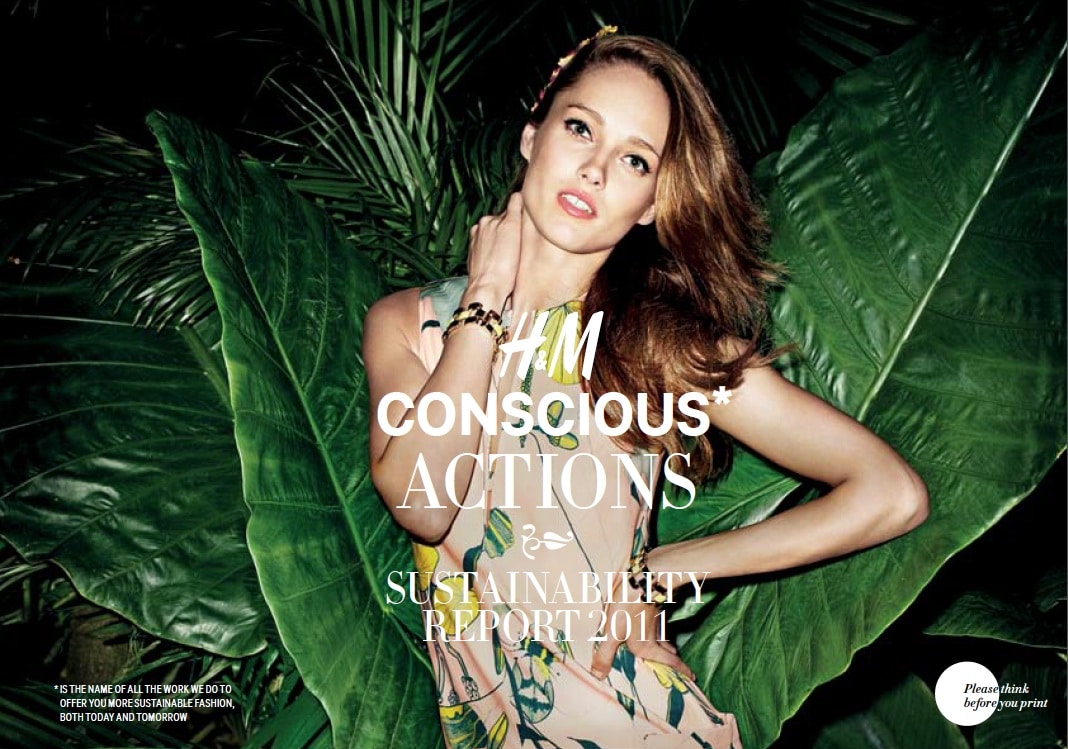 The fashion giant H&M is named as the word's biggest user of organic cotton in a new report by US-based non-profit Textile Exchange (formerly Organic Exchange).
H&M says that its increasing use of organic cotton – spearheaded by its Conscious Collections – formed part of the company's strategy to only use more sustainable cotton by 2020.
"We plan to further increase our use of organic cotton in the future, beside making strong investments in 'Better Cotton' and gradually increasing our use of recycled cotton," said Henrik Lampa, sustainability manager product at H&M.
"H&M's ambitious programme continues to drive demand for organic cotton and other more sustainable fibres," said LaRhea Pepper, from Textile Exchange.
Picture: Cover of H&M's Conscious Actions report.