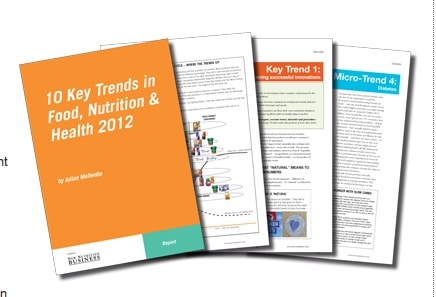 'Naturality' is being tipped as the biggest food industry trend for 2012 by analysts New Nutrition Business.
In its new report 10 Key Trends in Food, Nutrition & Health 2012, NNB says that 'naturality' or 'natural functionality' — basically, foods free from artificial additives or offering intrinsic natural health benefits — will be the biggest food industry trend in western markets, with the descriptor 'natural' now a "basic requirement for the ingredients on the label of any brand".
NNB founder, Julian Mellentin, says there is an onus on all food brands "to deliver products that are as natural as possible". He adds that natural also infers 'healthy' in the minds of many consumers, so that 'naturality' offers ways of avoiding the problems associated with securing health claims. "If a product is perceived as clean and natural, who needs a health claim quite frankly?" he says.
Other key trends for 2012, according to NNB, include healthy-ageing, protein and stevia.
• 10 Key Trends in Food, Nutrition & Health 2012 is available from New Nutrition Business at £255.00 (81 pages).