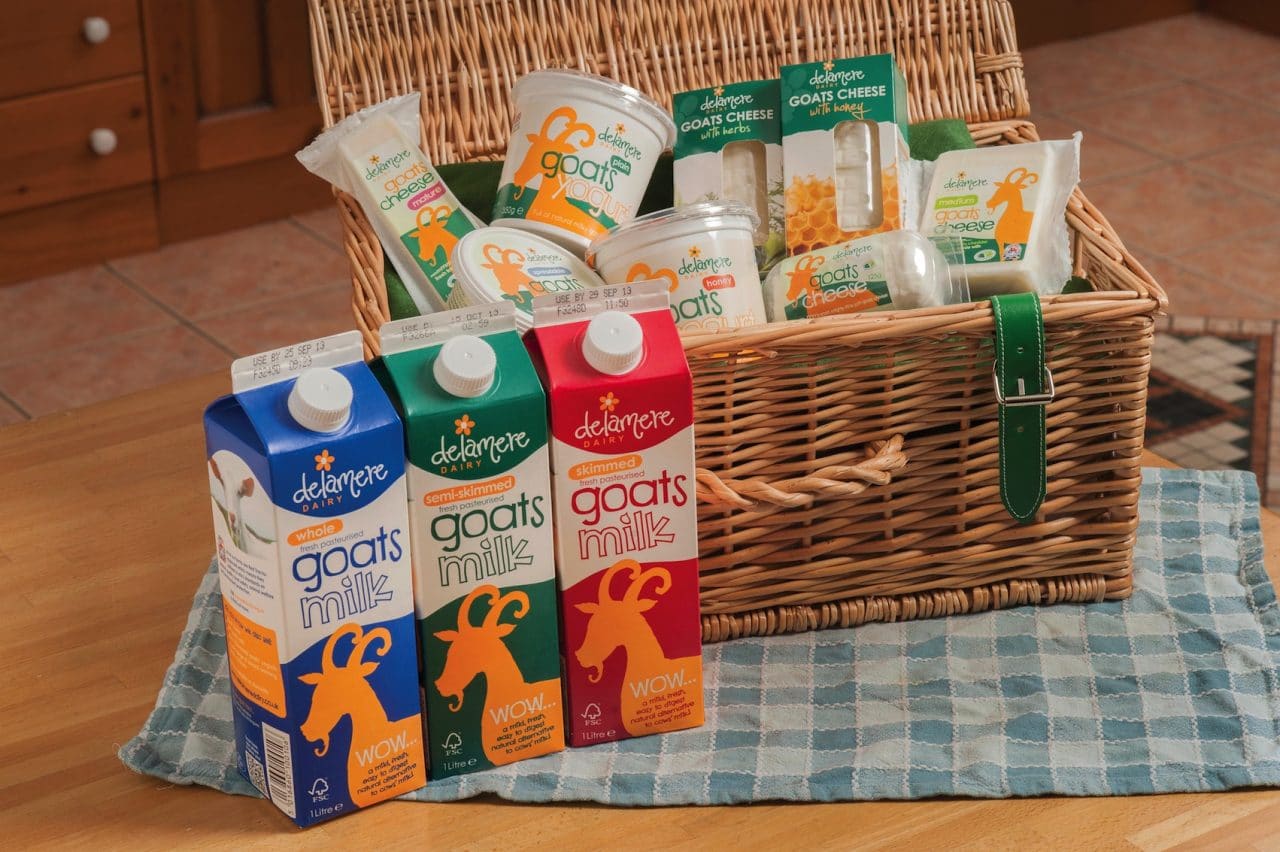 Delamere Dairy, the Cheshire based speciality dairy, has given its goats' milk product range a makeover as it aims to create more stand out on shelf and encourage consumers to give goats a go!
The new designs aim to maintain the brand's bold signature colours, but introduce new fonts and a fun, eye-catching goat graphic.
With more products than ever entering the cows' milk alternative arena, Delamere Dairy says wants to create  stand out for its offering. Goats' milk is known to alleviate symptoms of eczema, asthma, digestive disorders and excess mucous associated with cows' milk and consumers can make the switch without forfeiting the nutritional benefits of traditional dairy products.