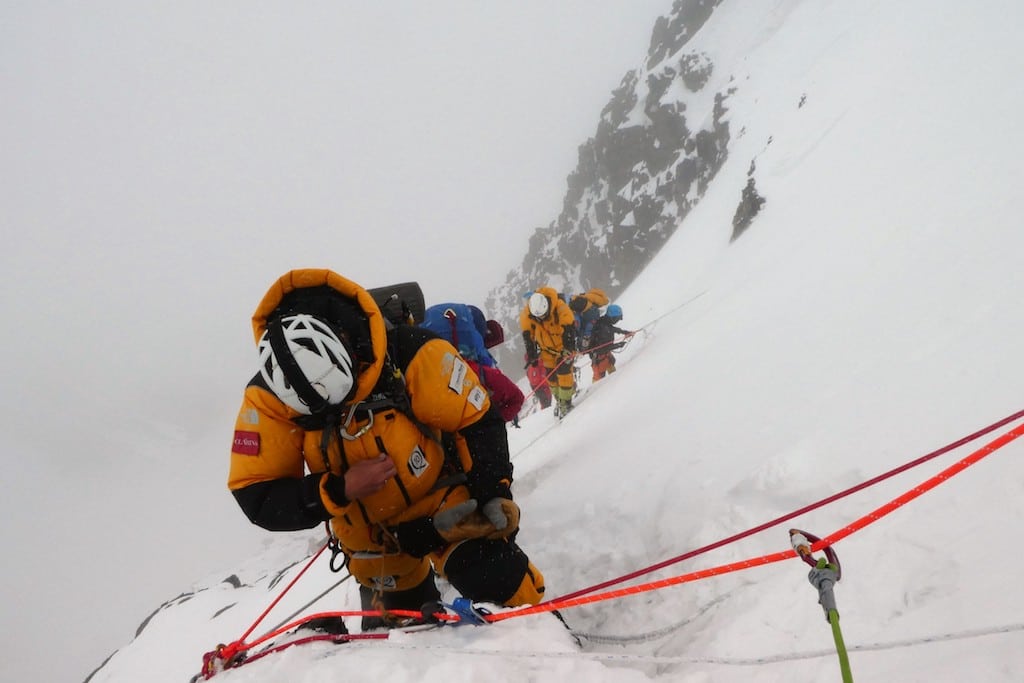 Pharma Nord recently supplied supplements to intrepid climber Noel Hanna on his scaling of K2, when he became the first person from Northern Ireland to successfully conquer the mountain – the second highest in the world.
51-year-old Hanna (pictured) from Dromara in County Down, who has previously climbed Everest eight times, completed the trek to the 8,611m high (28,251ft) summit in the Himalayas in six weeks.
"It has been the hardest climb I've done, no question," he says. "K2 is a lot steeper and a lot more technical than Everest with more rocks and ice to contend with … I've attempted to climb K2 twice before – in 2015 and 2016 – but both times no-one summited at all because avalanches destroyed all our camps … It was a great feeling to reach the top."
I take the supplements every day and whenever I am climbing, on every expedition I always take Bio-Quinone Q10 to help with muscle recovery and energy and Bio-Biloba to help with circulation
While training for the climb, Hanna took a range of Pharma Nord supplements, including Bio-Quinone Q10, Bio-Pycnogenol, Bio-Fish Oil, Bio-Multi Vitamins and Bio-Biloba, and also took supplies of Bio-Quinone Q10 and Bio-Biloba along with him.
"I take the supplements every day and whenever I am climbing, on every expedition I always take Bio-Quinone Q10 to help with muscle recovery and energy and Bio-Biloba to help with circulation," Hanna explains. "K2 is almost like Everest in that there is only 25 to 30% of the normal oxygen near the peak, which makes it very challenging on the body so any extra help you can get is invaluable."
"We are delighted that Noel has been able to successfully climb K2 – it would seem to be a case of third time lucky for him!" comments Bent Henriksen, MD of Pharma Nord UK. "It is well known how difficult and dangerous a mountain it is to climb so this is a terrific achievement for him and a real landmark to be the first person from Northern Ireland to have successfully conquered K2."