Meridian Foods has added two new premium Rich Roast Peanut Butters to its range.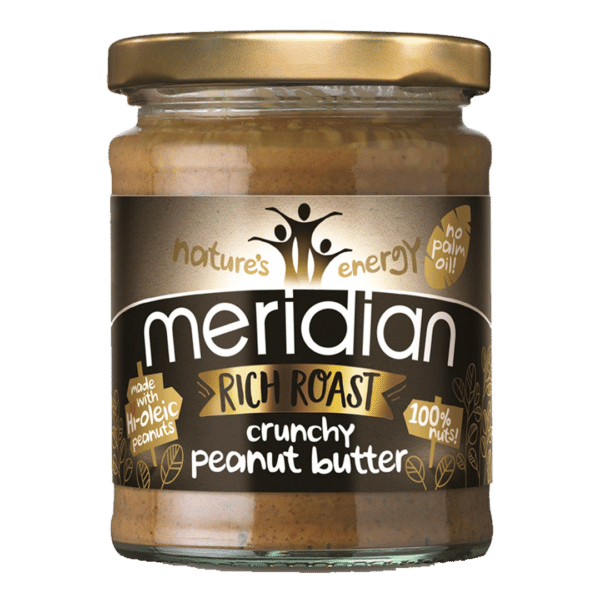 Rich Roast Crunchy and Smooth Peanut Butters are made using blanched hi-oleic peanuts and are designed to appeal to nut butter fans looking for a more intense taste profile. Hi-oleic peanuts contain up to 30% more 'healthy' fats than Meridian's standard peanut butters.
The peanuts, sourced from Argentina, have been roasted for longer to deliver a richer and more intense flavour than traditional peanut butters.
Available in 280g jars, Meridian Rich Roast Peanut Butters can be added into smoothies, shakes, cakes and bakes, stirred into porridge and ice cream, or simply spread on toast and crumpets.
"We pride ourselves on continuing to drive innovation when it comes to nut butters, and we believe that this new premium Rich Roast Peanut Butter will appeal to any shopper looking for a more intense flavour," explains Sue McIntosh, head of marketing at Meridian Foods.
"Peanuts already provide a rich source of protein, vitamins and minerals, however by using hi-oleic peanuts we will be increasing the amount of healthy fats available which is something unique to the nut butter category," she adds. "The new taste will be richer and packed full of more nutty flavour for those with discerning taste buds, and we hope people will be looking forward to trying something new!"