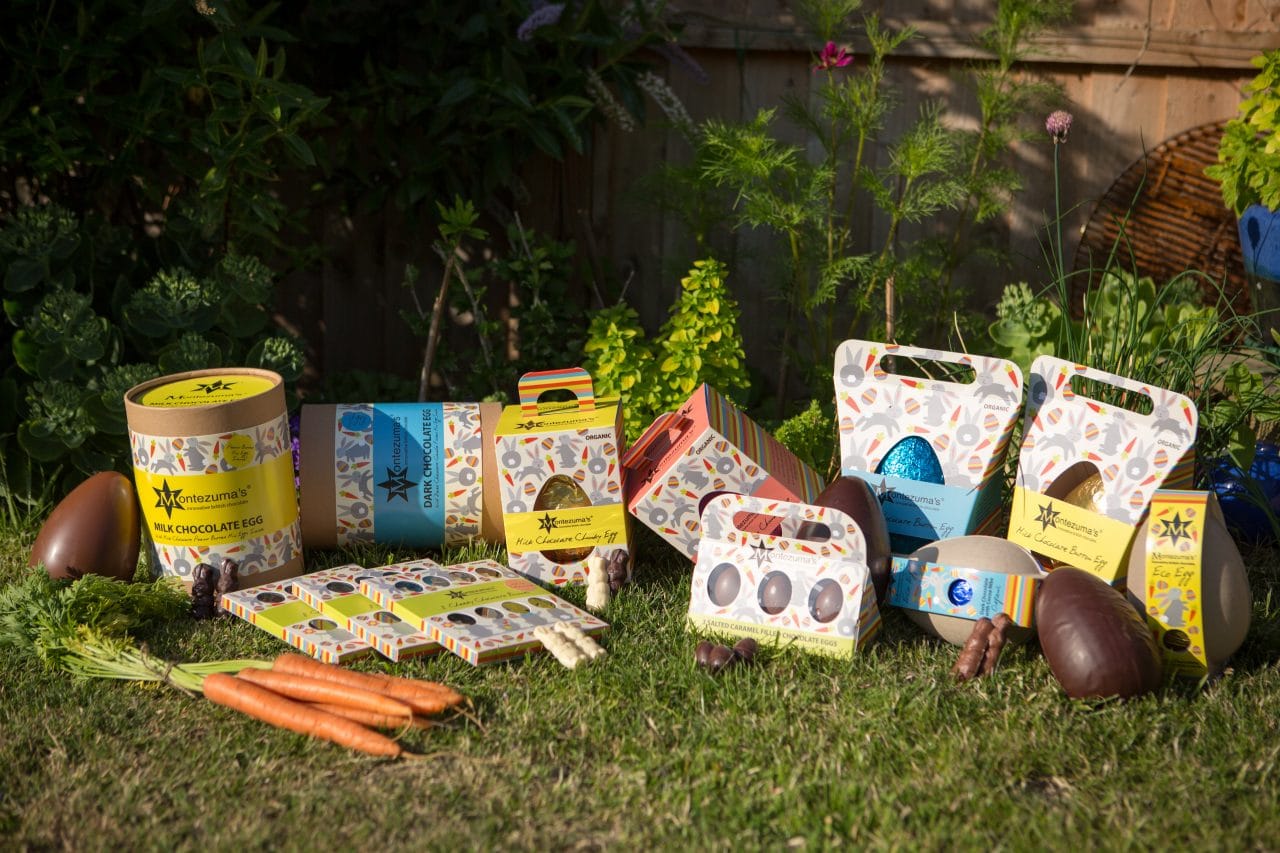 Montezuma's has revealed its spring 2017 collection of organic chocolate, including gift ranges for Easter, Valentine's Day and Mother's Day.
The Valentine's Day range includes Milk Chocolate Salted Caramel Hearts cube; Dark Chocolate Vanilla Caramel Hearts cube; White Chocolate and Strawberry Truffle Hearts cube; a Valentine's Gift Set; and a Valentine's Truffle Box.
The Montezuma's Mother's Day collection includes: Milk Chocolate with Mango Caramel Hearts; Milk Chocolate Covered Honeycomb; White Chocolate with Raspberry Truffle Hearts; a Mother's Day Gift Set; and a Mother's Day Truffle Box.
For Easter Montezuma's offer comprises: Chocolate Button Eggs; Caramel Filled Eggs; Chocolate Truffle Eggs – available in dark chocolate filled with dark chocolate with vanilla mini egg truffles or milk chocolate with peanut butter mini eggs; Cheeky Chocolate Bunnies; Organic Eco Eggs; and Peanut Butter Mini Eggs Bag.
"Following on from last year's successful spring launch, we have decided to keep plenty of old favourites," says Helen Pattinson, Montezuma co-founder, "but for those who love white chocolate, we have created pure indulgence in our White Chocolate and Raspberry Eco Egg which oozes raspberry sweetness, yet is perfectly balanced with white chocolate – a match made in heaven."
The Spring range will be available from the end of February and the Valentine's Day will be available from mid-January.