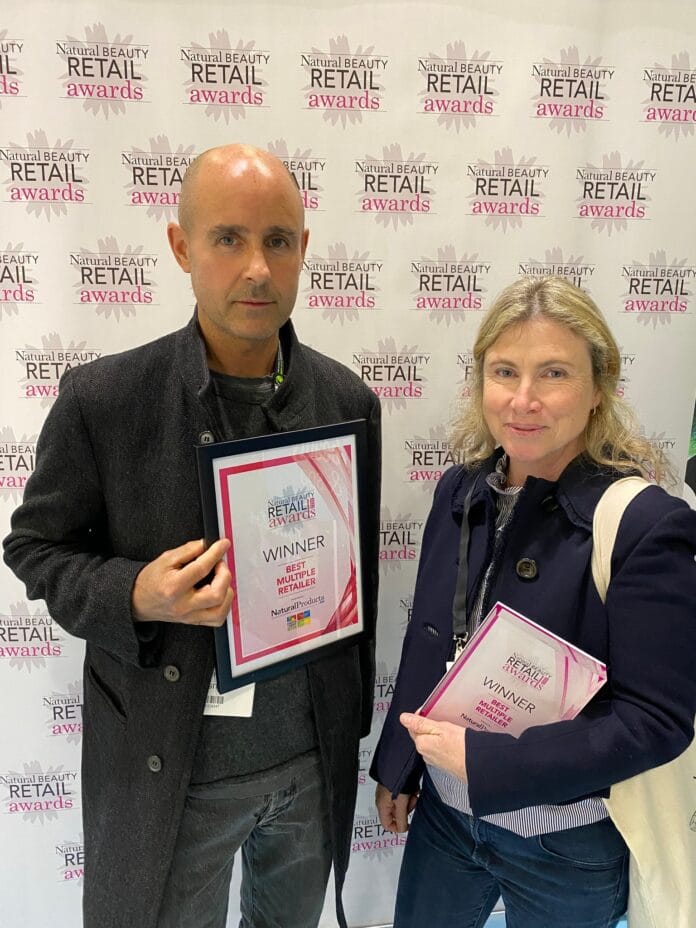 After the welcome return of Natural & Organic Products Europe (NOPEX) in April, NPN catches up with the winners of the Natural Beauty Retail Awards 2022 announced at the event
The natural and organic beauty sector is growing apace, with a plethora of innovative, sustainable and efficacious solutions coming to market. It's important, therefore, that retailers help consumers effectively navigate these products by careful curation, customer service and education. Enter the cream of the crop as recognized by the Natural Beauty Retail Awards 2022.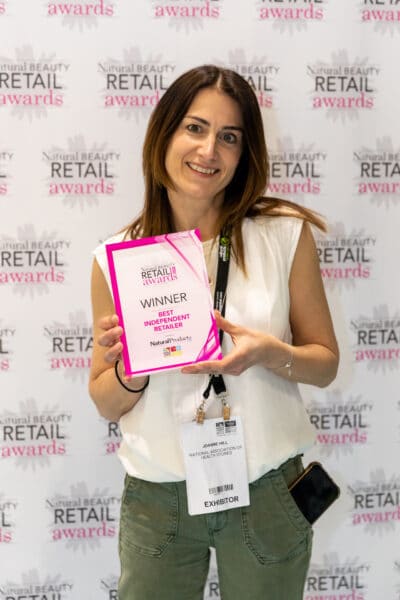 This year, Best Independent Retailer went to Amaranth which has two beauty, health and wellbeing shops – in Bramhall, Cheshire (opened in 2012) and Manchester city centre (2019) – and had previously won the accolade in 2015. "We were so happy to be announced as the Best Independent Retailer 2022 at The Natural Beauty Retail Awards," owner Joanne Hill (above) told NPN. "So much has happened since the last awards in 2020 and there have been some challenging times, so winning this award means more than ever. The award has given us all a big lift, it has helped to increase our social media audience and also provided some great PR, especially for our Manchester city centre store.
So much has happened since the last awards in 2020 and there have been some challenging times, so winning this award means more than ever
"We are all very excited about what is ahead. Over the last 18 months our website has seen huge growth and we are now able to meet the needs of our customers and provide advice and quality natural beauty products wherever they are. Going forward, we will continue to look for innovative ways to reach our customers as they live more flexible lifestyles, whilst also working to attract people back to physical stores with a new offering of events, treatments and product demonstrations."
The award for Best Multiple Retailer was presented to family business Neal's Yard Remedies, which having started life in 'a quiet corner of Covent Garden' in 1981, now has over 45 UK stores. "We are honoured and delighted to receive the Best Multiple Retailer award," says Anabel Kindersley who accepted the award alongside husband and co-owner Barnabas (main image). "Strangely I never see us in that category as see us an independent retailer, which shows that even if we are a bigger business, we still have a small business mentality … Thank you very much to the Natural Beauty Retail Awards. Honestly, it's been a challenging couple of years to say the least. And in times like these to receive such an award, when our teams have worked unrelentingly to provide the best care, attention and service to our customers on the high street, this is a tremendous testament to all the love, kindness and effort that Neal's Yard Remedies strives to achieve."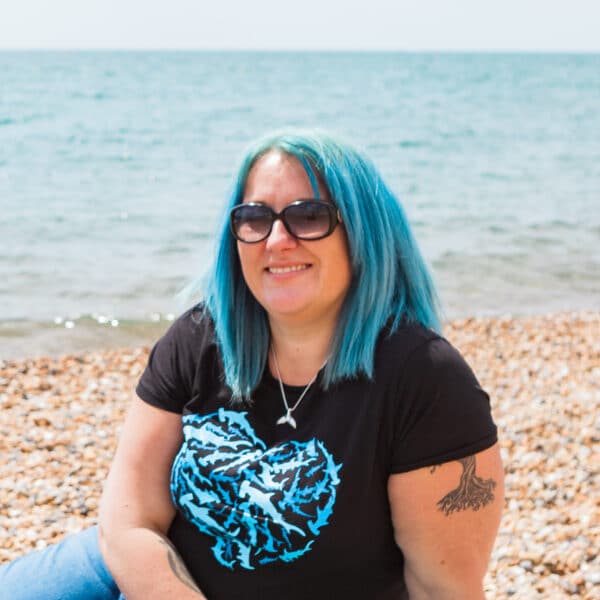 The title of Best Online Retailer was presented to Greener Beauty, which was founded in 2018 and launched at VegfestUK in Brighton, home of founder and CEO Vic Wood (above). "I have three passions that caused me to set up Greener Beauty: veganism, ethical shopping and the use of natural products," explains Wood. "It's such an honour to be recognized by the Natural Beauty Retail Awards as the Best Online Retailer, recognizing all the hard work we have done in promoting the use of natural beauty products.
"In addition to this, we are the first vegan business to have won this award. This shows how much veganism has grown and become more and more mainstream over recent years. Anything you put on your skin takes 26 seconds to enter into your bloodstream. With the average women using around 500 ingredients in her daily skincare/hair care/make-up routine, why wouldn't anyone want to focus more on natural products."
Commenting on the win, NPN editor and award presenter Rosie Greenaway, says: "I was delighted to announce Greener Beauty as Best Online Retailer in the Natural Beauty Retail Awards 2022. I've always been impressed with how Vic has turned her passion for vegan, cruelty-free cosmetics into not just a user-friendly, ethical and eco-friendly shopping platform but a credible resource for those wanting to learn more about veganism across every aspect of beauty and lifestyle. I'm sure this won't be the last award Vic and her team win."