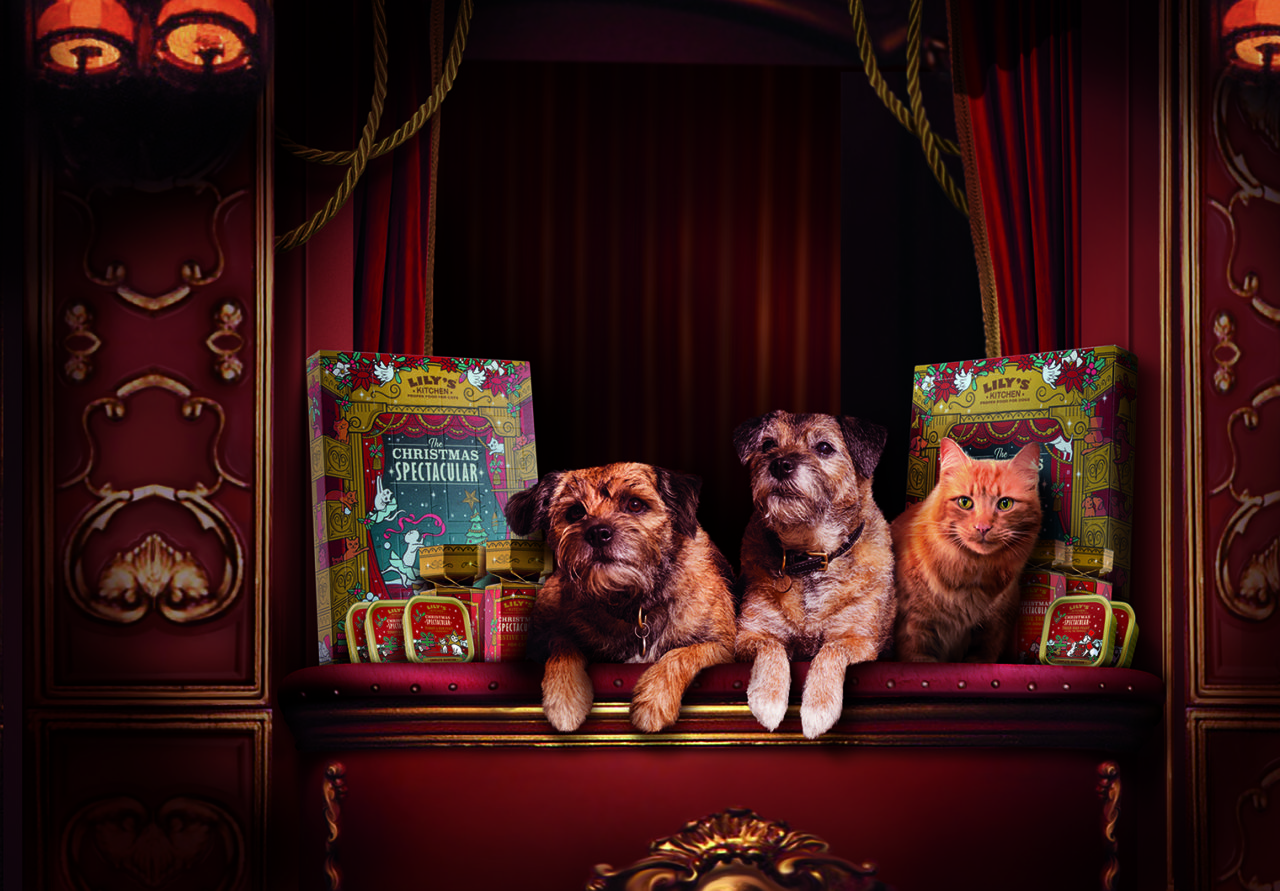 Lily's has unveiled its Christmas range for 2018 – a limited edition theatre-inspired Christmas Spectacular collection of meals and treats to help every dog and cat enjoy the festivities.
The range includes a Christmas Spectacular Biscuit Collection Tin for Dogs, comprising such treats as The Gingerbread Dog, Organic Bedtime Biscuits, Salmon Shortbread Fingers and Whitefish & Seaweed Rusks.
The Christmas Spectacular Three Bird Feast for Dogs (tray) is perfect for smaller dogs, and treats them to their own wholesome Christmas dinner. This seasonal recipe is packed with freshly prepared turkey, duck and goose with a supporting cast of festive cranberries and parsnips.
Similarly, the Christmas Spectacular Turkey & Ham Pâté Feast' for Cats (tray), provides a festive dish for felines packed with freshly prepared turkey, succulent ham and juicy cranberries.
Also available are Advent Calendars featuring seasonal tasty treats behind each curtain, and Festive Treats Crackers in both dog and cat versions.
Finally, The Tale of the Gingerbread Dog is a children's book with a 'magical festive story', complete with pictures from Lily's Kitchen. All profits from the sale of this book go to the PDSA, which provides free veterinary care for the pets of people in need.