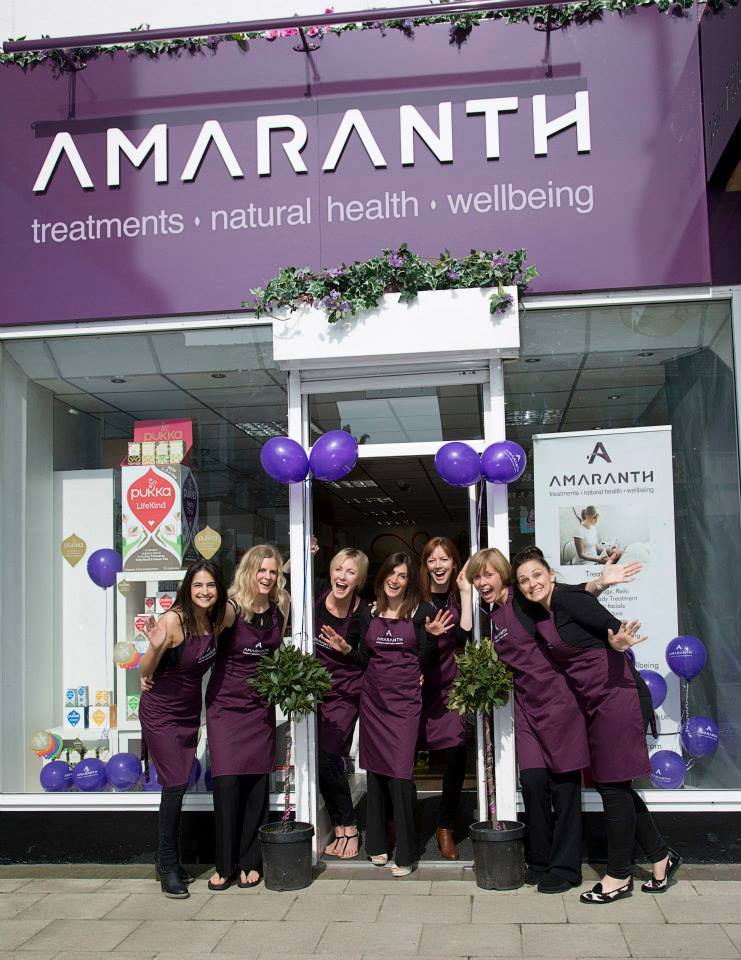 The award for the Best Independent Retailer 2015 at this year's Natural and Organic Awards, was presented at Natural & Organic Products Europe on Sunday 19 April by Tim Westwell & Sebastian Pole, co-founders, Pukka Herbs in The Platinum Suite at ExCeL London.
As always, the judging process was far from easy, with a lot of great entries, but the final decision was to declare the overall winner as Amaranth in Bramhall, Stockport, owned by Joanne Hill, with the very worthy runners-up being Wild Oats in Bristol and Natures Corner in Newbury.
"Amaranth is delighted to win the award for Best Independent Retailer.  It has been a very busy but enjoyable year for Amaranth, which included our rebrand, exciting new products and involvement in many community events. The award is a great honour and we are overjoyed to have our hard work recognized.  This is a credit to the Amaranth shop and therapist team and a huge thanks goes to our loyal customers and suppliers," says Hill.
"The Natural Products Awards dinner is always a great celebration of the industry.  We had a great evening – good fun, entertaining and lots of networking.  Taking home the award for Best Independent Retailer was the icing on the cake!"
Amaranth comprises a retail store – selling everything from health foods and supplements, to natural bodycare and gifts – combined with a complementary health clinic which aims to provide a complete natural health and wellbeing service.
So what makes Amaranth stand out from the crowd? "I think it's partly the unique expertise and knowledge of our team," explains Hill. "With four BANT-registered nutritional therapists, fully qualified aromatherapists and a Dr Hauschka esthetician, when somebody comes in to ask about a health concern we are able to advise them both internally and externally. The products and therapies complement each other so we're able to achieve a deeper level of wellness for that person. We can combine these to get a better end result for the client – looking at holistic wellbeing is where it all really fits together. We are always looking for the right answer for the client."
Hill says that where possible the products that are sold in the shop are used in the treatments offered in the complementary health clinic and the nutritional therapists are involved in selecting the supplements and health foods that are sold in the shop.
"I think another thing is that we do an awful lot within the community with regard to events. I'm on the committee for the Bramhall Festival and this year we've also done a lot of work with the Oldham Cancer Support Centre with their Back to the Future programme to help people with cancer to rebuild their confidence.
Amaranth has a customer care charter which is given to all employees to ensure that the highest quality of customer service is offered and that this is consistent across the team.
The store always looks to add value for each customer and its services include a customer order service whereby customers can order products not usually stocked as long as they are available from one of the store's suppliers; a customer loyalty scheme where customers receive a stamp for every £20 spent in store; testers and samples for customers to try; and health tips, recipes and research information which are put out on social media.
There is also a complimentary tea bar where customers can enjoy a Pukka tea while they shop or where they can sit for a mini nutrition or skincare consultation.