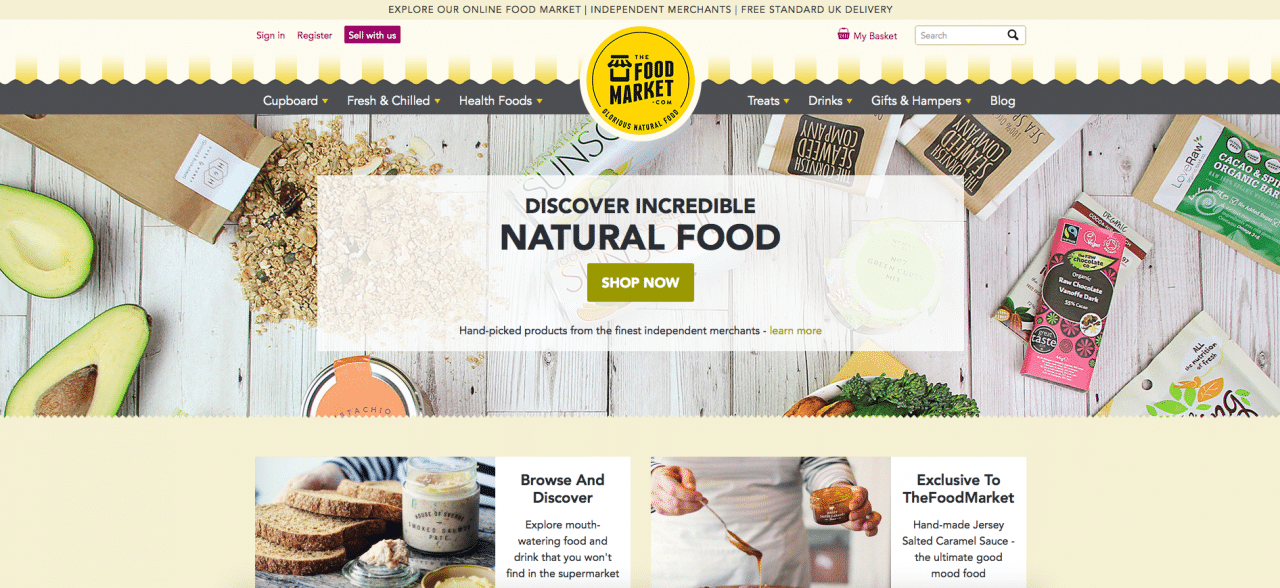 Online marketplace TheFoodMarket.com has launched with a mission to help consumers be sure of what they're eating as well as help small independent producers and retailers of natural and organic food sell their products.
The site has been set up by a team of ex-Amazon e-commerce experts to offer everything from everyday staples and health foods to indulgent, occasional treats, wines and cheese – products that aren't found in supermarkets.
The site says it is working tirelessly with its merchants to ensure that the products sold display clear nutritional and provenance information so that customers can make informed decisions about what they are buying and who they are buying it from.
Founder Wendy Snowdon commented: "We care about good food. Not just food that tastes good, but food that's good for your body and respects the environment. That's why we set up TheFoodMarket.com. It's never been more important to know where our food comes from and what's in it — greater transparency is needed and we want to provide that. There are so many independent producers of excellent quality, sustainably-sourced, natural and organic food out there, we wanted to create a single place where anybody in the country could buy from them. Our products are not widely available in supermarkets either, with many merchants selling exclusively via TheFoodMarket.com."
The team is looking for independent producers and retailers that sell gourmet, artisan, free-from or healthy food and drinks that are made responsibly, sourced sustainably and use all-natural ingredients.