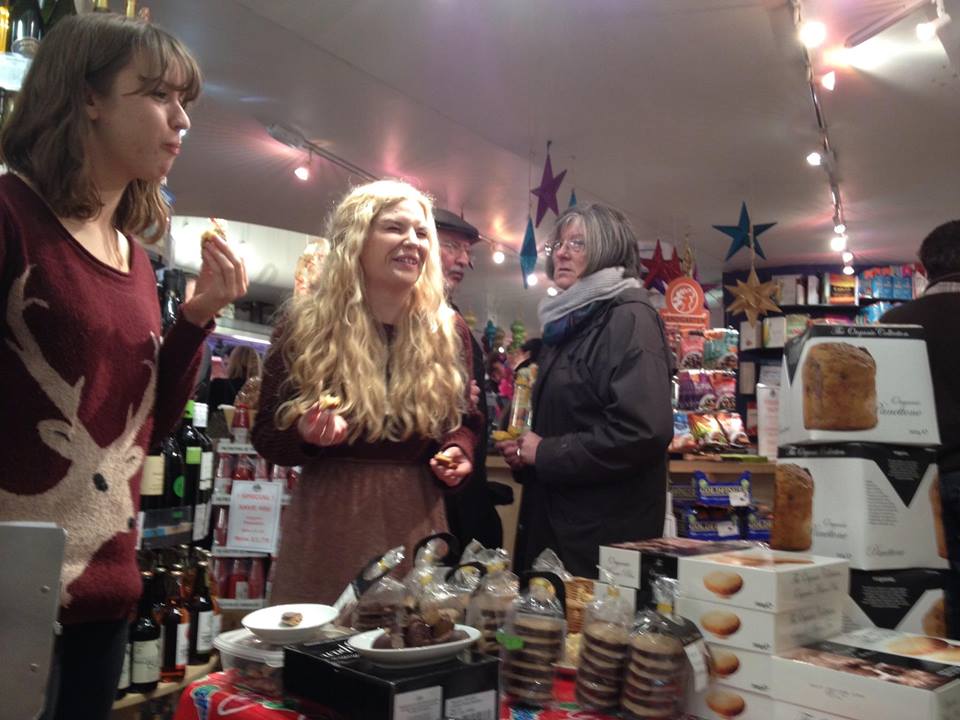 Earlier this month Oliver's Wholefood Store in Kew celebrated the Christmas season with a feasting and late night shopping festival.
Customers were invited to sample traditional Christmas food and drink, including mince pies and panettone, and check out the store's festive offerings after being greeted at the door with a glass of mulled wine.
Several suppliers presented their products at the event, and customers could check out gift ideas in the form of cashmere scarves or organic cotton throws and wraps from India and Nepal, and stock up on foods and supplements to keep them going through the holidays.
"Oliver's Wholefoods wonderfully demonstrated what is meant by a community store. Hats off to Sara Novakovic," said Charles Redfern of Organico Real Foods who attended the event.
Sara said of the festival: "I love these evenings, they're great fun and it's such a treat to be able to say thank you to our customers and suppliers and to socialize with them.  We had plenty of tasty Christmas treats and giving ideas on offer as well as delicious winter food to keep you warm and healthy."