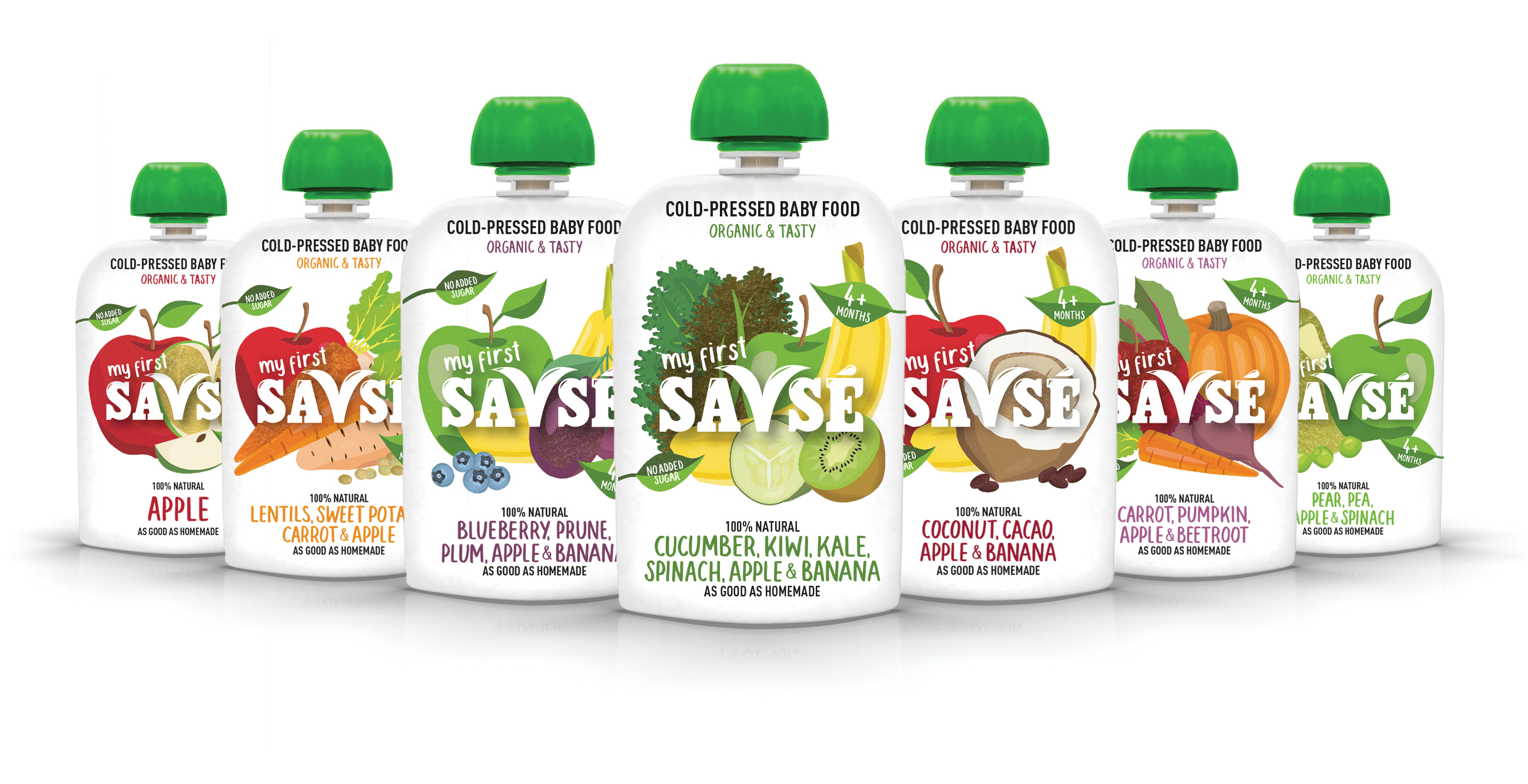 UK smoothie brand Savsé has launched what it says is Europe's first cold-pressed baby food range, My First Savsé.
The 100% natural and organic range of chilled foods is available for babies aged four months and over and is made using high pressure processing (HPP). There are seven flavours: Apple; Blueberry, Prune, Plum, Apple & Banana; Carrot, Pumpkin, Apple & Beetroot; Cucumber, Kiwi, Kale, Spinach, Apple & Banana; Pear, Pea, Apple & Banana; Coconut, Cacao, Apple & Banana; and Lentils, Sweet Potato, Carrot & Apple.
"We're on a mission to change the food and drink industry for the better, and what category is more important than early nutrition? Just like our smoothie range, we're determined to bring truly nutritious products to the consumer, with absolutely no compromise on taste or convenience," says CEO and founder Guka Tavberidze.
"The demand among parents for fresh, non-boiled food is increasing, with awareness of the benefits of cold-pressed products more prevalent than ever. At Savsé we cold-press our baby food to retain the essential goodness of the fruit and vegetables, providing children with the very best in the most convenient form possible. We'll be shaking up the baby food category and taking it to a whole new level – we're so proud to be making history and giving parents the freshest product possible."