Natural Products News shines a spotlight on a handful of the latest launches, campaigns, award wins and more from natural and organic brands and businesses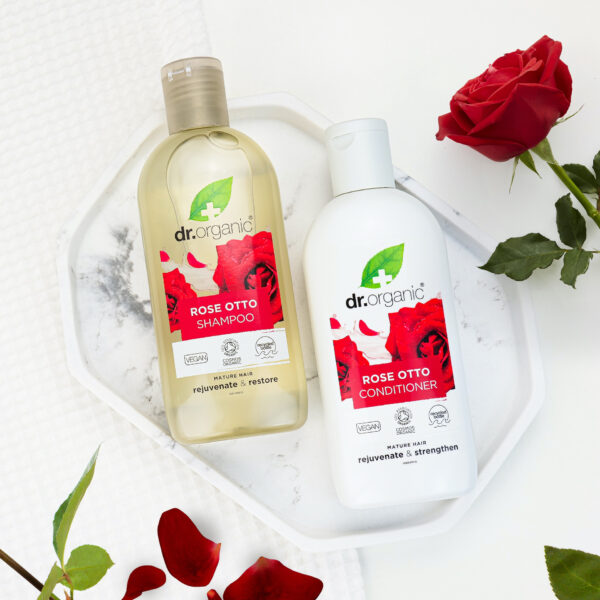 Dr Organic has begun the process of certifying all of its products with the Soil Association COSMOS Organic stamp of approval by the end of 2023. With almost 200 products to certify, the brand is committed to ensuring there's no product or printed label wastage, so has undertaken an approach that will consist of three phases. The first phase prioritizes its most popular, everyday products such as shampoo, conditioners, body washes and day and night creams. "We want to be as honest and transparent with the consumer as we can be and what better way is there than certifying to the highest organic standard," says Victoria Harrison, brand director. "We'll continue to look for ways to improve sustainability so watch this space. Our COSMOS certification is simply another step in the right direction for us."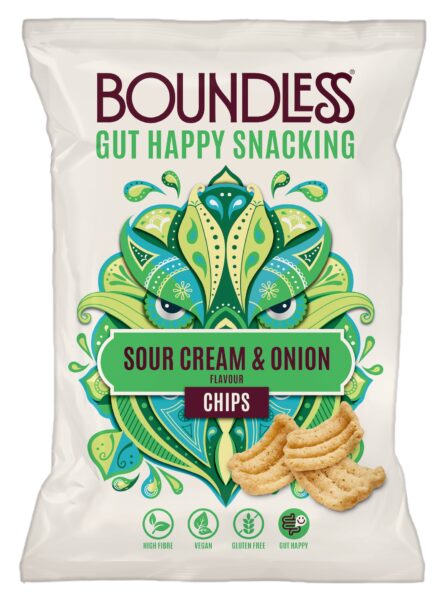 Boundless has confirmed a trio of new listings across Ocado, ASDA and WHSmith Travel. The launches include two new chip flavours – Smoky Bacon and Sour Cream & Onion – and new formats for its Nuts & Seeds mixes which now come in 25g grab-and-go bags and 90g sharing bags. These are also available to indies via wholesalers including Cotswold Fayre, Delicious Ideas, DDC and Epicurium. "If you have a gut, you need to look after it!" says brand founder Cathy Moseley. "That's why we're on a mission to bring gut happy snacking to the masses and are thrilled to be driving this forward with a hat-trick of retailer wins. We take 100% natural ingredients and through activation make them even better … we want to meet even more consumer snacking needs and have done just that with our extended range of formats and more accessible flavours."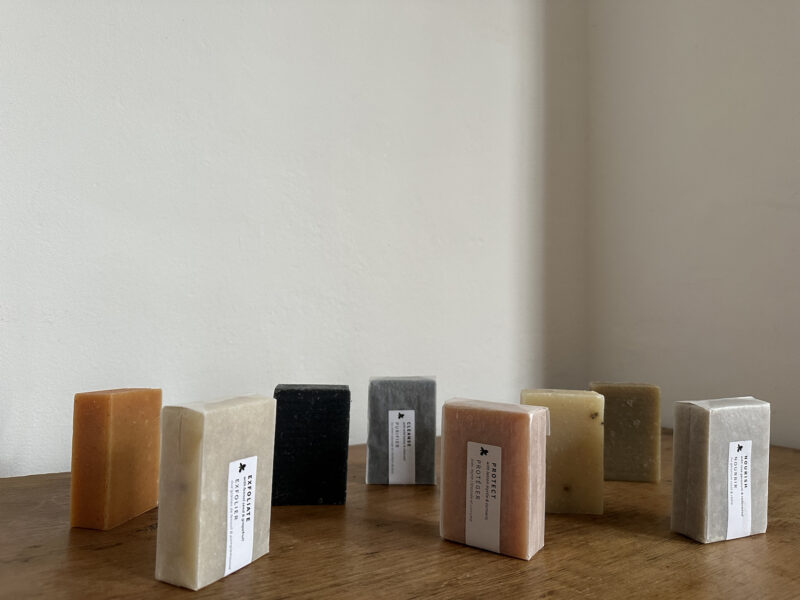 Aromatherapy brand Aqua Oleum has expanded into bath care products with the addition of four aromatic soaps for hands and body and two bath salts for healing, aromatic bathing. Each Soap Bar offers individual benefits to skin and wellbeing with carefully selected natural ingredients and aromatics such as elemi gum, may chang, lemon myrtle and wild citron. The range features bespoke essential oil blends, expertly crafted by Julia Lawless, and includes four variants: Cleanse, Exfoliate, Nourish and Protect. They are non-drying, harnessing mineral-rich kaolin clay to neutralize skin pH and a combination of shea and cocoa butters with jojoba and avocado oils for a long-lasting moisturising effect. The range is completed with Dead Sea Bath Salts for a natural replenishing treatment to heal and nourish skin and body and Epsom Bath Salts to soothe and relax tired muscles and aid recovery from sports injuries, swollen joints, cramps and sprains.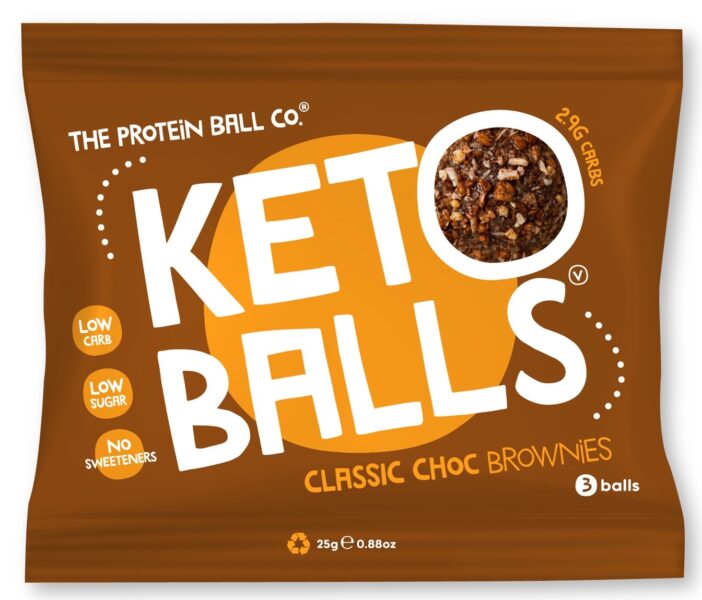 The Protein Ball Co has introduced a new range of low-carb, low-sugar and gluten-free keto snacks in convenient on-the-go bags. Rolled with a sweet nut butter base, the Keto Balls have less than 1g of carbs each and are designed to provide a natural source of slow-release energy, helping to bridge the gap between main meals. They are also high in fibre and  offer 5g of protein per 25g pack of three balls. There are three varieties: Peanut Butter Blondie – sweet, with a subtle saltiness, combining creamy peanut butter and crunchy peanut pieces; Salted Caramel Blondie – a blend of rich nut butters, with sea salt and juicy dates, topped with a sweet almond crumb; Classic Chocolate Brownie – a combination of rich, creamy cacao butter and crunchy roasted hazelnuts. Each ball is dusted with a smattering of cacao powder and hazelnut nibs to add a little crunch.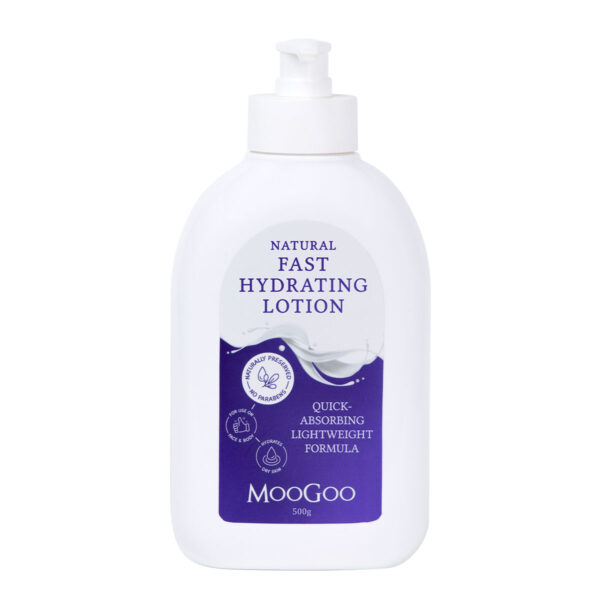 MooGoo has added two new products to its portfolio of natural skincare. Fast Hydrating Lotion is a lightweight lotion formulated to provide instant hydration and nourishment to all skin styles including delicate, damaged and sensitive skin. Made with natural, skin-loving oils such as sweet almond and olive squalene as well as skin soothing ingredients aloe vera and German chamomile, its advanced emulsion system means it rubs in easily and absorbs quickly, making it perfect for use on the face and body. MooGoo's Ultra Gentle Cleanser with Ceramides is described as the ultimate solution for eczema-prone, hypersensitive or fragile skin and 'the lowest-irritation cleanser available on the market'. The pH-balanced, dermatologically-tested cleanser has been designed to be extremely gentle and uses an innovative formula with the ultra-mild cleansing ingredient sodium cocoyl glutamate (SGC).