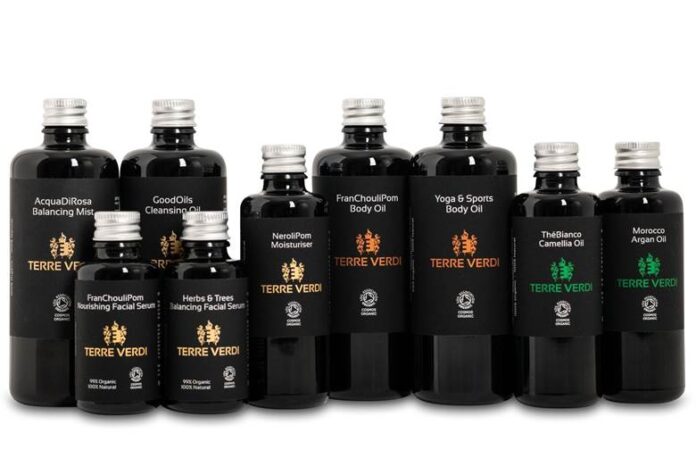 In a bid to reduce its environmental impact, natural beauty brand Terre Verdi is now offering a refill option when customers repurchase its Soil Association COSMOS-certified organic skincare.
From this month, Terre Verdi customers can choose to receive their skincare products with an aluminium cap rather than a pipette, spray or pump and instead reuse their old ones to help reduce the amount of plastic used.
The refill system will also help customers save money as when they select the refill option through the brand's website, Terre Verdi will take £1 off the cost of the product.
There is an initial selection of nine products with refill options: GoodOils Cleansing Oil; AcquaDiRosa Balancing Mist; FranChouliPom Nourishing Facial Serum; Herbs&Trees Balancing Facial Serum; NeroliPom Moisturiser; FranChouliPom Body Oil; Yoga&Sports Body Oil; Morocco Argan Oil; and TheBianco Camellia Oil.
In addition, the brand's best-selling FranChouliPom Nourishing Facial Serum will be offered in a bundle with its refill to provide a money- and waste-saving duo.
"Our ethos at Terre Verdi is 'Embrace the Planet, Embrace Yourself!', so we continuously work to improve our impact on the environment," says Terre Verdi founder Alessandra de Gregorio. "A refill option is one way to do this, as pumps, spray caps and pipettes can easily be reused, so there is no reason why they should be thrown away when products are over. There will be less packaging waste, and our customers will also benefit from saving money while opting for the refill options."