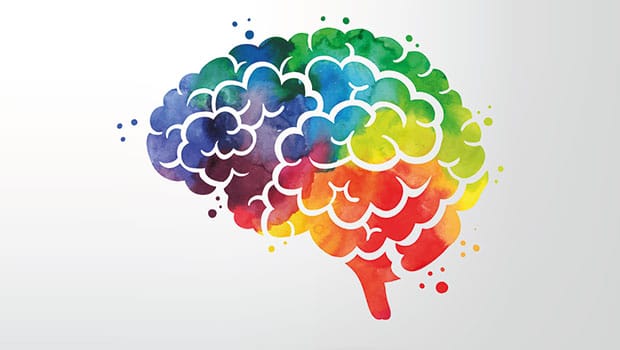 Personal experience is fuelling a fresh wave of natural nootropics to help consumers back to mental balance, says Matt Chittock
For some in the natural products industry, brain health is a very personal category.
Take former international rugby player Jonny Kennedy. His journey through adversity inspired him to develop wellness brand Neubria and launch a new range of nootropic supplements combining botanical extracts and nutrients proven to support brain health and function.
"Rugby used to be my life," Kennedy explains. "It was always my dream to be a rugby player. I played twice a week for a long time and had the honour of playing for England and Scotland. It was all I wanted to do. Then suddenly I experienced a series of concussions which meant I had to retire at 21. "It was such a hard thing to go through at the time, because rugby was everything to me."
Out of the game
Transitioning out of a sport can be hard for any pro athlete. Luckily, Kennedy had a background in business to focus on after his retirement. And he also had the mental space to reflect on what he'd been through, including the tragedy of two rugby-playing friends who'd retired at the same time as him and had taken their own lives.
"Rugby is a beautiful but brutal sport," he says. "My experience made me realize that the brain is an incredible organ and an incredible asset – but it's very fragile. I realized I needed to be protecting and nourishing my brain as much as possible and getting out there with that message. That's my passion now."
Although an amateur brain health enthusiast, Kennedy knew that he needed nutritional specialists to create a strong nootropic range, so he hooked up with a team of experts, including neuroscientist Dr Julia Gottwald and clinical pharmacist Mike Wakeman.
"I started with the scientific literature and looked at what had a good evidence base," explains Wakeman. "Many of the ingredients [like turmeric] we've included also have a traditional use. It's about creating a mix of ingredients that have been clinically proved to be efficacious and work together synergistically."
Consumer understanding
Right now seems a particularly smart time to enter the brain health market since natural nootropics are definitely building a buzz on the shop floor. 
Retailer Julie Goodwin – whose two Natural Health stores are located in Hertford and Welwyn Garden City – has certainly run with the idea, joking that maybe shoppers will meet film star Bradley Cooper (the lead in hit nootropics-referencing film Limitless) in the brain health aisle.
But are most consumers crystal clear on what 'natural nootropics' really means? 
Retailers have to be clear that the new wave of natural nootropics are nothing to do with the dodgy chemicals sold on the dark web a few years back. 
"I remember that back in 2015 there was a lot of coverage of nootropics in the media," says Motion Nutrition co-founder Joe Welstead. "But it was normally centred around amphetamine-style drugs, like Adderall, which stud-ents took to study all night, or City workers used to do deals. That's so far away from what we want to do!"
Welstead believes that natural nootropics might be a brand new term for many people, so he makes sure that the Motion Nutrition range uses bright packaging and clear branding to make products more accessible.  Where he can, product names communicate clear benefits, like Power Up for energy and Unplug for sleep.
"We're not adding any-thing artificial to the body," he confirms. "What we do is provide the brain with the building blocks it needs to create the right neurotransmitters and hormones to combat conditions like 'brain fog'. So, we provide ingredients like B vitamins, amino acids, other vitamins and botanicals."
One of the most fascinating aspects of brain health is the way ancient traditional ingredients are winning the approval of modern science. Yet, it's essential for retailers to remember that a truly holistic approach means looking beyond hero products to consider their customer's lifestyle.
Better sleep
"If symptoms are anything more than mild, taking a pill, even if it is herbal, won't cut it," maintains Ayurveda practitioner Dr Nancy Lonsdorf. 
"The right diet is vital, as is getting enough sleep. I have been reading Matthew Walker's wonderful book Why We Sleep, and it confirms a lot of things that Ayurveda has been telling us for centuries. I think that's definitely one of the most important things for the brain – protecting your sleep.
"If your sleep is shot it doesn't just leave you feeling tired. It can stop your brain from processing what's been going on during your day and coming up with solutions."
Just like the number of steps you've taken, your mood, heart rate, and even menstruation, sleep is another factor that can now be measured and analyzed by an app on your smartphone. 
This might be the reason behind why more products appear to be linked to performance – like achieving 'better' sleep or more focus during the day.
This approach traditionally appeals to men. It could also be the reason why so many of the players within the category have come from a sporting background.
"I think athletes are definitely more aware [about brain health] because in sport the one thing that differentiates one talent from another is how mentally strong you are," explains Kennedy. 
"That can be the difference between making it and not making it. It's the mental toughness side – every sport has it."
Meanwhile, Welstead used to be a professional swimmer before he hung up his Speedos to get involved in the nutrition industry.
"I think that when you're competing you are always looking for incremental gains both for performance and recovery," he says. 
"Then, when I retired, I realized that [in some areas] it's the same for everybody. We all want to feel great and sharp during the day and then properly relax and switch off at night. What we're about is making sure that people have the basics to be well. 
"You don't have to be an athlete to benefit – you could be a comedian, an artist or even work in the City."
"If your sleep is shot, it doesn't just leave you feeling tired. It can stop your brain from processing what's been going on during your day and coming up with solutions"
Food for mood
Today, experts understand mental wellness isn't all about the brain. Getting back to balance in your head can mean monitoring what's going on in your gut too. It's a factor that isn't lost on Ayurveda practitioner Dr Nancy Lonsdorf.
"Ayurveda is all about what we call 'whole body health,'" she says. "Ayurvedic teaching tells us that it's all connected. So, what's good for your gut is good for what's going on in your brain too. They basically influence each other. Your gut influences mood, attention and clarity of mind. That's why it's important to look at your diet and avoid junk food." 
So, as a proven gut health helper, probiotics can have natural benefits for the brain as well. To capture this market, Bio-Kult has launched Bio-Kult Mind – a sophisticated multi-action formula designed to target both cognitive function and the digestive tract. It combines live bacteria with bioavailable flavonoids (grape and wild blueberry extracts) plus zinc.
Anything that actively supports brain health is welcome, since it's something we're all becoming worried about. Some 42% of UK adults say cognitive impairment is one of their biggest fears. Also, an alarming 38% of people living in the UK have a family member or close friend who is experiencing a form of cognitive impairment.
View from the shop floor
Audrey Kelly of Farnham Wholefoods says that one of the products the store has recently been stocking is Bio-Kult's new Mind product. "It's a probiotic that helps with the brain by working with the gut – it's all connected and so they help each other. We also do gingko biloba (from Viridian Nutrition and A. Vogel) – which can help with brain health. We get training from the supplement brands to help us deal with the category – although it's not necessarily something that we do loads of. We do a lot of wholefoods, of course, that support brain health – most of which are organic. I think that stress is a bit of a problem generally. People are increasingly looking to things like CBD to de-stress them a bit."
BlueberryActive
Active Edge (Nutrition) Ltd
Tel: 08451 705 705
E-mail:  [email protected]
www.active-edge.co.uk
This anthocyanin-rich juice is made from over 2,800 premium quality Chilean blueberries (473ml bottle)! It has a delicious taste and does not contain preservatives, sugars*, colours or flavours.
Mix 30ml with 240ml of water to make a juice or add directly to smoothies, natural yoghurt, recipes or even your morning porridge. A 30ml serving counts as one of your 5-a-day. For product information visit  www.active-edge.co.uk  *contains natural occurring sugars.
AQUA Carpatica Still Natural Mineral Water
AQUA Carpatica
Tel: 01895 549 041
E-mail:  [email protected]
www.aquacarpatica.co.uk
With water making up to 75% of the brain, we rely on proper hydration to function optimally. Brain cells require a delicate balance between water and various elements to operate, and water also contributes to the maintenance of normal physical and cognitive function. Drawn from two pristine and pure aquifers, nestled deep in the heart of the untouched Carpathian Mountains, AQUA Carpatica is virtually nitrate free and combines an exceptionally balanced mineral content of calcium and magnesium, making it a great choice for health-conscious consumers. At least 2L should be consumed per day as part of a healthy lifestyle- choose wisely. Discover more: www.aquacarpatica.co.uk 
Ginkgo Biloba
FSC
Tel: 0800 083 0356
E-mail:  [email protected]
www.fscsupplements.com
Ginkgo Biloba has various uses in traditional medicine and as a source of food. Native to China, the Ginkgo Biloba tree is widely cultivated and was introduced early to human history. As with all FSC supplements, FSC Ginkgo Biloba 500mg is made in the UK with the finest ingredients and based on widely recognised scientific evidence of their health qualities. Recommended to take one to three Vegan tablets daily with food. Available in 60 and 120 tablets. 
Brainvit
HealthAid Ltd
Tel: 020 8426 3400 / 020 8426 3434
E-mail:  [email protected]
www.HealthAid.co.uk
BrainVit® – Supports a healthy brain function. The brain, the most vital organ in the body requires nutrients to support its function. The stress and pressure associated with our modern lifestyles may reduce the brain's ability to function optimally, resulting in reduced concentration and alertness. With this in mind, HealthAid® have developed BrainVit®, incorporating specific ingredients such as Phosphatidyl serine, CoQ10, Ginkgo, Alpha lipoic acid and other essential nutrients, to support cognitive function and maintain good blood flow to and from the brain. BrainVit® is free from common allergens, suitable for vegetarians. BrainVit® retails at £19.99 for 60 tablets.  Contact HealthAid Ltd on 020 8426 3400 for purchase and stockist information or visit www.healthaid.co.uk 
Vegan Algae Oil 500mg with DHA
HTC Health
Tel: 01923 652 529
E-mail:  [email protected]
www.htc.co.uk
In response to increasing market demand for plant based products, HTC Health are now offering a Vegan Algae Oil supplement in a vegetable based capsule. The capsules, which have an outer shell that is made of carrageenan algae, is also free from allergens and from a source that can be managed in an environmentally friendly way. Since the DHA content in most fish originates from algae they consume, the DHA present in HTC's algae oil capsules is almost identical to that found in standard fish supplements.  The new supplement is available in bulk, however, finished packaging can be arranged upon request. 
Lamberts® Refreshall® Ginkgo Biloba 6000mg, Lemon Balm, Sage and Rosemary plus Vitamins and Minerals
Lamberts Healthcare Ltd
Tel: : 01892 554 313
E-mail:  [email protected]
www.lambertshealthcare.co.uk
Refreshall® is a high potency product that, at two tablets daily, provides the full 6000mg of ginkgo that has been used in scientific studies, plus three other herbs, lemon balm, sage and rosemary all at relevant levels. We use the highest quality ginkgo extract available. Ginkgo is the herb most associated with memory thanks to its gentle ability to improve the flow of blood, and therefore oxygen and nutrients, to the brain.  Refreshall® also includes selected B vitamins and iodine known to contribute to normal neurological and psychological functions and normal mental performance.
Superfood Chocolate Bars & Mushroom Extracts
Raw Living Ltd
Tel: 01803 658989
E-mail:  [email protected]
www.RawLiving.eu
Raw Living Organic Raw Vegan Chocolate Bars contain therapeutic doses of superfoods as a way of making these powerful plant foods more readily accessible. The Whoosh bar contains Gingko, one of the most well-established nootropics, as well as Maca and Vanilla. CBD Magic is a naturally sweet and creamy bar containing 5mg CBD per bar for a gently calming effect. Be The Change contains Klamath Lake Algae, a wild micro-algae rich in brain-boosting PEA, and Reishi, a Chinese herb also known for cognitive enhancement. We also offer premier quality Organic Reishi and Organic Lion's Mane, another nootropic mushroom, at affordable prices.
Clear Brain
New Nordic Ltd
Tel: 0800 389 1255
E-mail:  [email protected]
www.newnordic.co.uk
MENTAL PERFORMANCE – The brain is the largest and most important part of your nervous system. It receives and coordinates signals from your sens¬es, movement and memory. New Nordic™ developed Clear Brain and it's based on a natural extract combination, vitamins and minerals to support brain performance. The content of iodine contributes to normal cognitive functions. Pantothenic acid contributes to normal mental performance. Ri¬boflavin, niacin, vitamin B6 and B12 reduces fatigue and con¬tribute to the normal function of the nervous system.
Brain Food
HOLFORDirect
Tel: : 0370 3341575
E-mail:  [email protected]
www.holfordirect.com 
Brain Food, formulated by pioneer nutritionist Patrick Holford, is a unique blend of B vitamins which contribute to normal psychological function, along with phospholipids and other key nutrients. Arginine pyroglutamate has cognitive-enhancing effects.  Tri-methyl Glycine (TMG), Phosphatidylcholine, Folic Acid and vitamin B12, have all been shown to lower homocysteine levels. Phosphatidylserine is a fatty substance that covers and protects nerve cells (especially within the brain) and helps transmit messages between them. Brain Food is also included in the Advanced Optimum Nutrition Pack with Brain Food – along with Optimum Nutrition Formula, Essential Omegas and ImmuneC. 
Broad Spectrum CBD Oil
Pura Vida Organic
Tel: +385 91 604 5050 / +385 1 2028 900
E-mail:  [email protected]
www.puravida-organic.com
Scientific research shows that CBD may be therapeutic for many conditions. All cannabinoids, including CBD produce effects in the body by attaching to certain receptors known as the CB1 and CB2 receptors. CB1 receptors are found mostly in the brain and deal with co-ordination, movement, pain, emotions, mood, thinking, appetite, memories and other functions. CBD can also assist the body in naturally producing more of its own cannabinoids to restore and balance our endocannabinoid system. A plant-based and natural alternative in dealing with life's daily stressors.
Optimal Brain Health and wellbeing from Neubria
NEUBRIA Ltd
Tel: 0161 820 7600
E-mail: [email protected]
www.neubria.com
Professional rugby player Jonny Kennedy was forced to retire after suffering several cases of concussion. He brought together a team of bright, specialist minds to develop the unique Neubria range. The result is a range of specific brain health supplements that draw on proven polyphenol-rich botanicals and a wide range of vitamins and minerals. They're delivered in unique, vegan-friendly capsule formulations with expert lifestyle advice designed to optimize brain health, wellbeing and performance. NEUBRIA EDGE for focus helps improve concentration and mental performance. NEUBRIA CHARGE for energy boosts energy levels and reduces tiredness and fatigue. NEUBRIA DRIFT helps maintain healthy sleep and supports relaxation. NEUBRIA SHINE for mood helps maintain a positive emotional balance and mental wellbeing. 
SYNAPTAID
World Foods Brand Management Ltd
Tel: 01782 366080
E-mail:  [email protected]
www.wfbm.co.uk
SYNAPTAID is a first-of-its kind supplement for supporting brain function and combating processes known to cause 'cognitive impairment'. 
The 'brains' behind SYNAPTAID is Dr John Briffa, a practising medical doctor, journalist and author with 30 years' experience in natural medicine.
SYNAPTAID contains a blend of 8 botanicals and nutrients, each of which has a role to play in supporting and assisting memory, concentration and mood. Just one of SYNAPTAID's active ingredients is Lion's Mane. This medicinal mushroom has several supporting actions in the brain, including boosting 'nerve growth factors' that can stimulate regeneration of brain cells. Lion's Mane has been found to significantly improve brain function in individuals suffering from 'cognitive impairment' in just a few weeks.
Bee calm & Bee rested
Unbeelievable Health
E-mail:  [email protected]
www.unbeelievablehealth.com
Bee calm anxiety and stress support & Bee rested sleep support are formulated by nutritionists using nutrients (with studies and proven benefits behind them) which are not usually found in a regular diet or multivitamin to help provide natural relief for frazzled nerves and poor sleep. These unique research based supplements combine high quality botanical and plant based ingredients to help ease tension, agitation and low mood and to improve sleep (helping you nod off, get up less in the night & sleep longer). They are concentrated so fewer capsules are required. Capsules may be opened into juices & more.
BrainPower™ Liposomal Curcumin & Resveratrol
Wholesale Health Ltd
Tel: 01606 889 905
E-mail:  [email protected]
www.wholesalehealthltd.co.uk
BrainPower™ from Good Health Naturally is a powerful anti-inflammatory formula that utilises advanced liposomal technology to deliver a concentrated combination of Curcumin and Resveratrol. Studies show that these super-nutrients when combined, work together in harmony to provide a powerful protective effect on cells to help relieve inflammation, providing a multitude of health benefits for the brain and heart, blood pressure, insulin sensitivity, and more. Unlike most curcumin supplements on the market, BrainPower's advanced delivery system encapsulates the active ingredients allowing safe delivery through the digestive system, ensuring maximum absorption for optimal benefits. Contains no gluten, soy or GMO ingredients, and is 100% vegan-friendly.
Omega 3 Herring Caviar – Phospholipids
Tom Oliver Nutrition
Tel: 0208 1669414
E-mail:  [email protected]
www.tomolivernutrition.com
Sustainably sourced in the pristine Norwegian waters, Tom Oliver Nutrition's Omega 3 Herring Caviar Phospholipids', are the next generation in the Omega 3 category. With superior absorbability (3 times more absorption) into the body and with the ability of phospholipids to pass the blood brain barrier, this product is the gold standard for brain health. Omega 3 Herring Caviar also contains naturally occurring Choline, which is very efficient in metabolising the amino acid homocysteine. Having elevated levels of homocysteine in the blood (hyperhomocysteinemia) is associated with atherosclerosis, blood clots and alzheimer's and dementia. Available at Holland & Barrett and Independent Health Stores Nationwide.