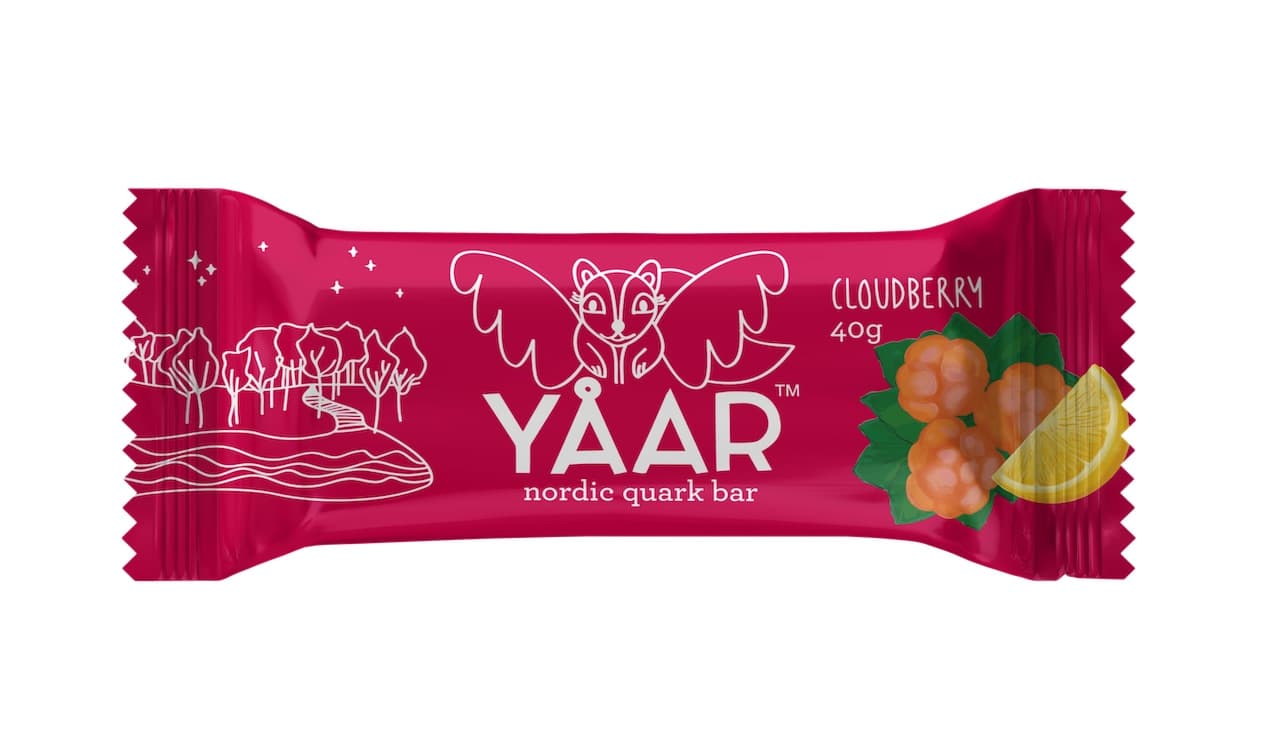 British brand YAAR says it is creating a new category in the dairy and snack market with the launch of the UK's first range of chilled quark bars, designed as an on-the-go sweet treat.
Available in Cloudberry, Vanilla and Toffee flavours, the bars have a smooth and creamy centre with a yoghurt-like taste and texture of cheesecake, and are coated in Belgian milk chocolate, caramel or toffee glaze.
Each 40g bar comes in at less than 140 calories, and is gluten-free, suitable for vegetarians and has no artificial colours, additives or preservatives.
"YAAR was launched to disrupt the dairy category by bringing a brand new handheld dairy snack bar to UK consumers," says Andrei Garbuz, founder of YAAR. "With the introduction of the UK's first quark bars, we are creating a new category and offering spoon-free dairy snacking on-the-go in an accessible, convenient and tasty format.
YAAR has recently received investment from Aser, an investment company in sports, lifestyle and entertainment; its diverse portfolio includes Leeds United and Eleven Sports.