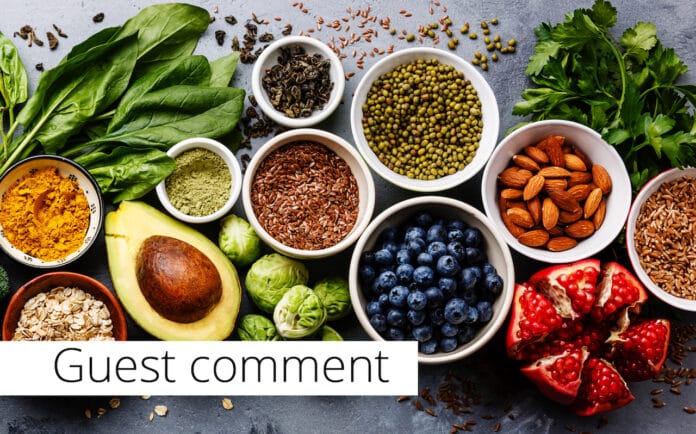 Jimmy Nelson, marketing officer at Essential Trading, takes a tour of La Terra e il Cielo's manufacturing site in Italy with the cooperative's buying director, Jaspa Beese, to mark the organic pasta brand's 40th anniversary.
As a fan of most things Italian, I was delighted with my invitation to La Terra e il Cielo for its 40th anniversary celebrations. Although perhaps not a name you have heard of, the business is pioneering in the organic produce market and serves as a wonderful example of what is possible when passions are implemented into practical ideas.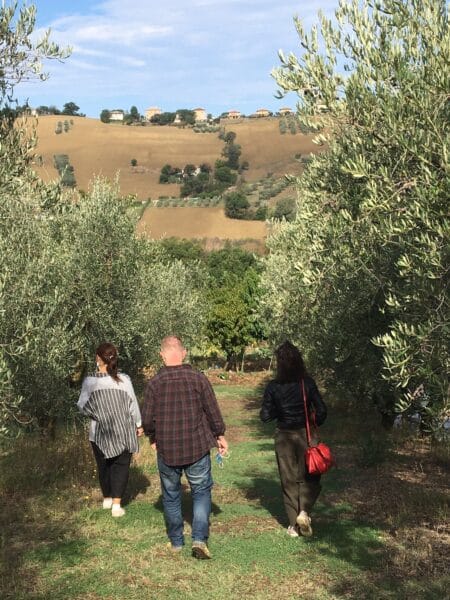 La Terra was initially the brainchild of Bruno Sebastianelli and a group of friends, who in the early 1980s decided to buy 50 sheep and produce cheese to sell to the local community. With dreams of an organic future, the sheep would go on to prove an invaluable lesson in soil-regeneration and set them on a career path to award-winning produce and a leading co-operative business model, of which Sebastianelli has now been president for 32 years.
Following the disillusionment of political activism in the 1970s, Sebastianelli and his like-minded fellows followed their farming ancestry and favoured country life.
I asked him why he embarked on the agricultural path. His response was wonderfully innocent: "We just wanted to be farmers and live in the countryside."
We just wanted to be farmers and live in the countryside
He informed me that farming and the environment quickly became a 'life choice'. Now one of Italy's premier organic pasta producers, the story of Sebastianelli and La Terra e il Cielo has become legendary in Italy's farming community since its establishment in 1980, a time when organic farming represented a virtually unknown niche.
The aim of the founders was to take a new, more sustainable approach to cultivation in the stunning Marche Region, where farming is of primary importance. The business may have started with just a few sheep, but the visions of organic farming and the benefits for the local community were clear from the start. They studied nature and adopted a spiritual approach to their business model, something that is still very apparent today. Indeed, so passionate about organic farming, it took seven years for any remuneration, but in this time they were able to live off of the land.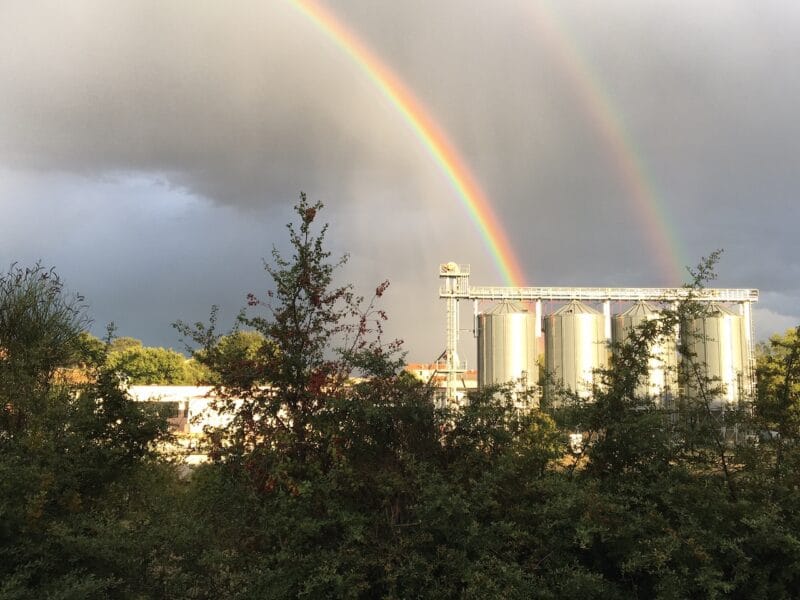 With little interest in a management structure, Sebastianelli and his colleagues were keen to govern themselves, although this approach risked a lack of funding from investors. However, they wrote their prophecy and presented it to the town hall, which was so impressed by the appetite of the group that it awarded them land to rent. They saw potential where others didn't and took their vision seriously. A cooperative business model of concurring individuals was soon created and together they began to manage the land that had been so desperately needed. The initially skeptical local farmers became curious and asked to join the organization, converting their land to organic. The business grew slowly, but as more members joined, the once-challenging trading began to flourish. Healthy agriculture for farmers and consumers was a shared vision, and presently 106 farmers based largely in the Marche Region are members of the cooperative. Their combined contribution makes it one of the most devoted organic regions in Italy.
By 1985, La Terra e il Cielo was the first business in Italy to have the Demeter label on its products and in 1987 it secured its first foreign customers in Germany. Keen to promote healthy living options and explore new concepts, by the end of the 1980s it was producing two pasta variations; organic and biodynamic. However, due to the costs incurred to produce both types, Sebastianelli had to choose just one; in the early 1990s La Terra left the biodynamic sector completely.
In addition to wonderful food produce, a cooperative business model is of equal importance to Sebastianelli, who doesn't believe in capitalism
La Terra moved to its current 'green building' location in 1999, where impressive silos for grain storage are displayed against a rustic backdrop. The grains used for wholewheat semolina and wholemeal spelt flour are ground using two stones which must be regularly scoured by hand, as the grinding process smooths the stone's surface. An old stone mill with an adjoining reservoir partly powers the plant. The pastifici (pasta manufacturing plants, with whom the cooperative has long-lasting relationships) dry pasta over a 24-hour period, compared to modern pastifici, which dry it for only four hours. There are lots of studies on slow and low heat drying that say this process preserves the nutritional properties. Drying pasta at high temperatures destroys the amino acids and reduces the nutrition. Although it takes longer, La Terra's pasta is dried at optimal temperatures between 45C and 50C. Care and attention is paid to the mould used to make the different shapes and the process is closely monitored.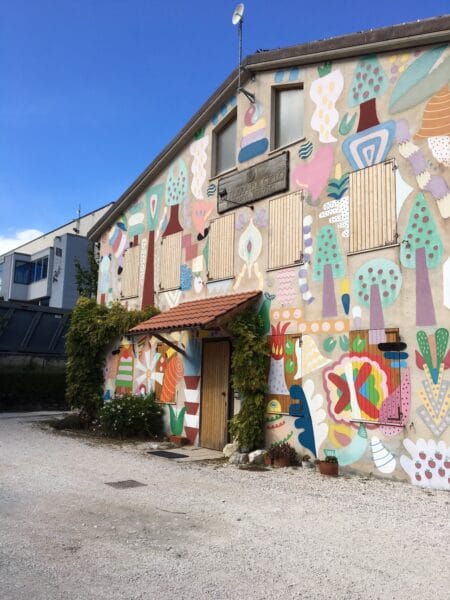 The rediscovery and relaunch of ancient varieties of cereals and legumes, selected for quality and not solely for quantity, continues to represent one of the lynchpins of the cooperative's activity.
Among many other international awards, in 2009 La Terra e il Cielo received the Silver Medal for the best durum wheat semolina pasta and wholewheat pasta from the Testzentrum Lebensmittel of Deutsche Landwirtschafts-Gesellschaft (DLG).
In addition to wonderful food produce, a cooperative business model is of equal importance to Sebastianelli, who doesn't believe in capitalism. Being able to share wealth and health with others is important to him and to La Terra. The cooperative guarantees the farmers a fair price for the raw material provided, regardless of the market fluctuations. This might not otherwise be possible, particularly with the rise in organic popularity and competition from its availability in supermarkets. La Terra has reacted to the problem and continues to supply premium goods at this challenging time, such is its reputation.
"A bigger business does not have the same care towards nature and the quality of the products as a small family one, so La Terra calculated all the costs for their producers and gave their farmers the funds they deserve. La Terra's fair price policy goes alongside the supply chain traceability," says Sebastianelli.
A cooperative cannot be bought or sold. Only the brand can be purchased and so the business model is safe
The organic industry continues to grow, but new ventures don't always share the ethical stance that La Terra adopts. La Terra's organic products carry values. They defend small family farming businesses and Sebastianelli is adamant that such businesses safeguard the land and produce better products. Indeed, they were among the first businesses in Italy to have been certified for traceability. From a single packet of pasta, they can trace back to the farmer who grew the wheat.
Many independent shops are struggling, and small food production businesses are being bought out by finance companies, but this isn't something that Sebastianelli encourages: "A cooperative cannot be bought or sold. Only the brand can be purchased and so the business model is safe."
In 40 years, the cooperative has developed into a solid Italian organic reality, without ever losing touch with the values of solidarity, fairness and respect for nature – the principles that led to its birth. La Terra's products may be a little more expensive, but they offer accountabilities that other manufacturers don't. All the products are characterized by almost completely regional origin and full traceability, which is something that very few companies in Italy can boast. These are the reasons why Essential Trading is proud to be the UK's sole wholesalers of its lines of pasta, barley coffee and pearled spelt since 2001. And what are Sebastianelli's final thoughts on organic agriculture? "Buono per la salute. Buono per il pianeta. Buono per l'agricoltore." Good for health. Good for the planet. Good for the farmer.