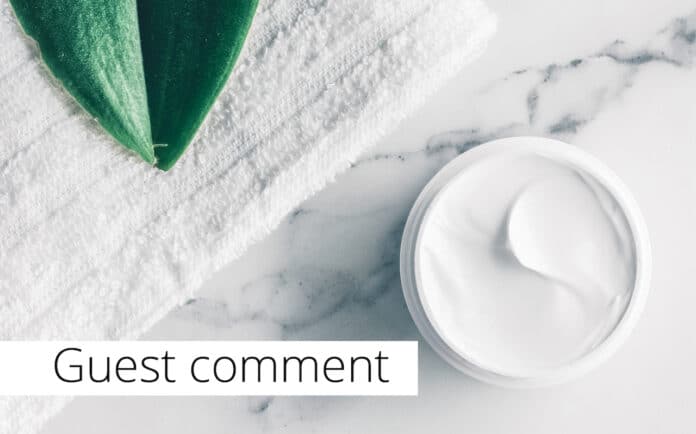 This November, dignitaries from around the world are heading to Glasgow for the 26th UN Climate Change Conference (COP26), to agree on a sustainable way forward for the world. If we're going to achieve the ambitious goals set out at COP26, every industry needs to play its part – but what else can the beauty and personal care sector do? David Ridland, technical director at Soapworks, explores how ditching plastic and moving 'back to bar' can help our industry to be part of a more sustainable future.
The issue with plastic waste
The world has a problem with plastic. British consumers throw out 13 billion plastic bottles every year – with an estimated 5.5 billion escaping recycling efforts and ending up as litter, in landfill or being incinerated. Beauty and personal care products make up a significant part of this waste.
In addition, at least eight million tonnes of plastic end up in our oceans every year. This has devasting effects on the environment and threatens the health our oceans and marine wildlife. Floating plastics cause the suffocation and entanglement of many species and encourage the spread of invasive and disruptive bacteria.
As plastics break down, microplastics in our waterways and the oceans are consumed by the wildlife that live there, leading to ever greater concentrations entering the food chain.
The sustainability benefits of bar format
The industry is already embracing sustainability in terms of natural and derived natural ingredients – but in terms of format, most brands are still focused on liquid and plastic bottles.
One solution to reduce plastic use is by going 'back to bar', transitioning from liquid based personal care to solid format products. Moving from liquid handwash to bar soaps is a start but it doesn't have to end there. Brands can go beyond soap, by looking at facial cleansing and solid format hair care, which will have a huge impact on the amount of plastic waste produced.
In addition to eliminating the need for disposable plastic bottles, this format is more sustainable from a production perspective as it requires significantly lower amounts of water to manufacture the products. Rectangular bars are more space efficient than bottles, taking up less space on pallets and helping to reduce the carbon footprint during transport.
Changing consumer expectations
Consumers are more conscious about sustainability and ethical personal care than ever before. They want the best of both worlds – products made with ethical, natural and responsibly sourced ingredients, in recyclable packaging. At the same time, they want products that feel great and actually work!
One of the key challenges in driving adoption of bar format solutions is an image issue; it's about convincing consumers that solid format solutions are as desirable and work just as effectively as their liquid counterparts.
We're starting to see real change. Once, solid format hair care was seen as a niche product for specialist eco-friendly brands, but it's now making major waves in the beauty and personal care sector. With advanced formulations for a variety of different hair types and scalp sensitivities, they tick all the boxes for today's ethical consumer.
An increasing number of mainstream brands are making sustainability central to their values and are launching bar format products, and we're seeing a significant increase in enquiries from major names across the industry. Brands can capitalize on this trend by developing innovative, efficacious formulations that deliver for different hair types and by effectively communicating the environmental and performance benefits of switching to solid format hair care.
Leading by example
At Soapworks we've created Coastal Shores, a new signature body bar to celebrate COP26 which we'll be sharing with local stakeholders in Glasgow, industry influencers, beauty brands and retailers across the UK to help inspire change.
It's a symbol of a sustainable future for our industry – and what we can do to help our customers become more sustainable. The bar is vegan and created from 100% RSPO certified sustainable palm oil, responsibly sourced from DAABON. The product is packed in an FSC approved, compostable and recyclable paper carton. The scent is inspired by the essence of the crashing waves and fresh air of the Scottish sea.
Whenever people use it, we want them to think of Scotland and COP26. It's a gentle, everyday reminder about the importance of climate action, and the steps everyone can take to secure a sustainable future.